I wanted to cook up CWM ribs on Saturday, but ran out of time. So mid-week here I am egging 5 slabs of baby back ribs.
I have never cooked ribs before, not just on the egg, but ever. So of course I was hesitant to try this. Turns out ribs are simple to do, especially if you follow CWM!
I poured yellow mustard all over them, and rubbed 3 slabs with Weber brand chipotle dry rub, and two of them with home spices, like garlic, salt/pepper, etc.
Basically I egged them at 225 for 4.5 hours, while misting them every hour with a 50/50 mix apple juice/apple cider vinegar. I threw in a hand full of apple chips at the beginning.
Then I pulled them off, slathered them with "Sweet Baby Rays" BBQ sauce, and put them back on at 275 for another 45 minutes.
They were great! I will say though, that they were not as tender or fall off the bone, as I was hoping they would be. I think maybe 5 full slabs might have been packed too tight together. The flavor was eggcellent!
Out of the fridge, on the inverted vrack.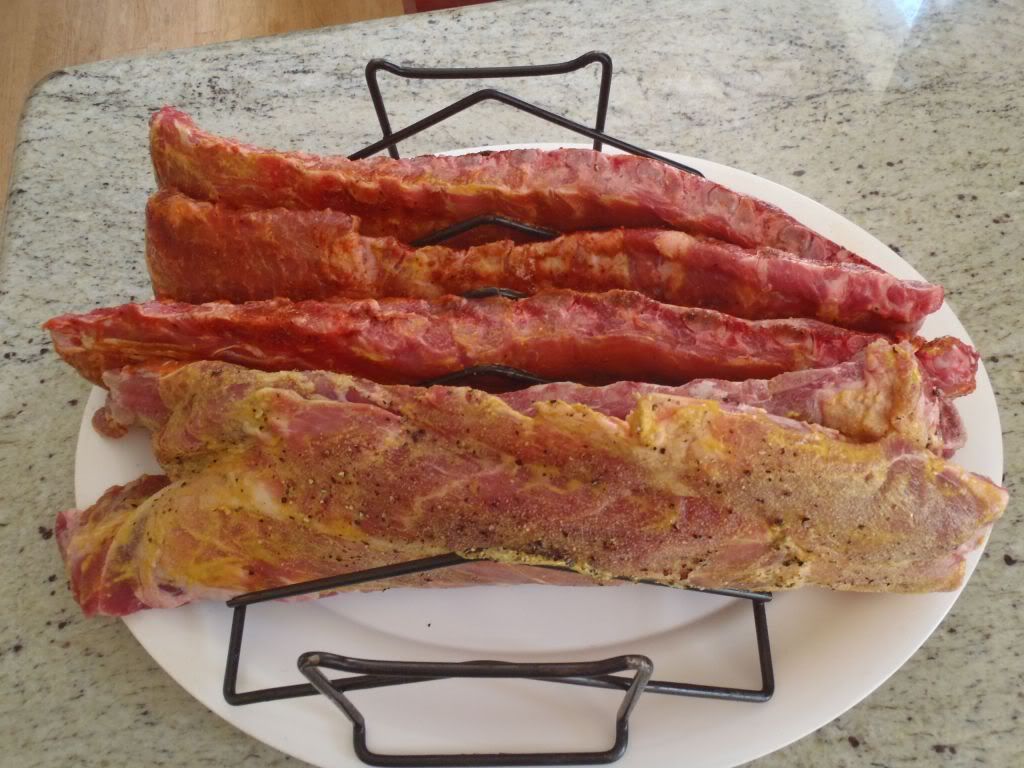 Two hours into the cook, and misting with "magic"
Egg'ing along perfectly!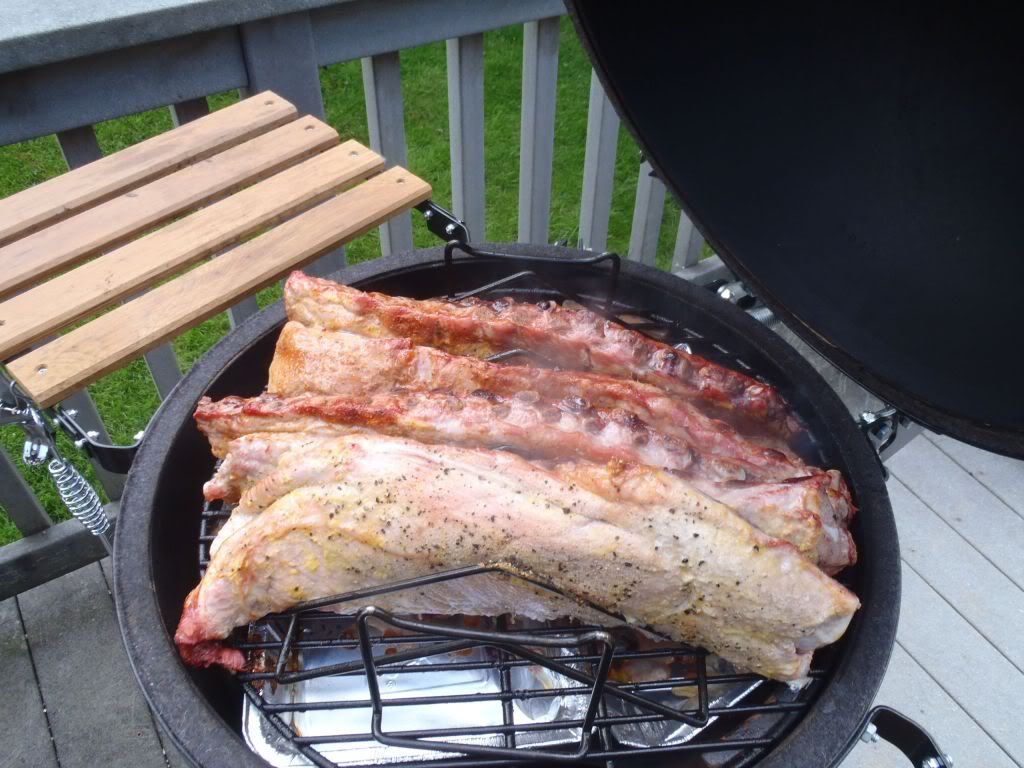 Pulled off the egg and slathered with sauce, before going back on for another 45 minutes.
DONE!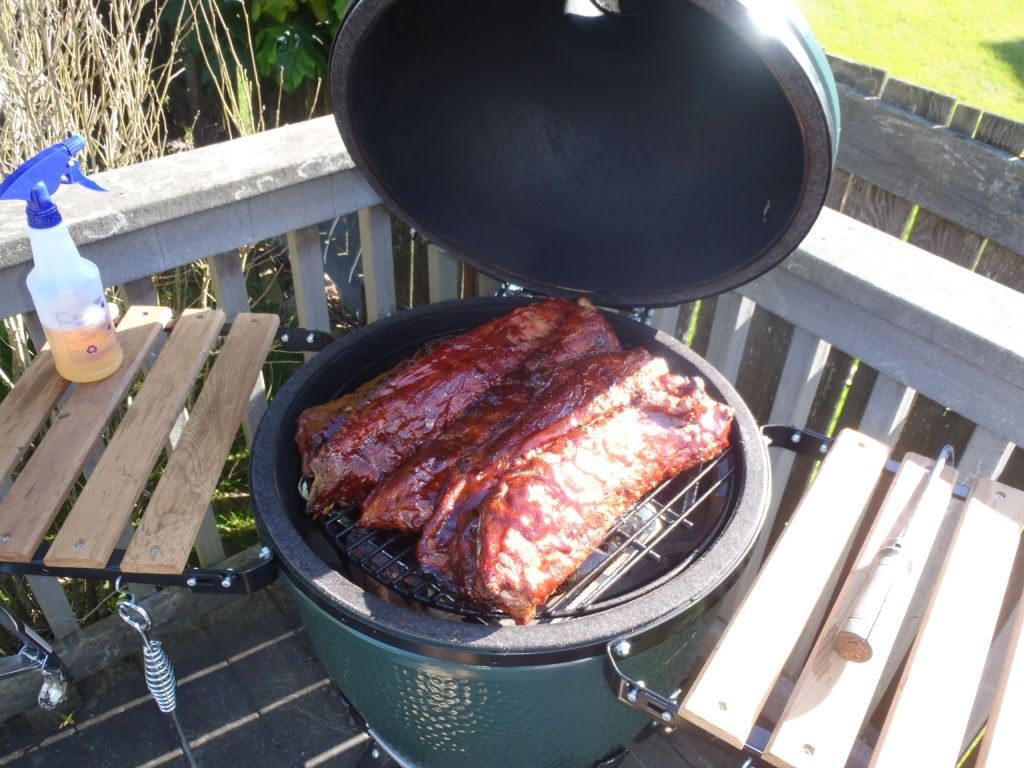 Off the egg, and ready to be sliced up! Didn't last long off the egg!