I smoked some chicken thighs for 2 hours raised direct at 275 dome with apple wood, after coating them with Dizzy Pig Tsunami Spin.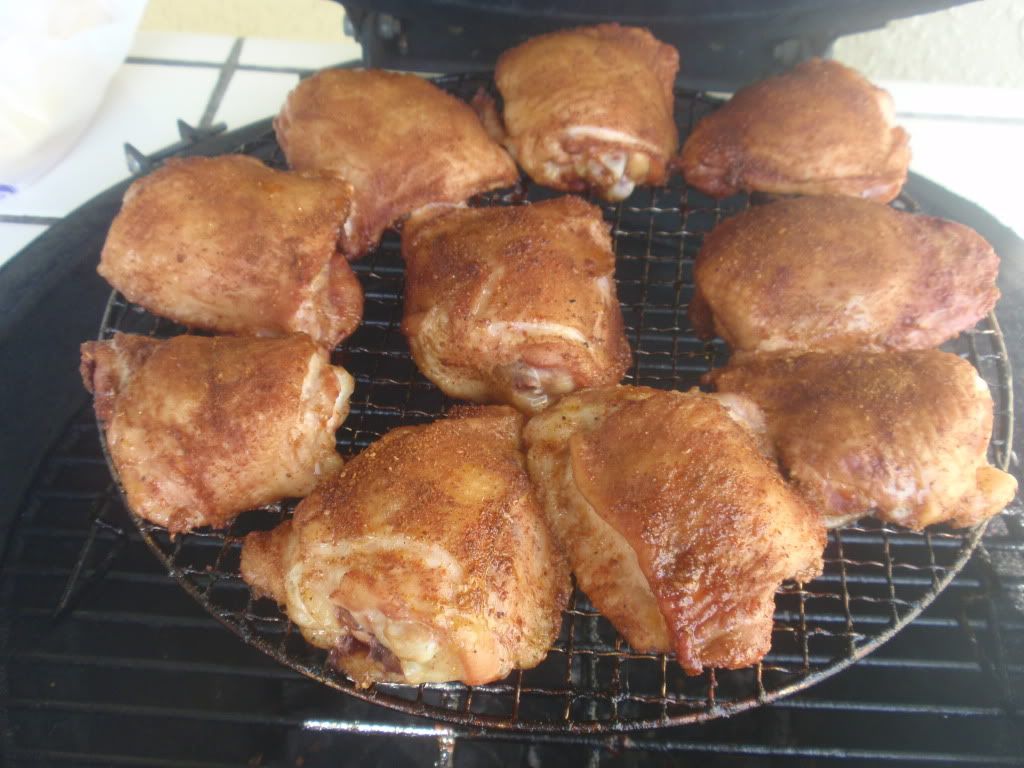 Close up: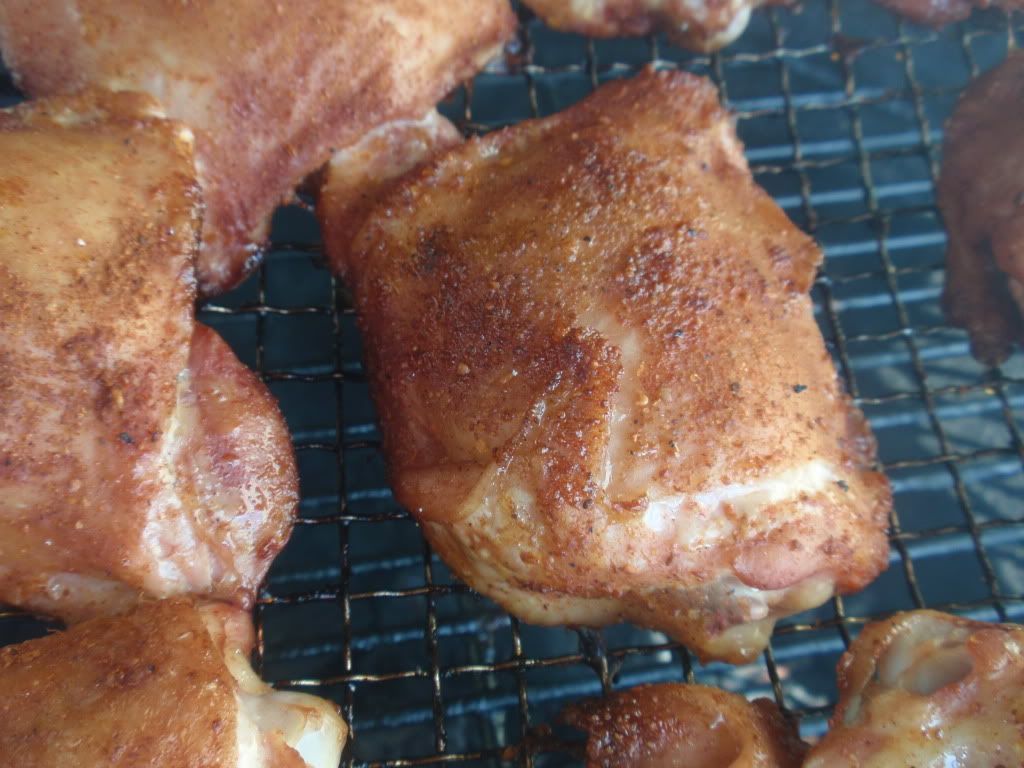 I shredded up the smokey chicken, removing the skin:
I took flour tortillas and spooned a small amount of enchilada sauce on them. Added the shredded chicken and then a small amount of mexican shredded cheese.
Placed them in a casserole and covered the top with more enchilada sauce and more cheese.
Back on the egg with apple smoke, set on top of the platesetter and 3 green feet.
Cooked the casserole 40 minutes at 300 dome.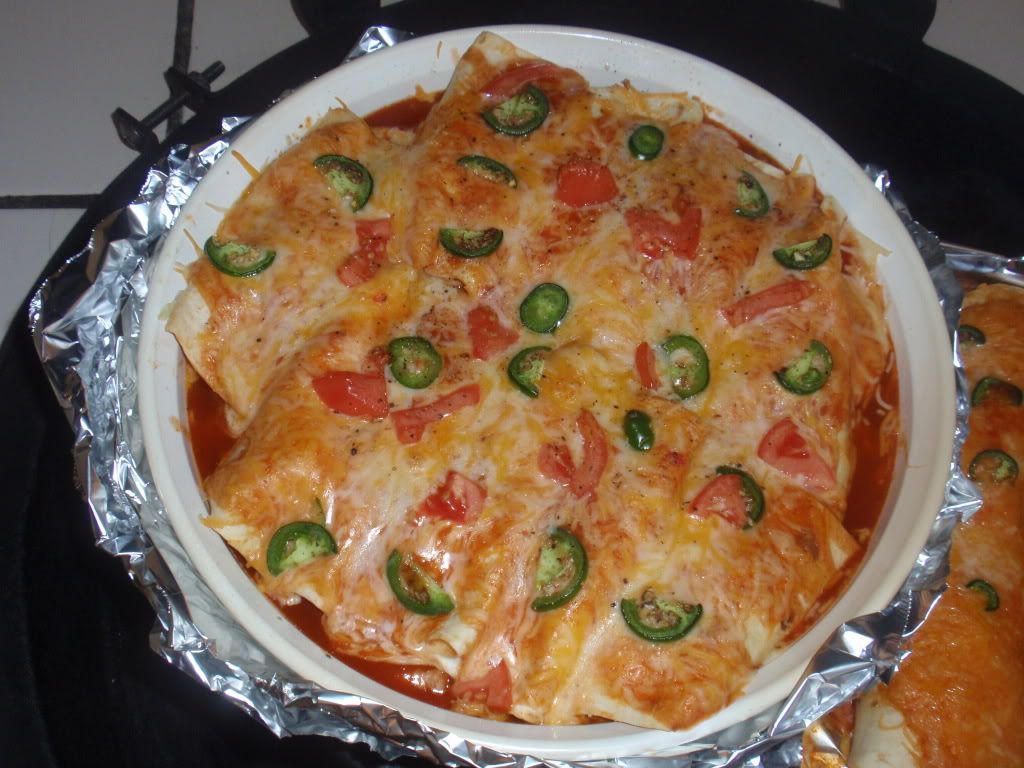 I took it to work and everyone raved about it. This was so easy and it really showed off the taste of the egg.
Faith
Happily egging on my original large BGE since 1996... now the owner of 6 eggs. Call me crazy, everyone else does!

3 Large, 2 Smalls, 1 well-used Mini