Here is the required picture - albeit a lousy one - but if you look closely against the dark woodwork you can see the blur of a spinning pizza crust. Like anything it takes practice...
and failures!!!
. :laugh: :laugh: :laugh: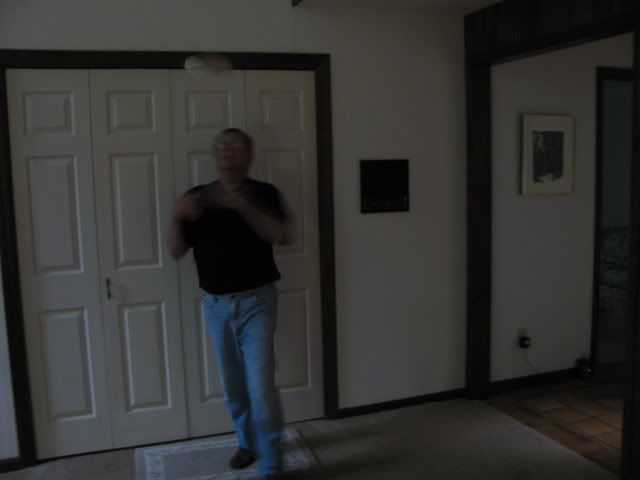 Now it is less than 3 hours before we draw the name out of the hat and post the winner - if you haven't registered yet and have the required 500 or more posts to your credit then you better be responding NOW!
My plan is to mail the kit tomorrow so good luck!