Woohoooo! I am lovin the BGE, this is my first attempt at pizza and it turned out great! Thanks to this Forum for all the guidance.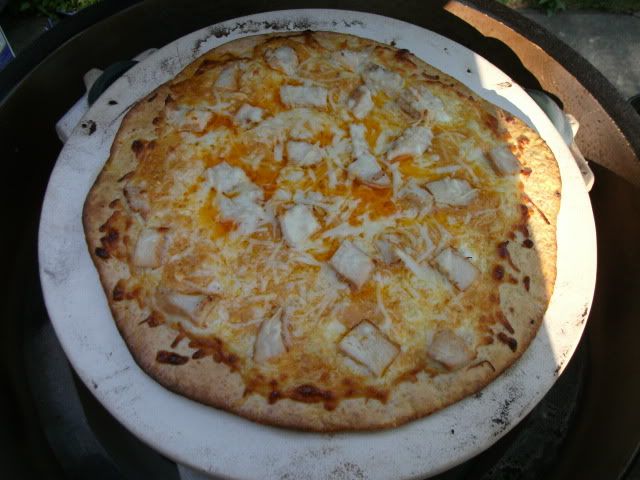 Buffalo Chicken on the EGG.
Finished Product!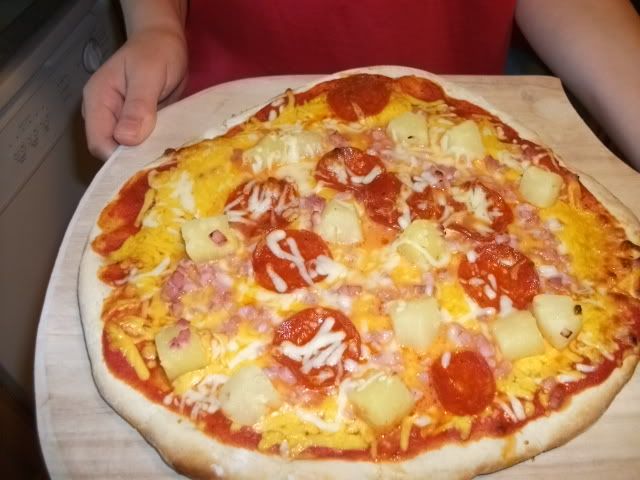 Pepperoni, Ham and Pinneapple! (My oldest Boy's creation)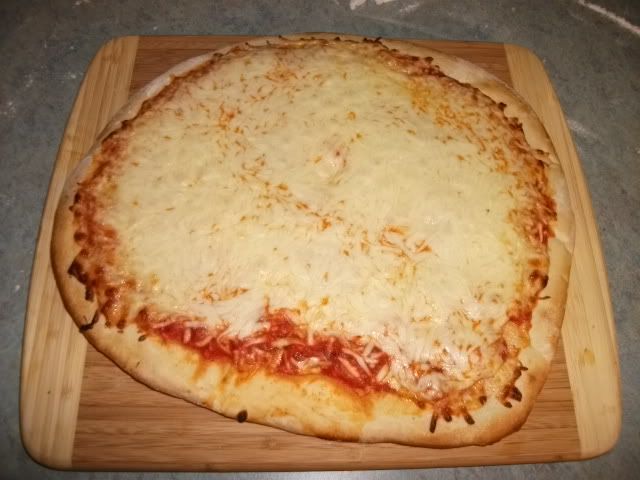 Cheese for the youngest!
Thank You all for your continuing support in my eggcellent endeavor!