I have decided that the day after Easter is a great day to pass through Sam's meat department. Lamb chops were marked down! I grabbed 3 packages, 24 chops and put them up 4 to a FoodSaver package. All but 1 package went to the freezer.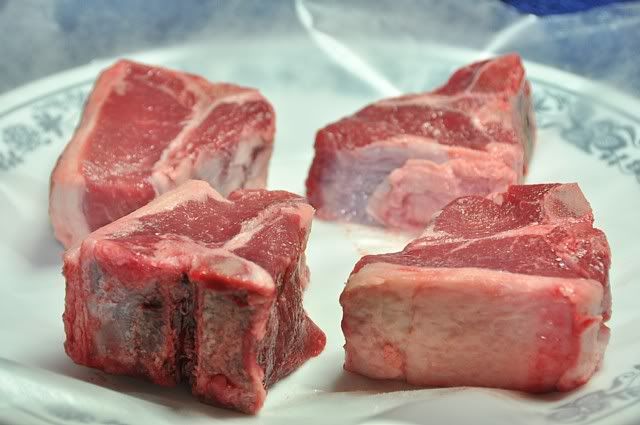 The 4 chops I held out were rubbed with Sea Salt, Pepper, Garlic Powder and Kitchen Bouquet.
The egg was about 450º-500º with grid raised. I used hickory chips for smoke wood.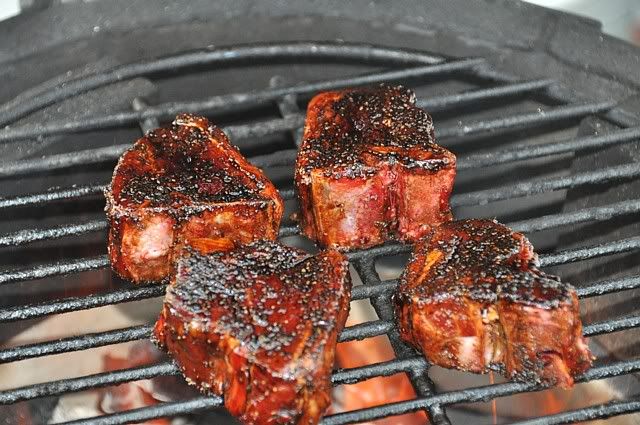 After five minutes total I pulled them.
The thickest one was rare and rest were rare-medium rare, perfect! They were as tender, juicy and flavorful as they could possibly be. The Kitchen Bouquet I have used on steaks before but never lamb chops. It gave them a delightful rich flavor on top of the wonderful flavor of the lamb. The amount of char on these also added to the flavor. These were great! :cheer:
Gator