Just dropped my egg in it last night, and thought i would snap some pics of it today, in the daytime..
I am happy to finally have a work surface, and also storage for my accessories, lump, utensils, etc.
It is made out of white oak, stained with Minwax Sedona Red, and finished with Spar Urethane.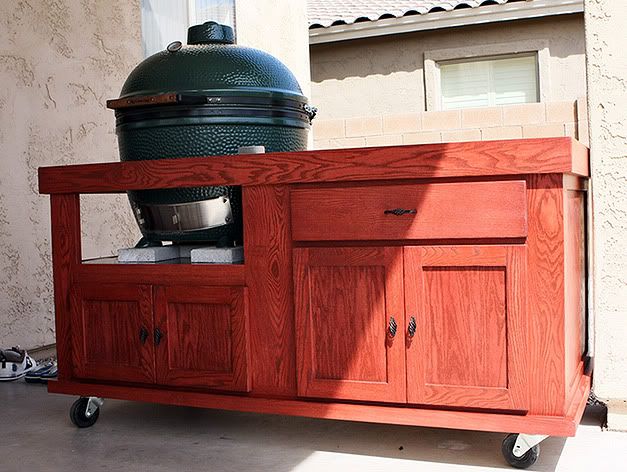 I have to put on my Stainless Hooks, and it will be all done.