Morning All:
No our breakfast isn't shaped like Florida, like Spring Chicken did with his "Texas Brunch", just that we are in Florida and had breakfast :laugh:
Cinnamin rolls & grilled pineapple...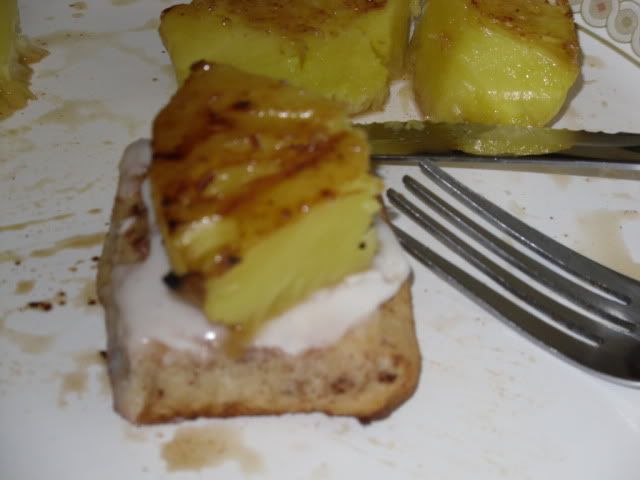 Started with a can of Pillsbury's "mini-bites"...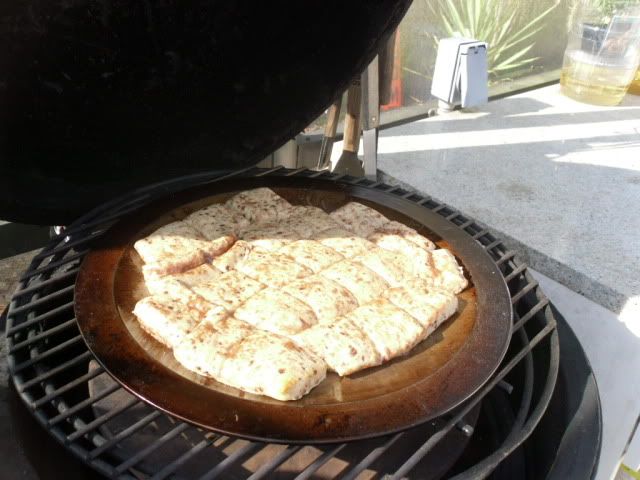 add the icing...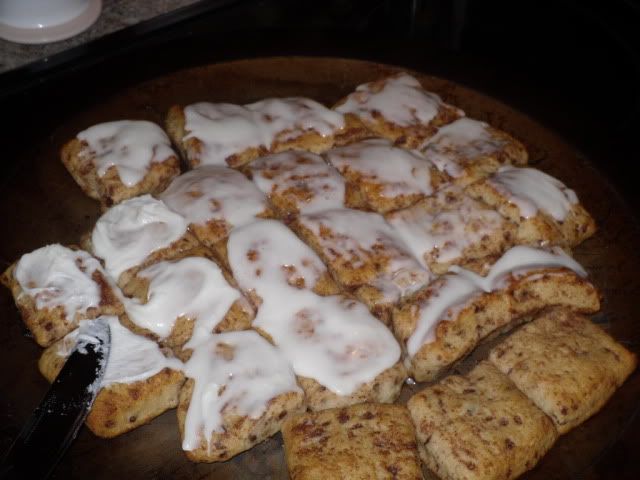 While the rolls were cooling, on went the pineapple, topped with butter, DP Pineapple Head and brown sugar...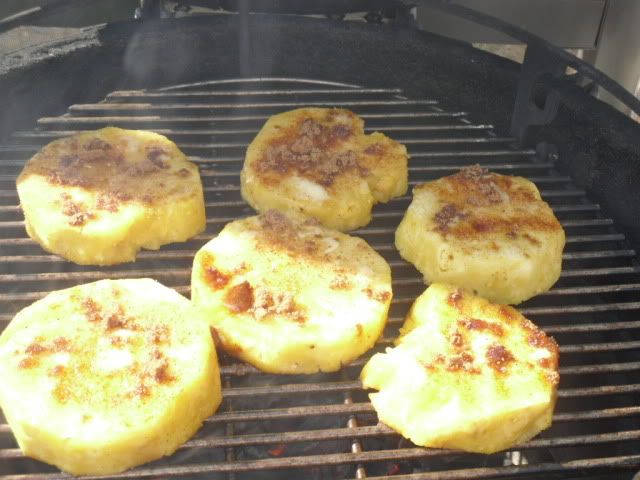 off they came to go with the rolls...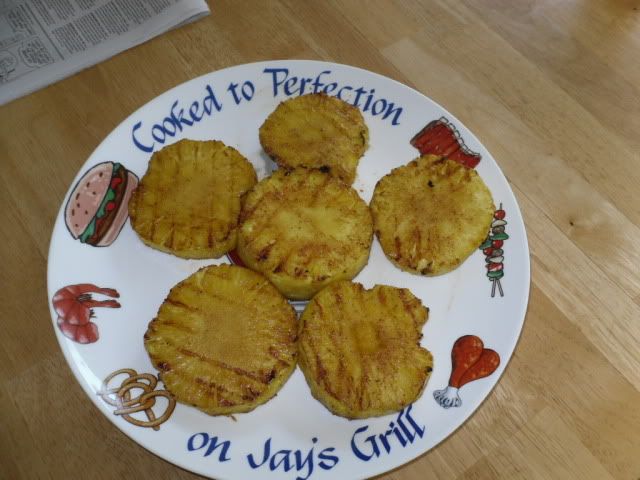 and of course the required closeup...
Maybe not as hearty or "shaped" like SC's but still mighty tasty! Oh yeah, for those of you enjoying the first day of spring with snow...it is about 72 here now and sunny!