After reading many post on the forum, I decided to try my first pork butt today. It actually took longer to cook than I expected, but I have to say that I was impressed with the way the BGE held its temperature without continuous adjustments. A big thanks to everyone that post on the forum and share their recipes and techniques. Oh, I almost forgot, the pork butt was eggellent and the bark was the best that I've ever cooked.
Preparation - mustard and rub on the 5-6 lb butt
250 degrees for 13 hours
The bark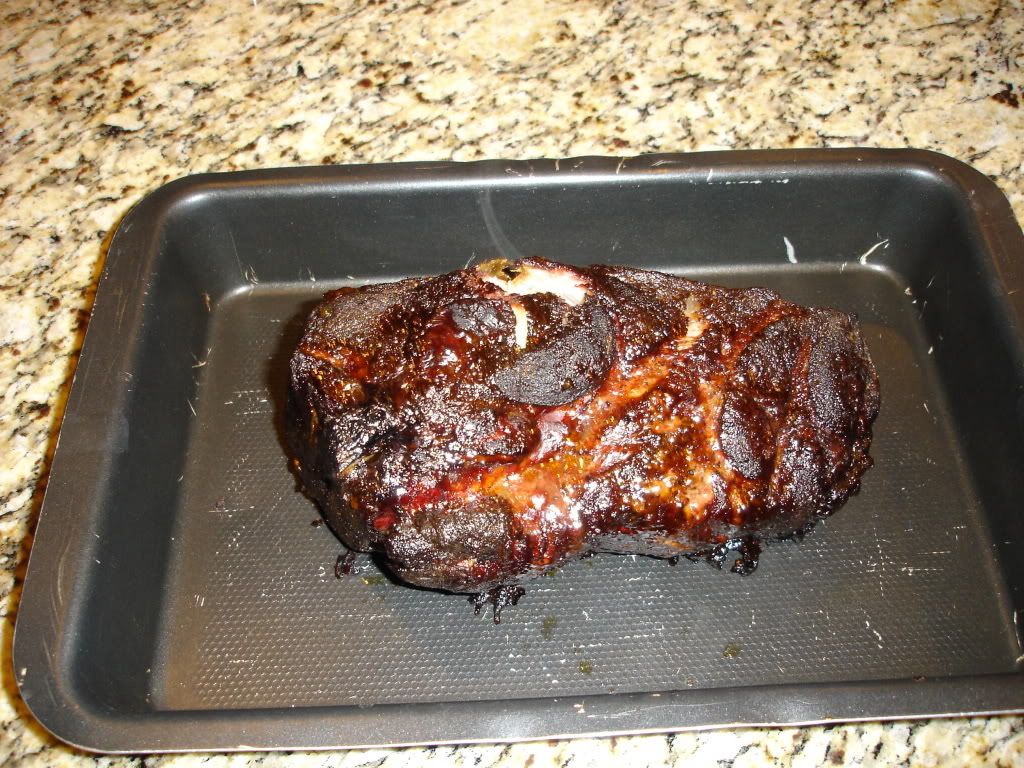 The finished product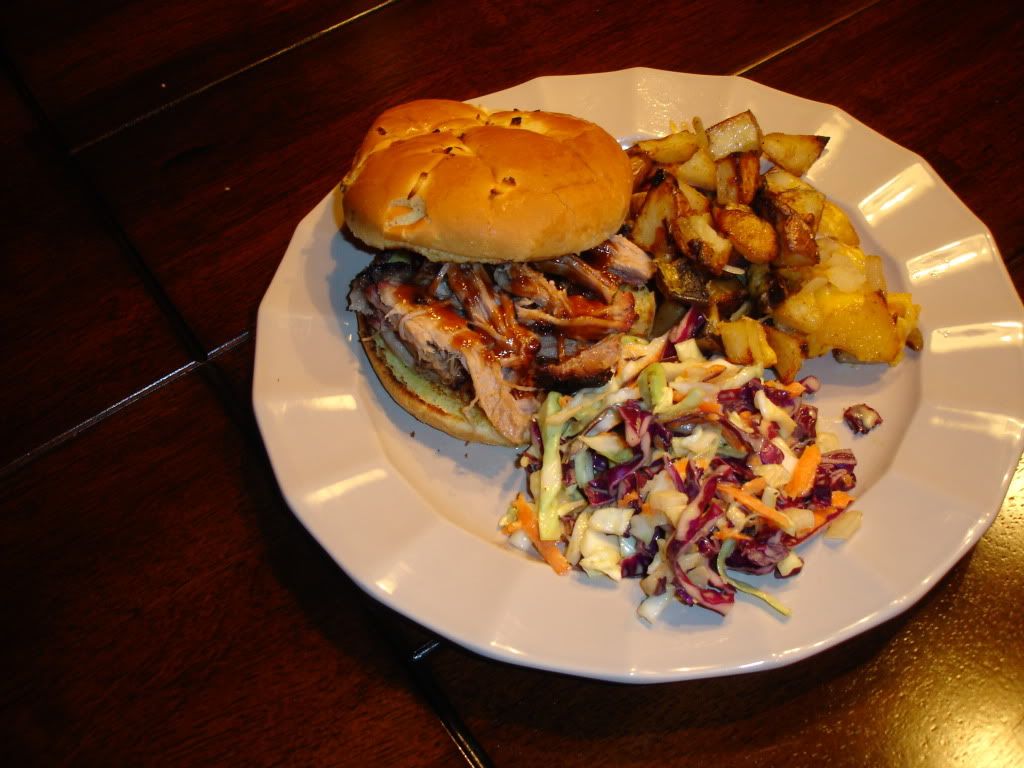 Any road will take you there if you don't know where you're going.
Terry
Tulsa, OK