So I decided to do my usual crock pot chili recipe in my DO on the egg. Turned out great and mind blowing spicey hot too! :evil:
I used ground chicken, sliced jalapenos, whole chili peppers (the really spicey ones), red and yellow sweet peppers, carrots, mushrooms, black beans, kidney beans, various chili powders, cumin, black pepper, tomatoes, tomato sauce, beef broth, oregano, Italian spice blend, vegitable spice blend, garlic and probably a few other things got thrown in there too. :laugh:
Cooked at 300-375 for 3.5hrs with lots of hickory chunks thrown in. Has a nice smokey taste to it now.
Start of cook.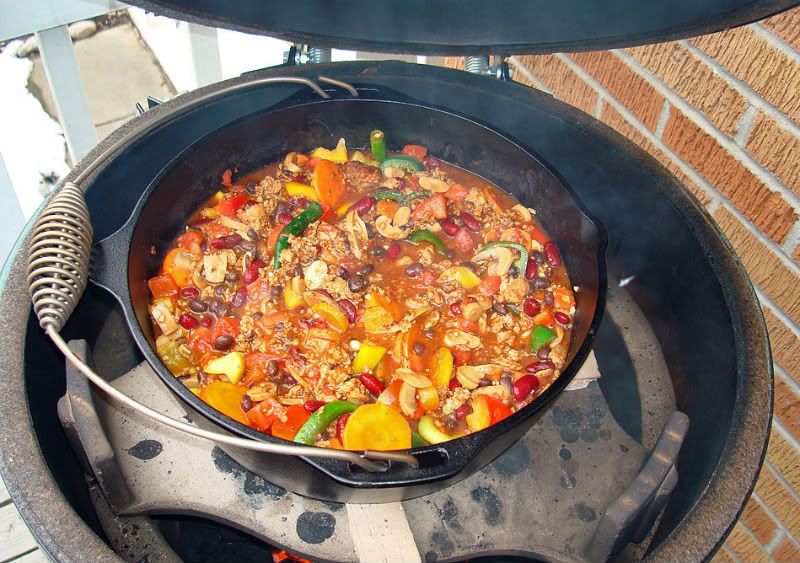 Midway through.
Finished, ready to serve.