Alot of work, some family issues, and something else took me off the forum for a while but I still managed to cook on the Egg many times. I received a phone call the other day from a buddy on the forum...and say what you want, but those guys from Texas ain't so bad...except when they play a team from the SEC. :laugh:
Here's the new handles from Mikeb and pops - man, the cartoons are on 24/7 out on the deck now. Great job - now if I could find a large with some extra curves, I'd name it Velma!
Scooby Doo
and of course - Scrappy Doo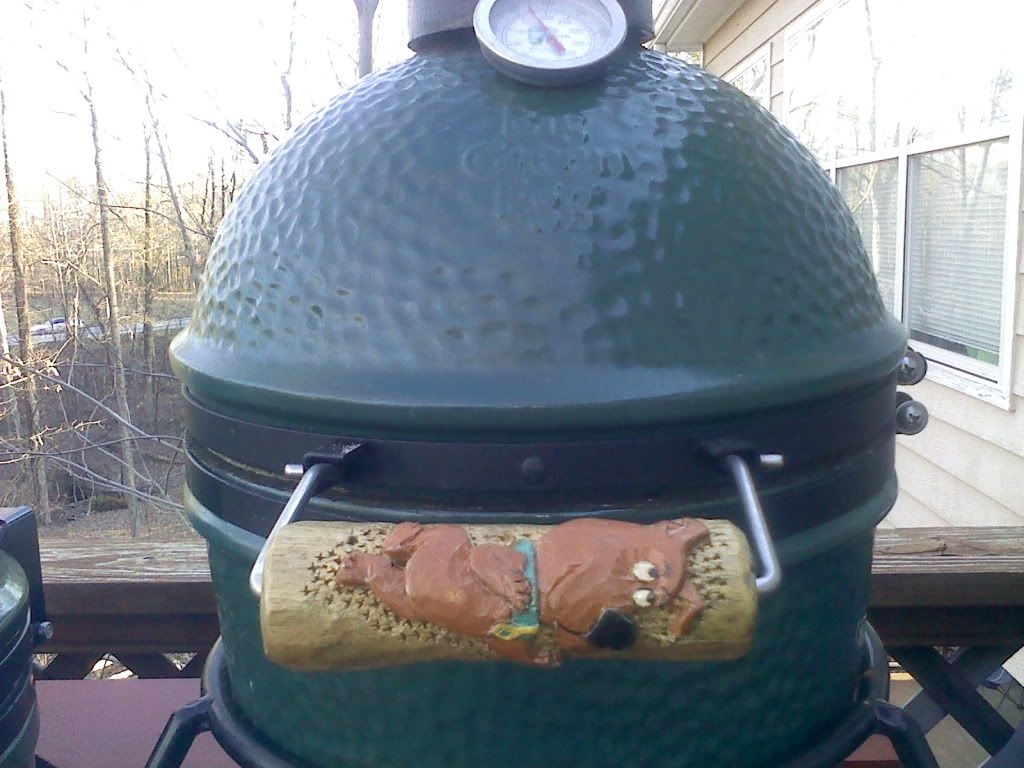 The "dogs" did some cooking tonight
- first time I've been home before dark in a long time.
Scooby ate up some Crab and Clam Cakes stuffed clam shells
while Scrappy took care of two huge pieces of Salmon!
No pics of the Salmon...well, just had a brain fart and forgot to snap one but got one of the shells.
Great eats - added some steamed "as-per-grass" for the side...the family was fat and happy around 7:30pm.
For those interested - the boat is finished and has been in the water some. Awesome fun - it's a wild ride running almost 60 mph sitting about 2' off the water!
A few fish caught...but boy is it cold on the lake!
Be good guys and have fun on the forum -
LJ
PS - Again - thanks for the concern and phone call my Texas Connection