Okay boys and girls - can anyone guess what my new moose cup is used for?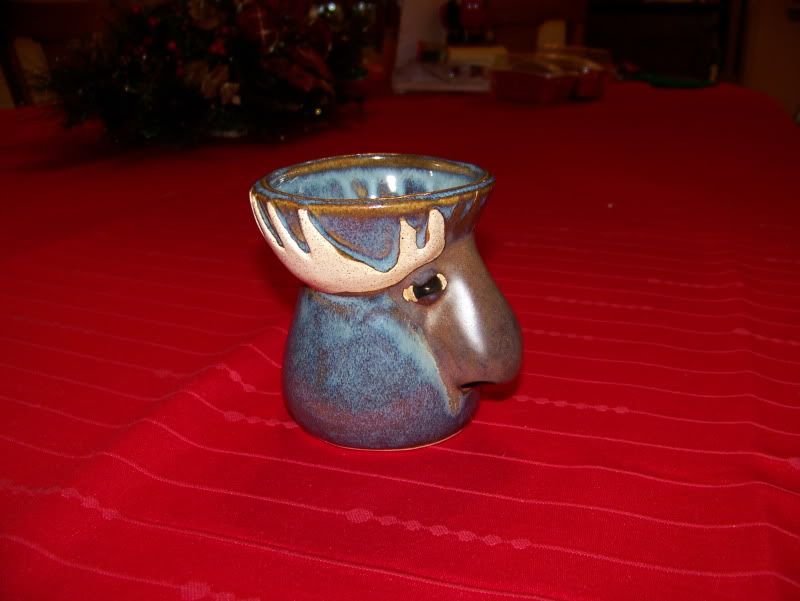 Here is another shot, on its side -- there are two holes in the nose.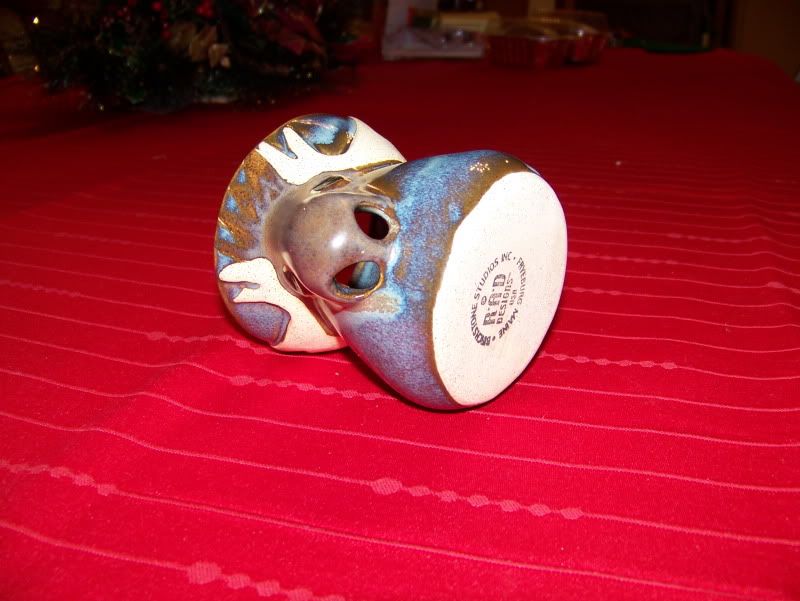 So, here is a demo of the the tool in action -- it is an egg separator. Is that cook or what?