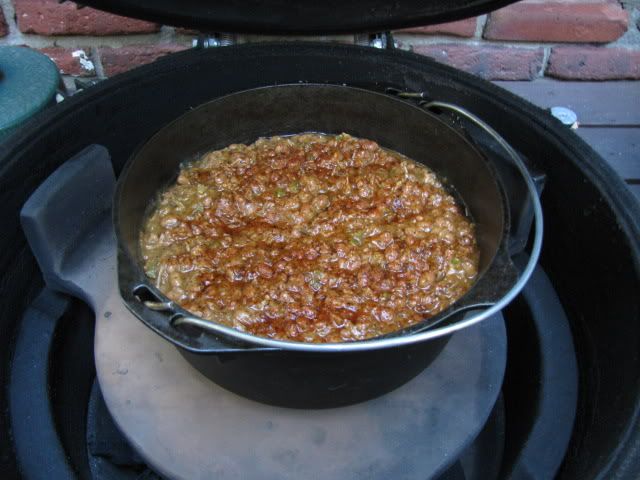 Back in 2007 thirdeye posted a recipe called Keri's Hog-Apple Baked Beans which I have made several times now for some get togethers. Yesterday was a neighborhood campfire cook out and "my beans" were again requested and again were a smashing success. The nice thing that keeps the recipe in the BGE camp is that pulled pork plays an important role so it's not something non-eggers are about to tackle!
L, M, S, & Mini
And oh yes...also a 17" BlackStone gas fired griddle!
Ron
Dunlap, IL
Re- gasketing AMERICA one yard at a time!