wet but good times...
Tuna steaks by the "Smokey Group"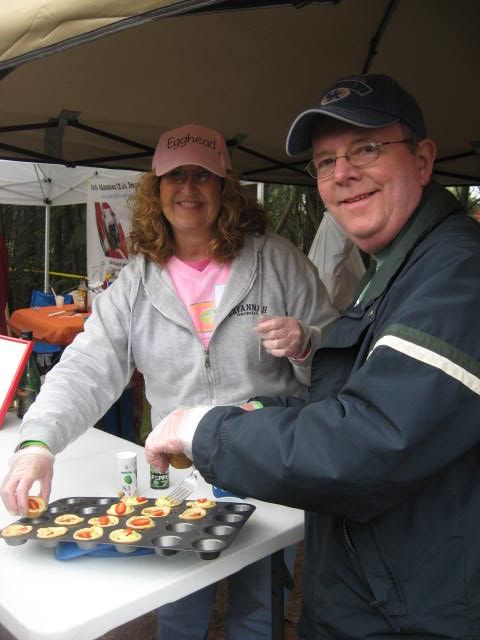 quiche lorraine tartlets - labdad and poodlemom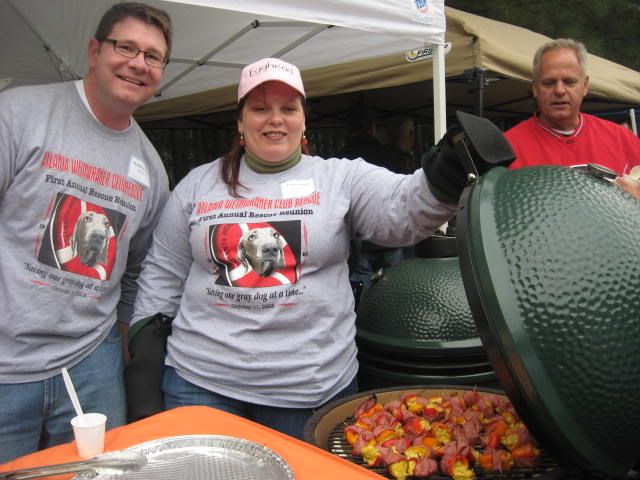 Babybells - Matthew Smith and Lynn Joseph "girlyegg"
Pork loin w/ lemon pepper & garlic - Doug Johnson "eggscaper"
ravioli w cheese & salsa - Mainegg and OCB (Neal & Julie Mattison)
Beef Stew - Anna Goff "AnnaG"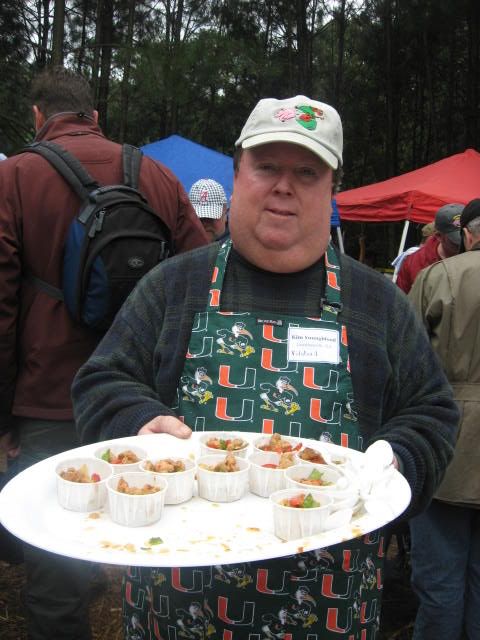 Pork Szechuan fried rice- Kim Youngblood "Vidalia1"
Beli w/ Rory and Jeanie
Mexican chicken wings - Bill Wise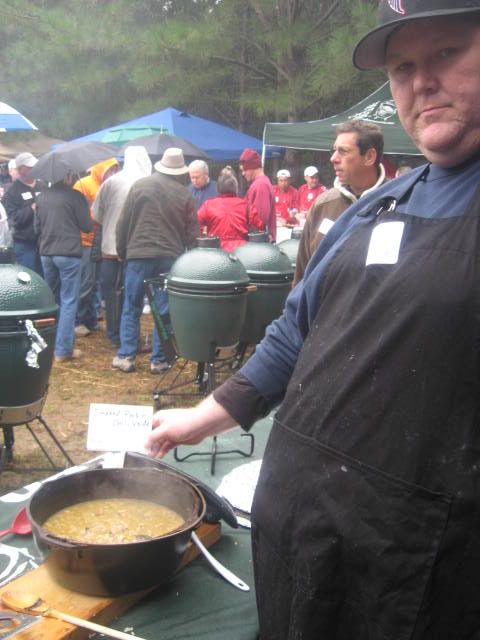 Smoked pork chili verde - Ron "Bacchus"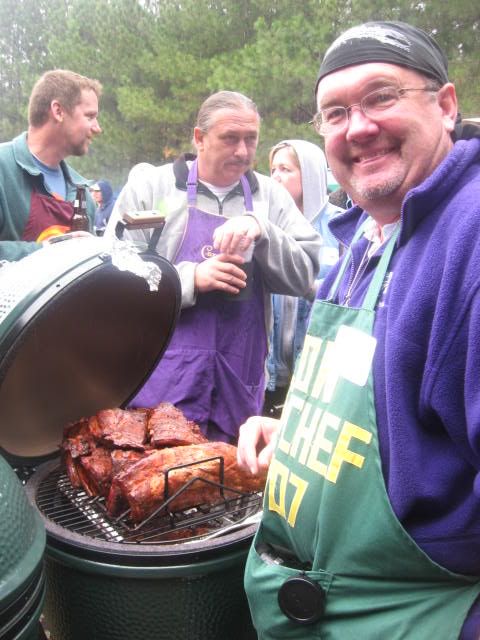 Car Wash Mike doing his thing with spares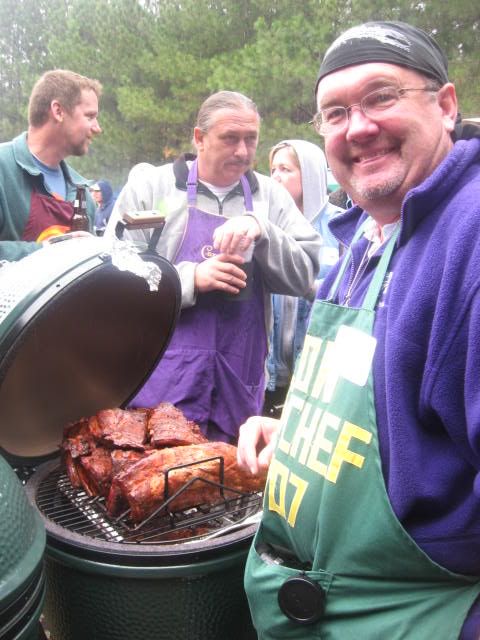 Rod Fortune "Fidel" making his fajitas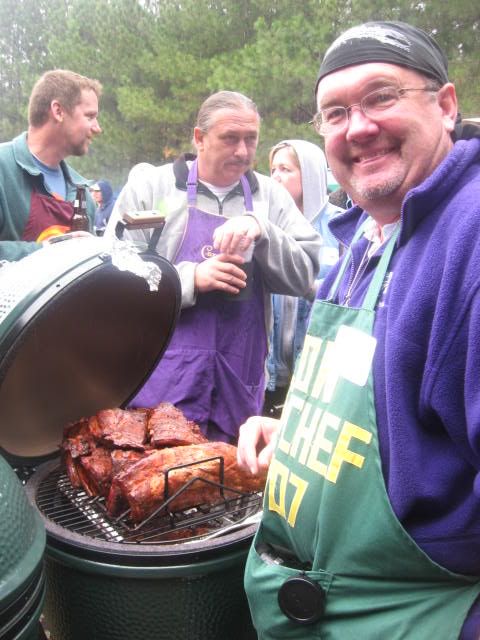 Little Steven slaving over chicken biryani
Frank in Houma w/ Maria (now in Corpus Christi)
Spicy sausage and bean soup - Little Chef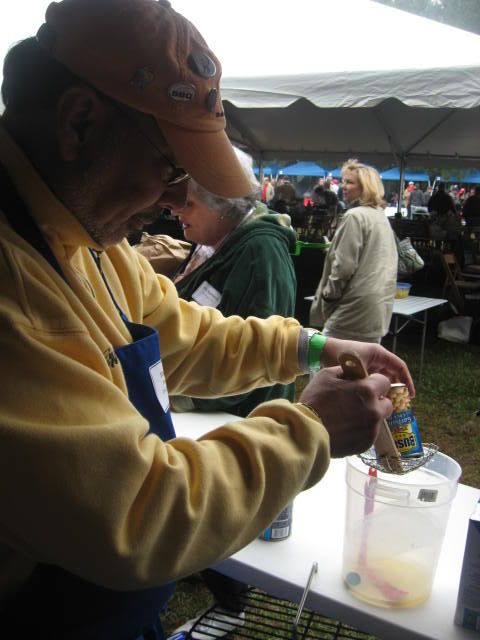 ...with Bubba Tim "sousbitchin"
Jalapeno cornbread - Crimsongator
Terry Bente and Susan Egglaine
Black bean dip - Hayhonker
Celtic Wolf and NoVA Bill
Jalapeno pie - Spring Chicken / Judy & Leroy McMillin
Pig n blankets - Ted Kipreos "eggindawg"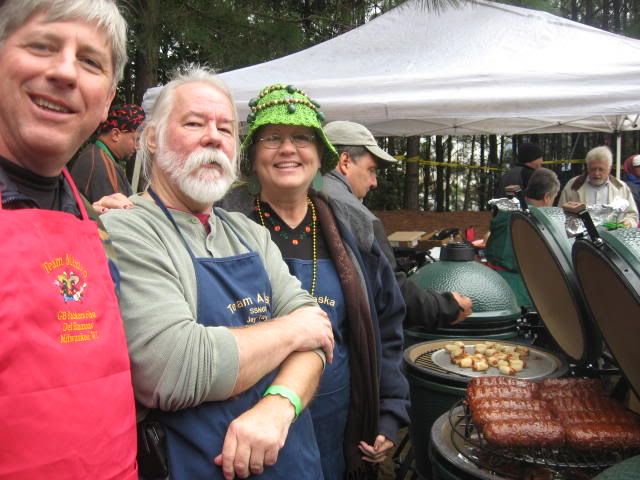 Mexican fatties w/ mango ginger habanero sauce - Del Emmons "GBPackersFan" with kathy / Jay Taylor "egghatter" and "SSN686"
Leg o lamb for quesadillas - Mad Max
THE FLPoolman and TRex (many thanks to Pat for showing me around!)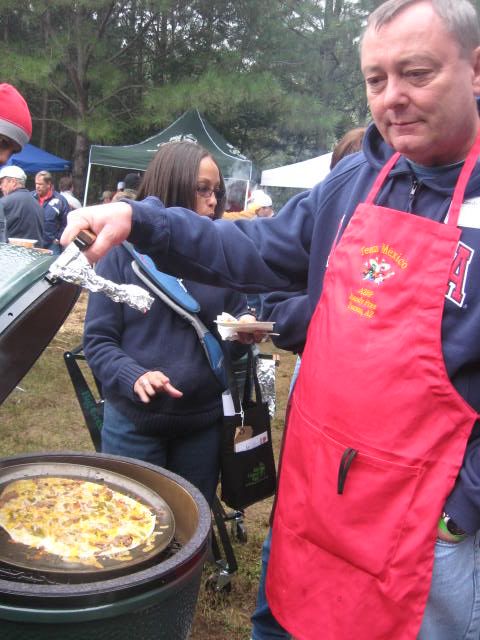 Tostada w/ green chiles, pulled pork n hot sauce - AZRP
Veggie pizza - c tredwell cooking w/ his dad
chicken enchiladas - tom chamberlain "rusty rooster"
Bill Wise's GA Red Wings - Jerry Werts "SWOkla"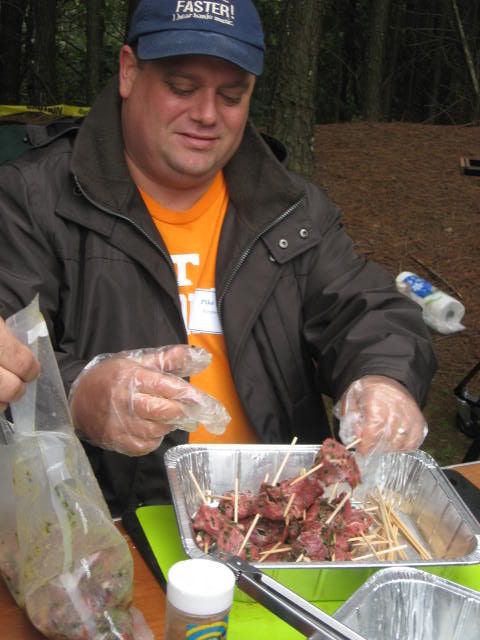 skewered lamb w rosemary, montreal seasoning & tzatziki sauce - Pike aka "Pickle"
2 triplethreats - the North o the border guys
thighs w island teriyaki marinade - jim "redbag" courchene
marinated flank steak using a jaccard mechanical tenderizer - Mike Kahn "flanker" with wife susan and anne cooper
Charlie Augello from 48th St Market, showing his homemade italian chicken sausage
Brunswick stew - Wade Jenstead "wadeatl"
"buttbread" - Laurie Wolfert "lunasea03"
chicken in their own sauce - the J.D. Diggs crew
habanero wings - Darren Poole
Mr. Gratt's Chicken (a slave recipe from NC) - Haynes Hufford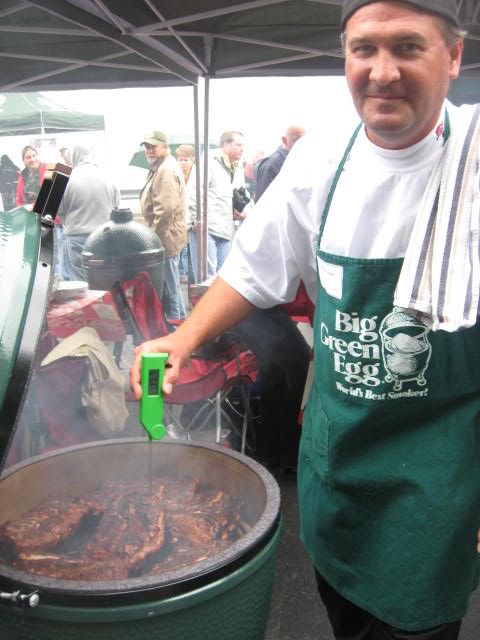 babybacks - dana kress "bgepitcrew"
teriyaki and chinese 5 spice marinated porkloin - Buster Bean
S'mores - "Chef Anne" West
De Medici Pork Tenderloin - Rodney Deal "Mr. Toad"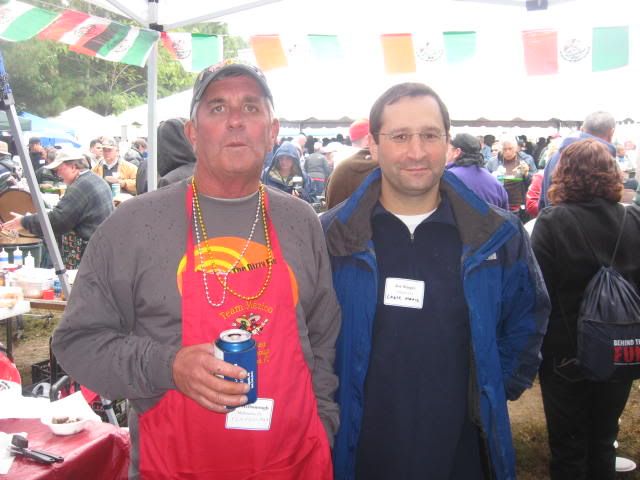 The poolman and a (not so large) marge