I finally got in a cook and it turned out PDG.
I laid out a slice of ham and a slice of provolone cheese and slathered them with pesto sauce, rolled everything up and stuffed and tied chicken breasts.
Here is the prep and the finished breasts, ready for the grill. They were rubbed with Uncle Henry's, Raspberry Chipotle Rub.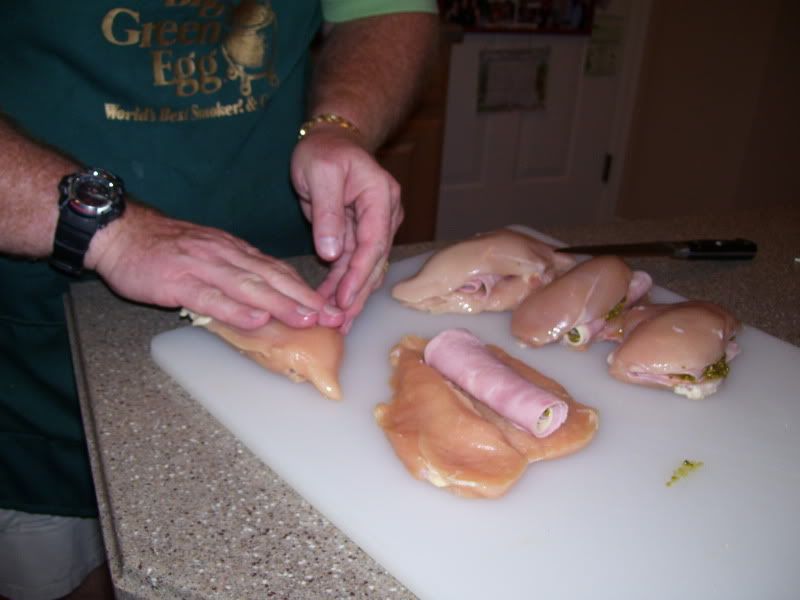 I cooked these direct at 350, with some mulberry wood for flavor. It took about 45 minutes.
Here we are plated with some potatoes and a nice salad.