Had a nice time hanging out in Springfield with everybody this weekend.
Went to a great restaurant called the Gallery Bistro on Friday night. Dale, Snoopy Dog Dog, Spoony and Big Daddy-OCT...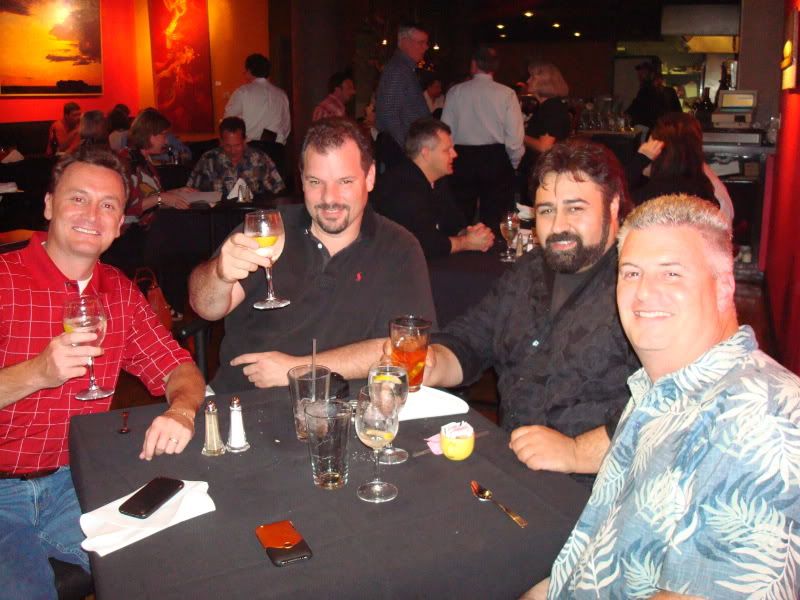 Met and had a fun time with Eric and Kristy Matson from Missouri...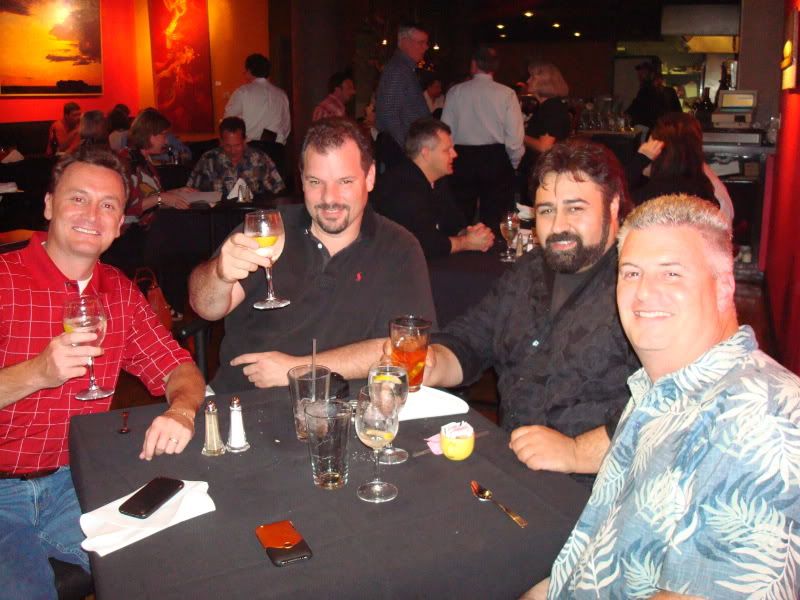 The banana bread lasted exactly 41 seconds...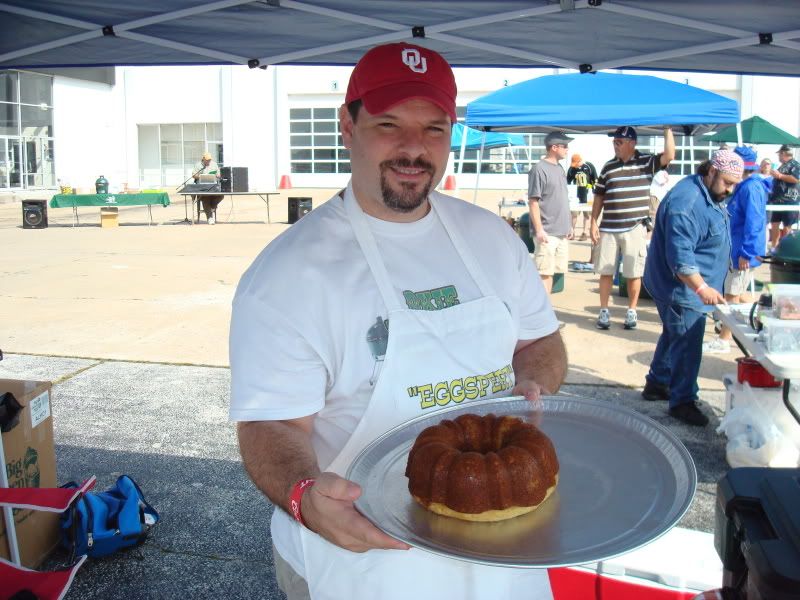 Dale, Chuck, Big Daddy-OCT, Snoopy Dog Dog, Car Wash Mike, Spoony and Big E...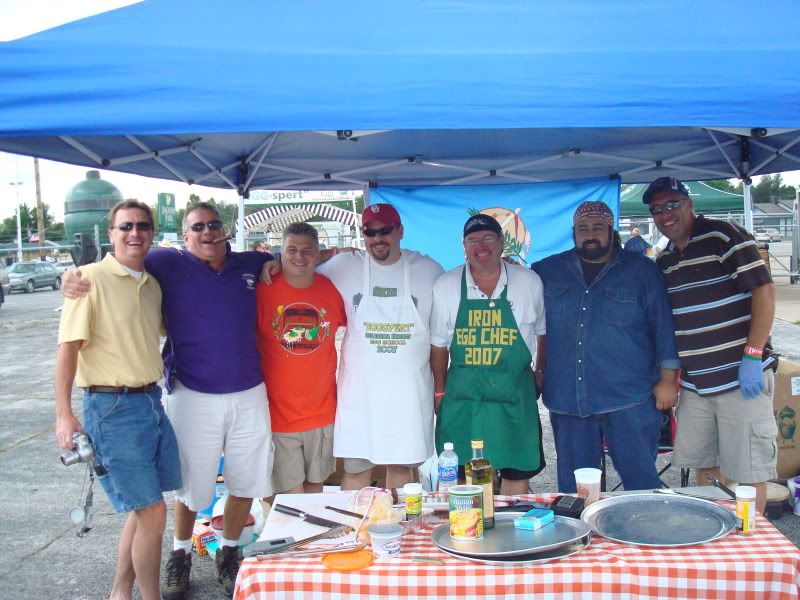 Had a nice after party back at the La Quinta that lasted until about 1:30 AM. Here is Car Wash Mike doing some scallops...
Big Daddy-OCT ran out of beer, so he decided to drink the juice off the cutting board...priceless!