Is the time to make dinner for tomorrow and snack time for Sunday's foot game.Ravens vs the Chiefs.Here the fat cap was cut back and dry rub applied.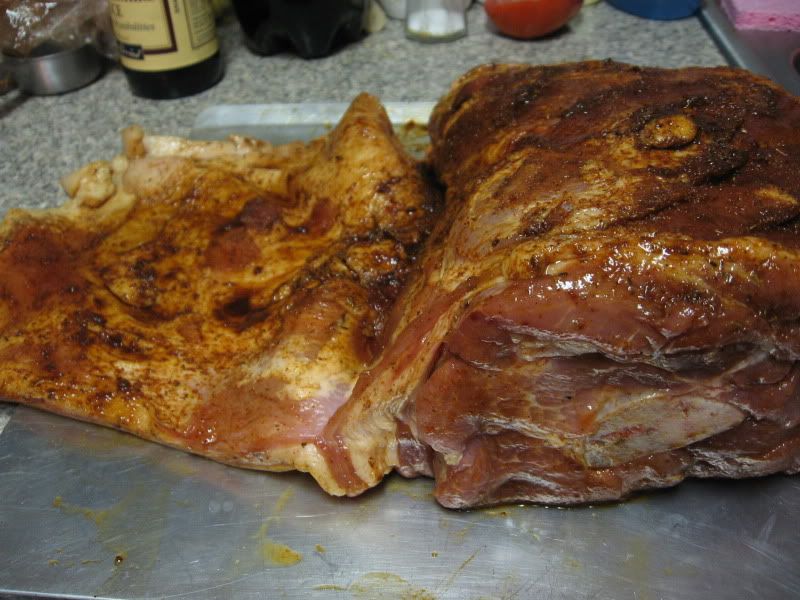 Then the other side with the rub.This after sitting in a plastic bag in the fridge over night.
Has been raining since two AM this morning and has not let up.So Here is my improvised rain cap.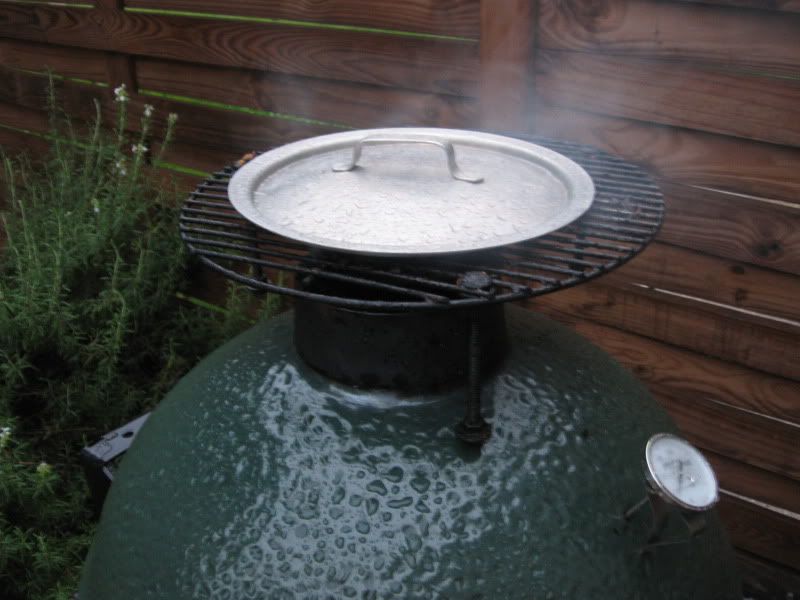 Cant wait till tomorrow for din din with some soft rolls and Cole slaw.Then chop up the leftovers for a Taco Salad on Sunday.