It sure took a long time to prep but this pork loin was incredible.
I stuffed everything but the kitchen sink into these puppies. Stuffing consisted of many ingredients but what topped it off was Todd's Original DIRT my buddy
Mike B sent me. Oh and the stuffed potatoes disappeared as soon as I put them on the table.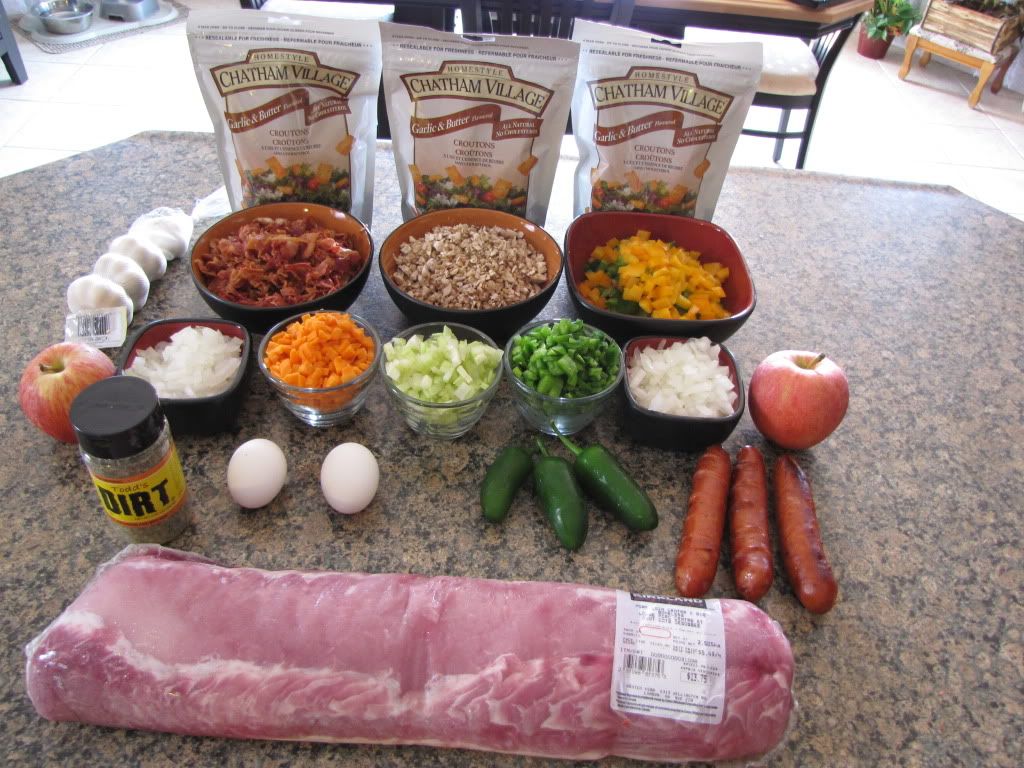 This is only half of the stuffing