Some friends of ours were having a family function and the lady was terrified that her Italian Mother in Law would hate what she cooked. She calls her food manga cake. She had picked up four pork tenderloins and asked me for rubs and cooking advice. I offered to cook them if I could be granted a little artistic license and she was very happy to do so.
I made two of the four, two pounded together but I left them thicker than I normally do.
No prep pics but they were kind enough to e-mail the serving pics (I was worried sick)
Did one with wilted baby spinach, goat cheese, toasted pine nuts, sundied tomatoes,capers, basil, Bomba and roasted garlic
The other with procuitto, Calabrese salami, crisp pancetta, spinach, provolone, asiago, parmesan, roasted garlic, whole sage and basil leaves and a whole lot of Bomba.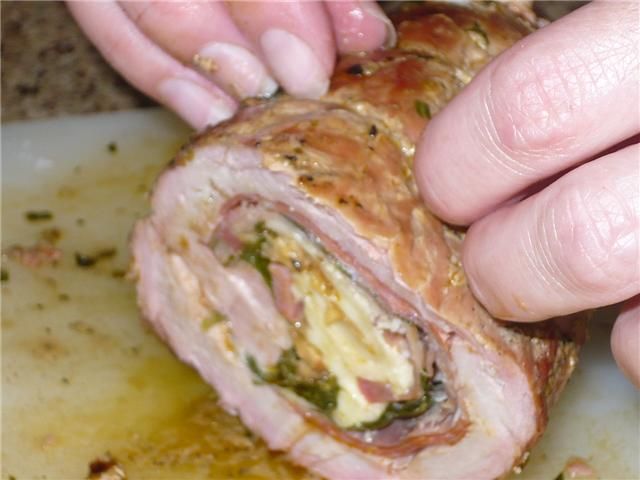 Plated
Mother in Law didn't think it was Manga cake