I've been looking for a used egg to add to my family of eggs for the past 2-3 months. I scored a LGBE yesterday for $250.
Here it is loaded for the trip home:
It hadn't been used for a long time and had some questionable stuff growing and living inside it so I did a high temperature burn on it.
Lit it with a huge load of lump: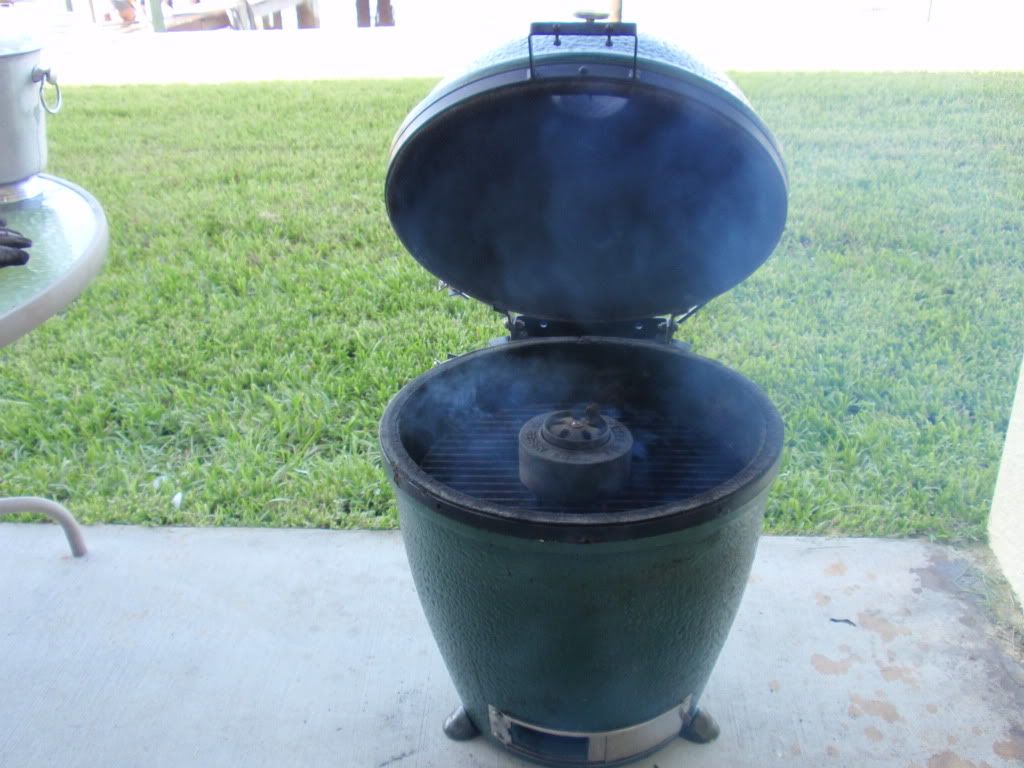 The thermometer went past 750 and got around to the 200, approx 1000 degrees.
I let it burn til it burned itself out. Today it was brushed with a stiff wire brush, and put back together. Look how nice it came out:
The people I bought the egg from gave me everything they had to go with it, including all these wood chips, a BGE apron, BGE shirt, a bag of BGE charcoal, (3/4 full), and grill utensils.
As they were having an estate sale too, I found this nice aluminum pot for .25 cents. It has a lid and fits the Large perfectly since the handles are small -it measures 17 inches wide: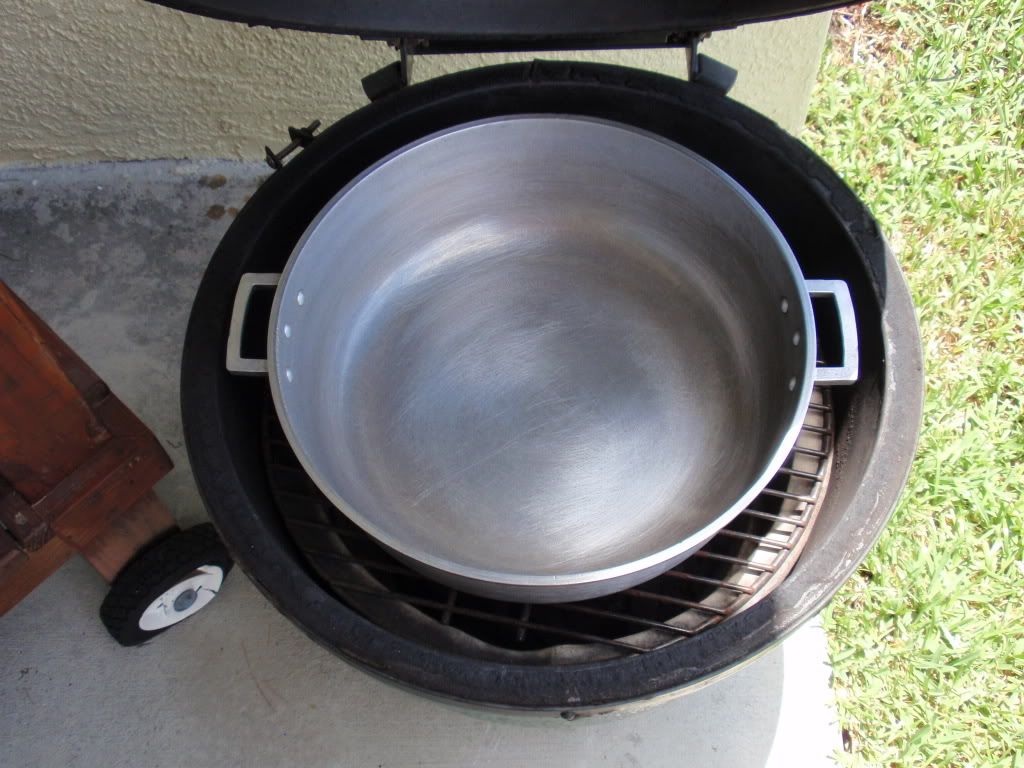 The nice man who sold me the egg told me his dad( who has passed) loved to cook chicken on this egg. Tonight, for my first cook on it, in honor of Mr. Fernandez, I am cooking chicken on it.
This nice son of Mr.Fernandez hugged me when I left with the egg because he knew the egg would be well used and enjoyed by this particular Egghead.
Faith
Tampa
Happily egging on my original large BGE since 1996... now the owner of 6 eggs. Call me crazy, everyone else does!

3 Large, 2 Smalls, 1 well-used Mini