All 4 of the spawn went off to West Memphis with the grandparents, so I just have to cook for me and the missus. Fresh Market had some filets that were begging me to take them home. They got happy with some Raising the Steaks and some black pepper while the Egg got up to temp:
Ready to sear:
2 minutes, flip, 2 minutes, flip, and shut it down for a 5 minute roast. Here they are at the first flip: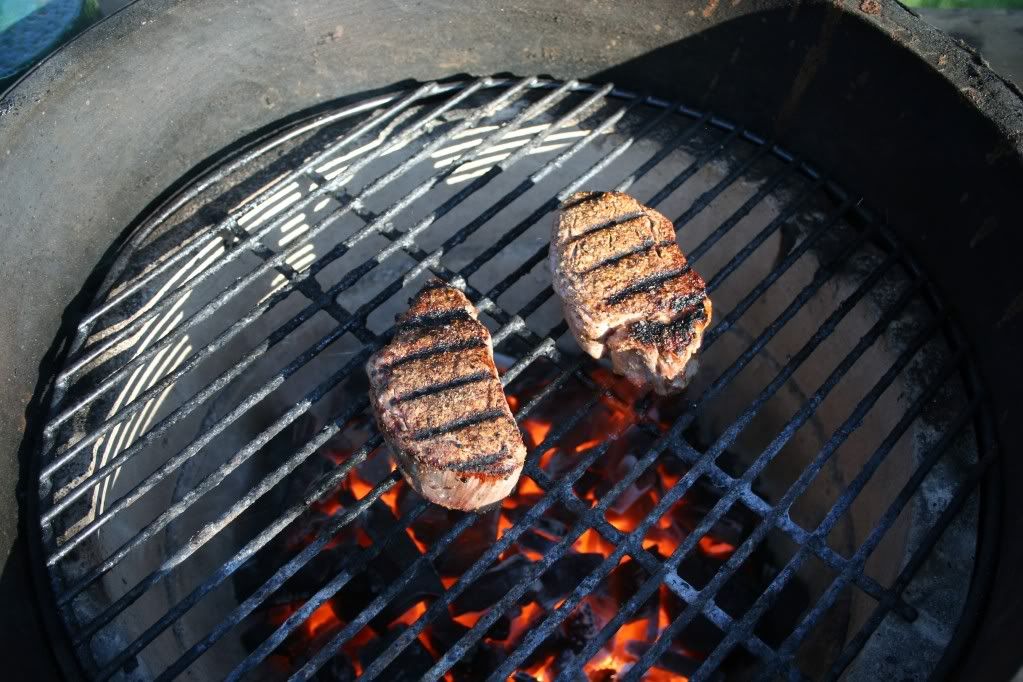 A little photo documentation of the cooling of the Egg during the five minute roast. Here is the temp two minutes in: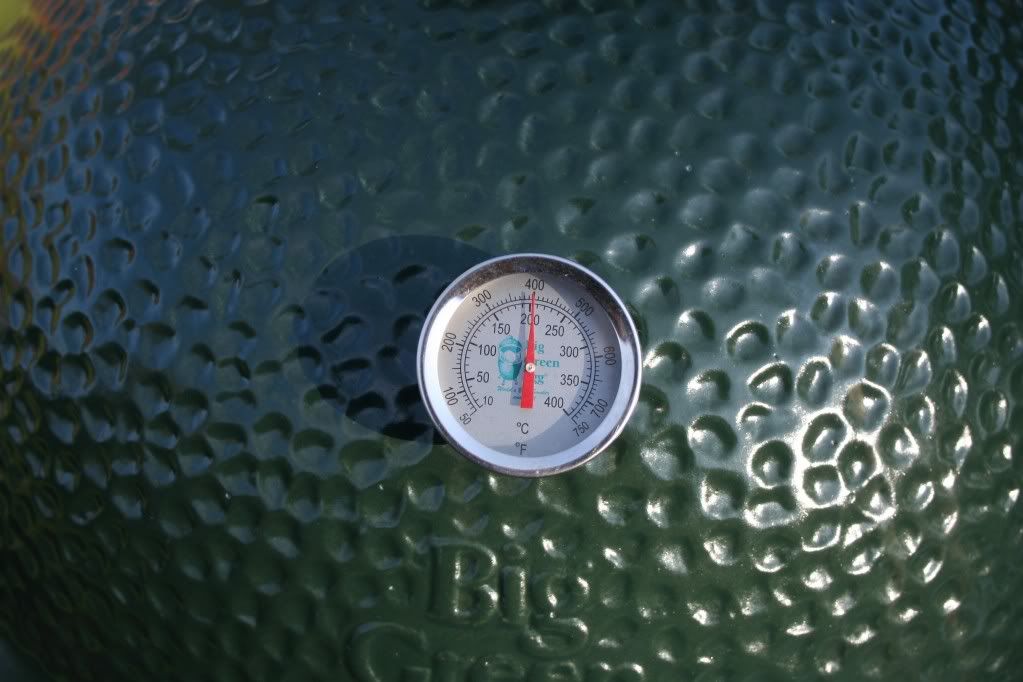 Now at 4 minutes in:
This was with very little time heating up the ceramics; i.e., I put the steaks on within 5 minutes of hitting the over 500 degree temp.
A little side of garden tomatoes:
Yeah, I know I'm putting tomatoes on in two presentations, and I had tomato pics last week, but hey, the garden is coming in!