What an exciting day! First the really big news is that I picked up my new mini today!
Here it is safely seatbelted in for the ride home.
I McGivered a stacking pizza system!
Here it is; c-clamps with approx 2.5" screws attached to my plate setter (beside my egg feet, which I pushed over to the side of the plate setter legs).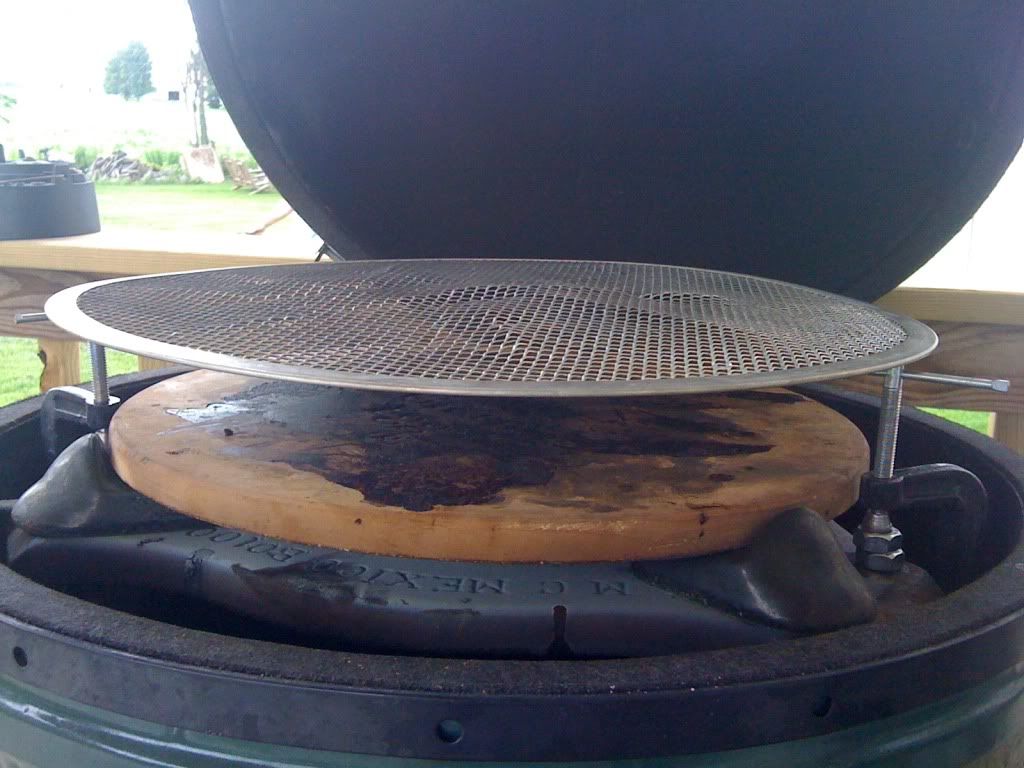 Here are my two pies ready to go: one on stone, one on screen.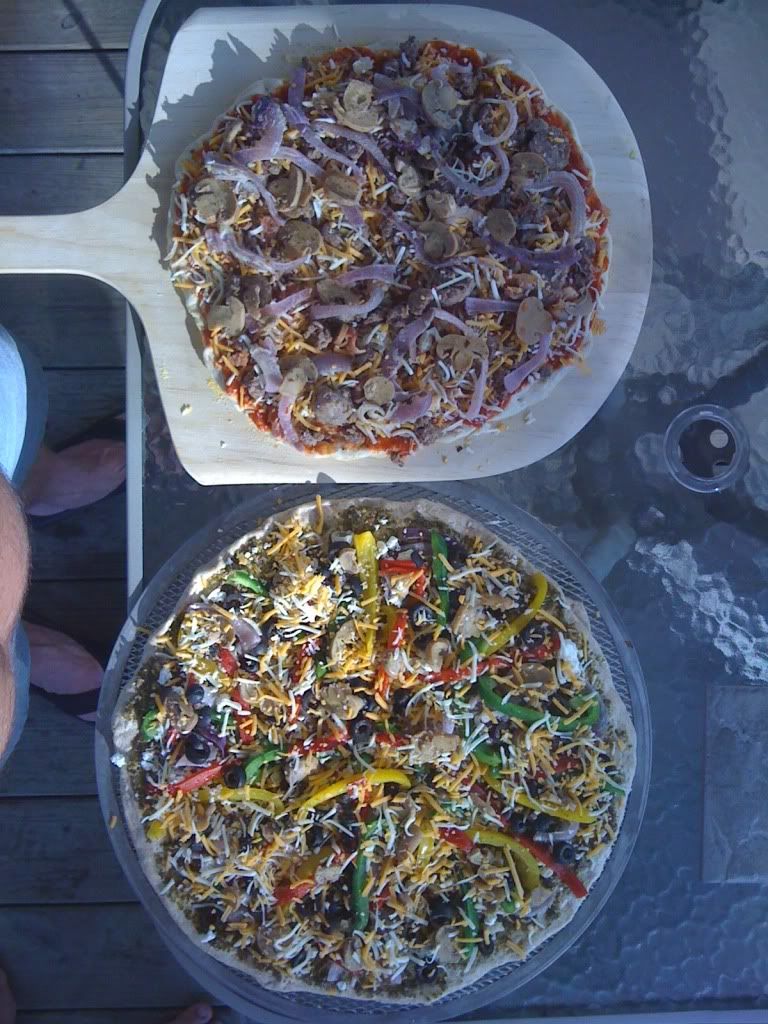 Here they are in the egg: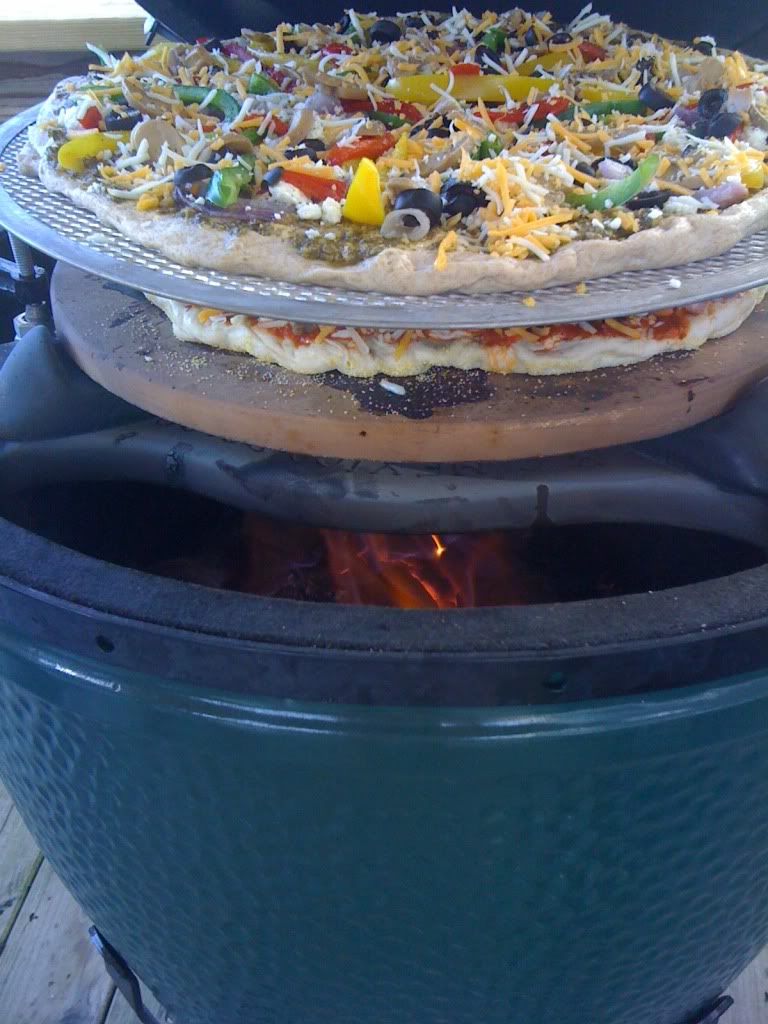 Both cooked evenly except the bottom one had a hot spot in the back, which I don't think was due to the method as much as it was the fire. I would use parchment paper or a stone on top the next time because the top crust stuck some - it was not burnt, just stuck to the screen a little. Kept the temp at about 390. Overall, I think this was a great success for the first effort; the pizzas were great. I very much wanted to be able to do two pies at the same time! :P