I am getting ready to go on vacation for a week and really needed to cook tonight, so I fixed a go-to recipe, stuffing chicken breasts with sliced ham, pesto and a slice of cheese (Muenster tonight).
Here is the stuffing and two of the stuffed breasts.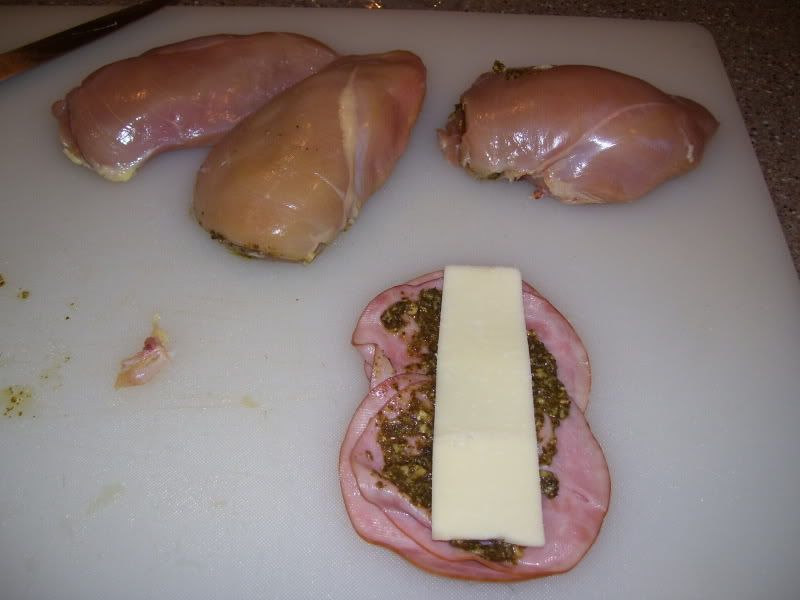 I coated them with some John Henry's, Raspberry Chipotle Rub and cooked some new red potatoes.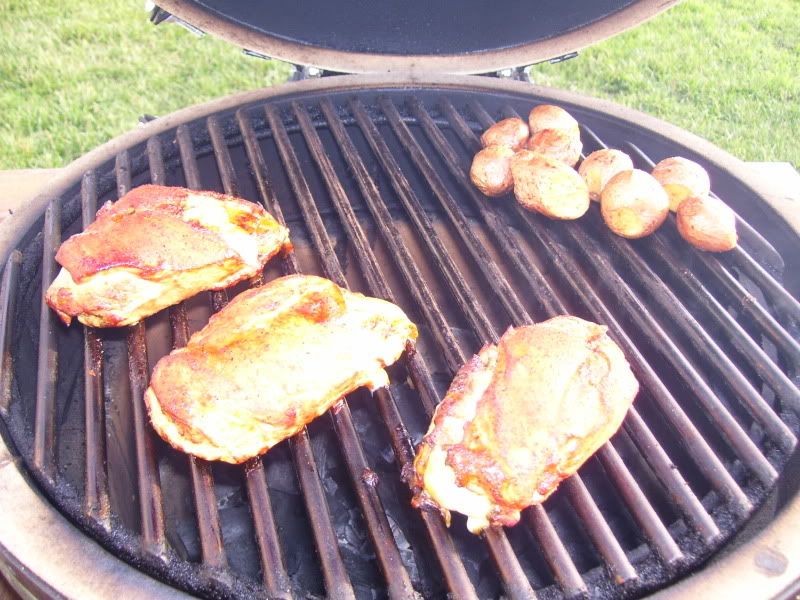 Susan added some stir fried veggies and we had a nice meal.