Morning All:
Put about 36# of butt on last night about 9:30pm. One of them seemed to be a turbo butt as it was ready at 6:30am this morning. Here is the shot just before taking the one in front off...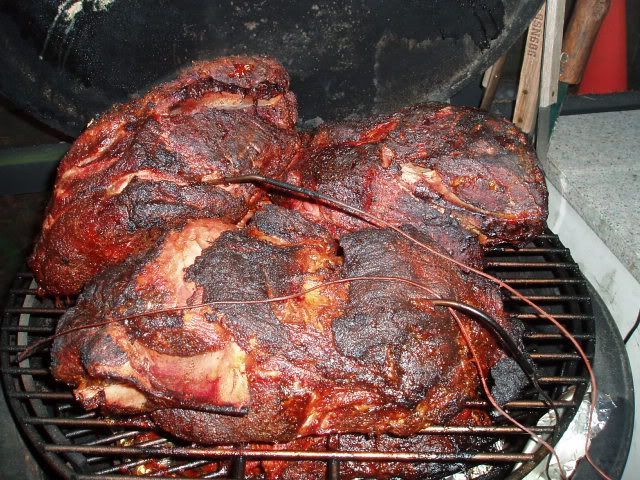 After that one came off, rearranged the other two. Since we were going to Mass at 8:00am and had stuff to do until almost noon, I re-set the Guru to ramp mode and let it run until we got back...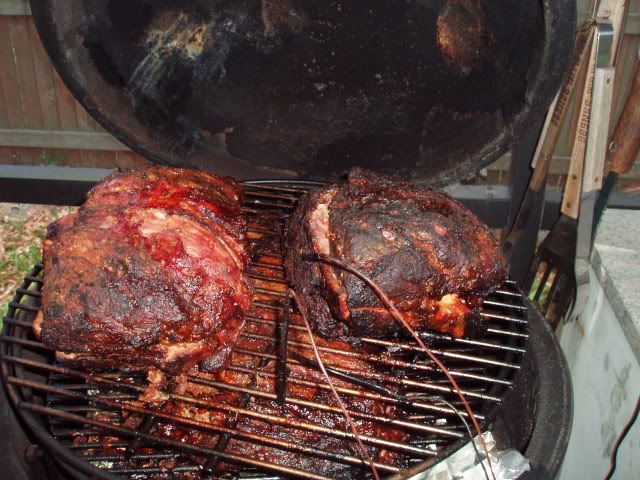 Here are 3 of the 4 after pulling (will get to the last one in a few minutes)...
and a close-up...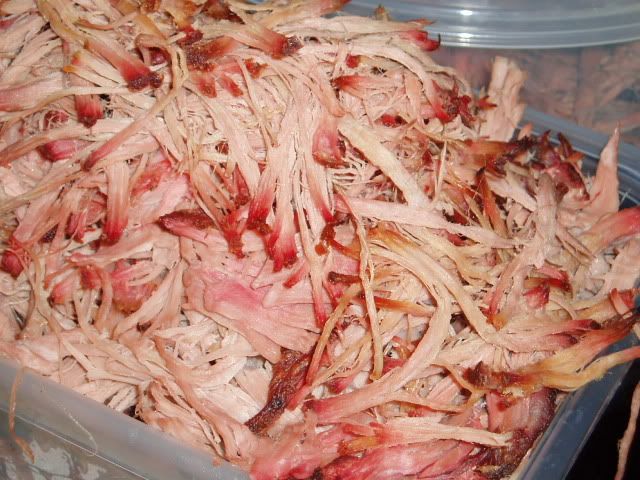 Then vac-sealed in packages of 4 cups each and into the freezer (the last one will be for this week)...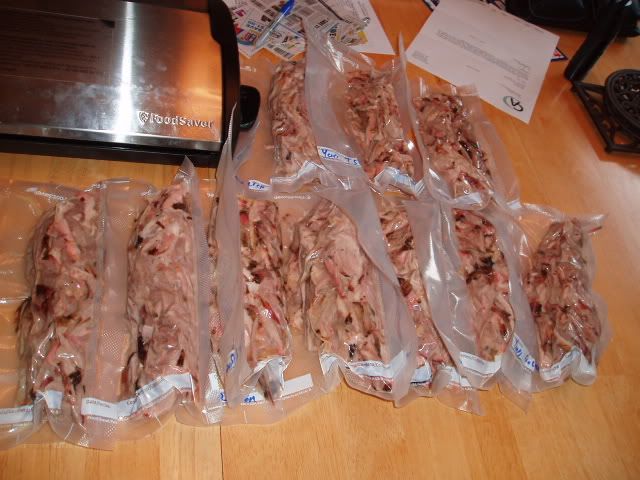 We have a new dish we are in the planning stages on that needs pulled pork, so hopefully we will unveil it next weekend.