Cooked up 3 birds last night, two for the family - got some out of town guests. And one for a guy I work with, he's trying to convince his wife that they need an egg. Man they came out great! I cut the backbone out and seasoned them on Thursday night, left them in the fridge uncovered till Saturday. For the first time, I cooked em skin down for 15 min or so, then flipped them over for the remainder of the cook.
If you're looking for a new seasoning to try, here's my recipe. My Dad and I have been using this for years on chicken, prime rib, rump roasts, etc.. Its a great all around seasoning. I've tried many different rubs on Spatchcock, but think this is the best by far...
Just out of the fridge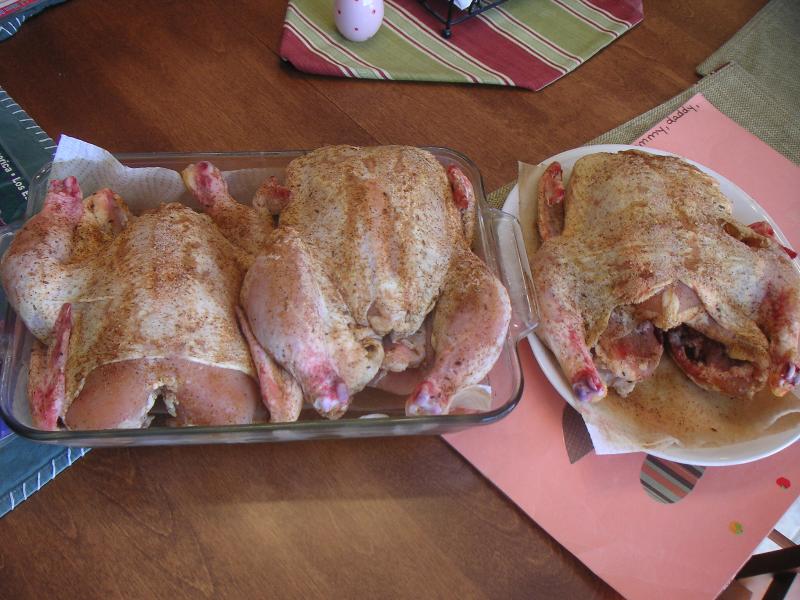 On the egg, skin down for a bit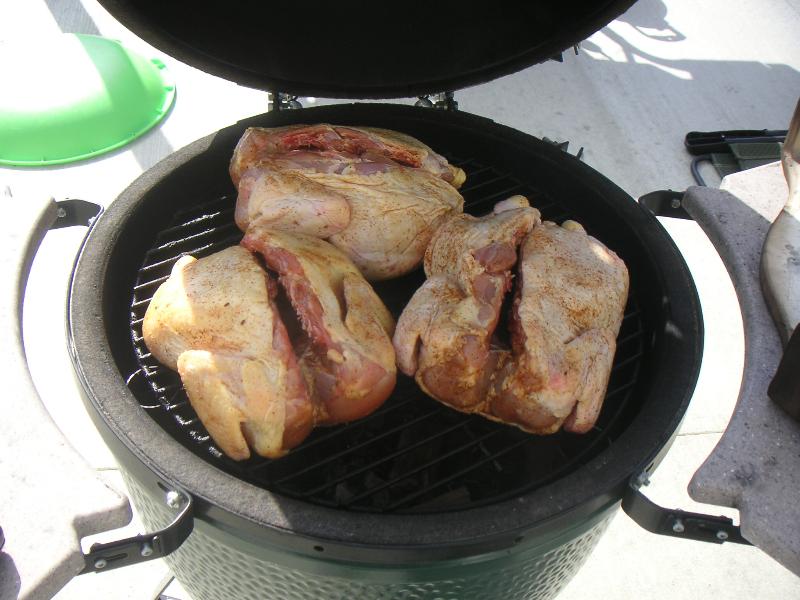 Flipped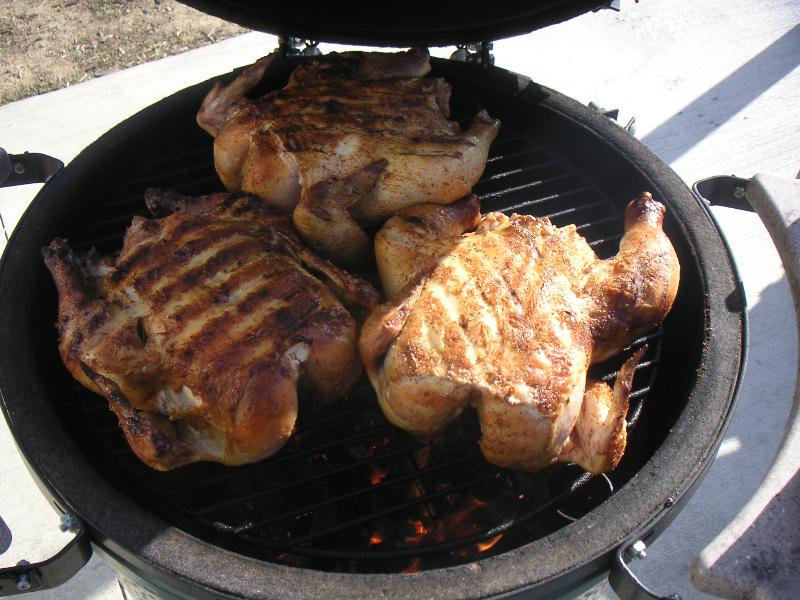 Ready to Eat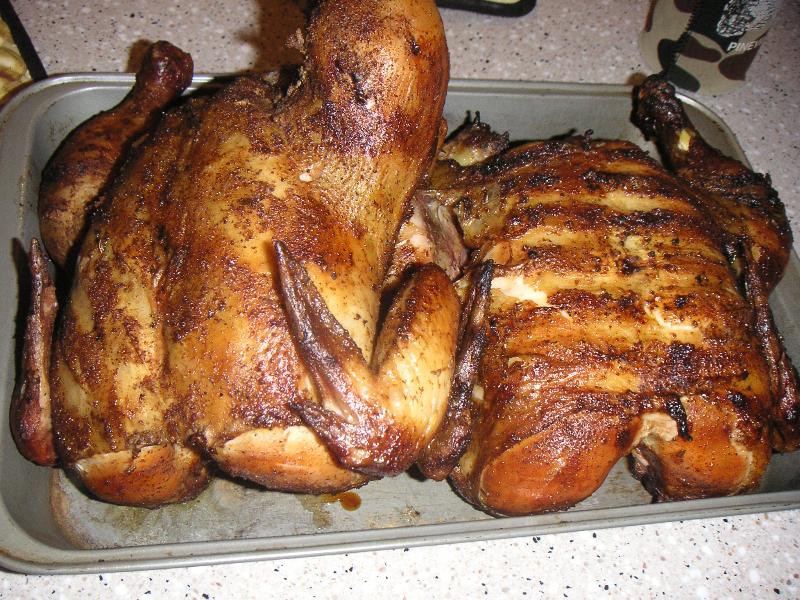 Foiled for my friend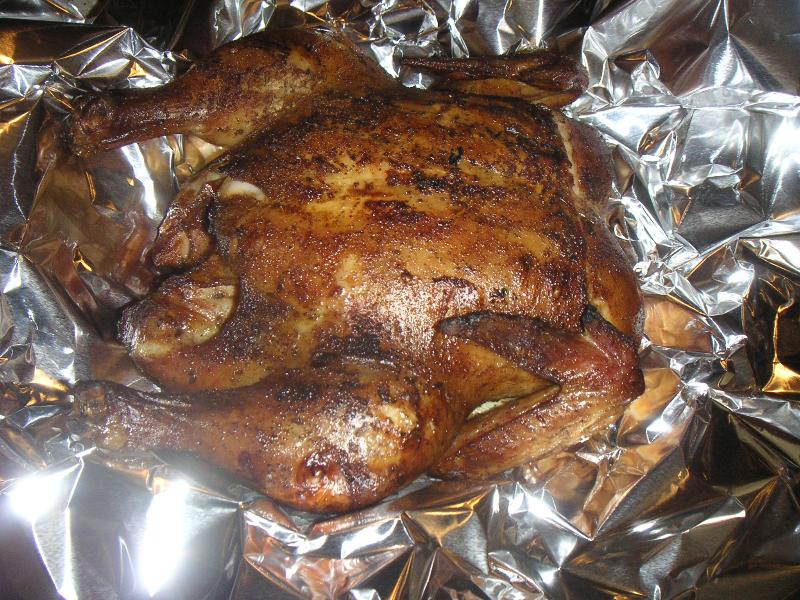 Was delicious....
Here's the rub recipe, its eggcelent on lots of things. The name is smoke seasoning, but there is nothing smokey about it.
Smoking Seasoning
1 lb. 10 oz. Salt
4 T Black Pepper
1 T Onion Salt
4 T Cayenne Pepper
2 T Celery Salt
2 T Dill Seed
1 T Garlic Salt
3 T Monosodium Glutamate (Greg uses Accent)
2 T Paprika
4 T White Sugar
Mix thoroughly and store in a covered jar in a dry place. Let stand several days before using.