I decided to cook a couple of chickens spatchcock style today. I cooked them indirect at 225 for about 5.5 hours and finishing them at 300 for the last 30min. They were unbelievably juicy and plump. A really good meal for a Tuesday.
First I had to get me lady fired up...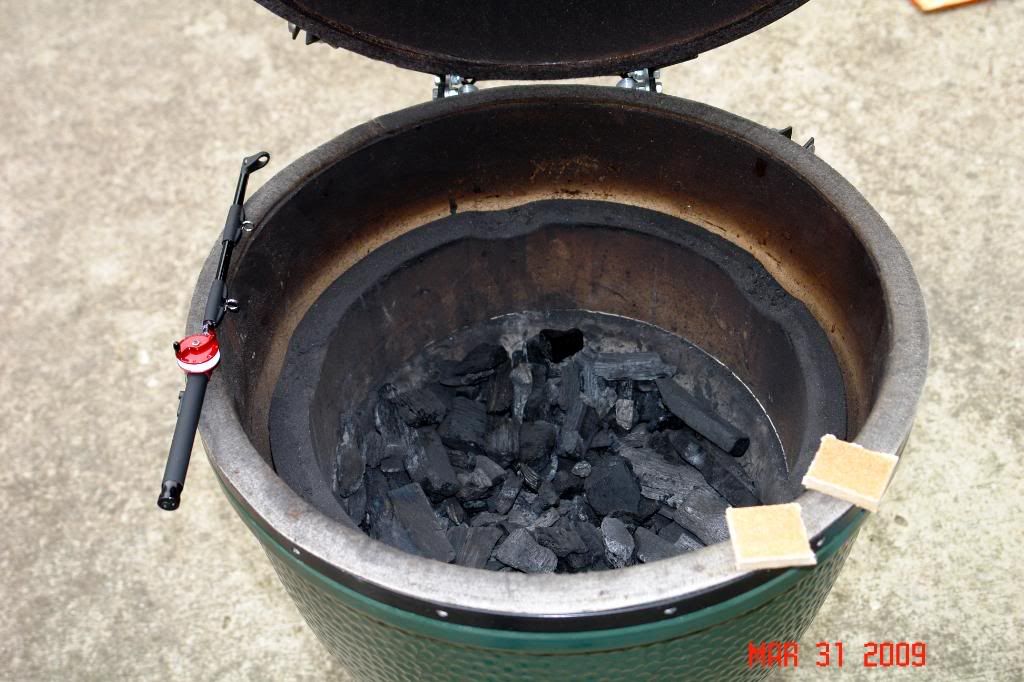 Wood Chips be a soakin...
The chickens were rubbed with a BBQ seasoning mixture and EVOO the night before (Sorry forgot pics). I unwrapped them and placed them in position...

After 5 hours it was time for BBQ sauce. I only sauced 1 leaving the other wanting...
Finished. The sauced up chicken was turned a couple of times between 1st app and the end.
After resting and after giving the knife for all of it's bad behavior... :P
First the BBQ
Now the lonely one...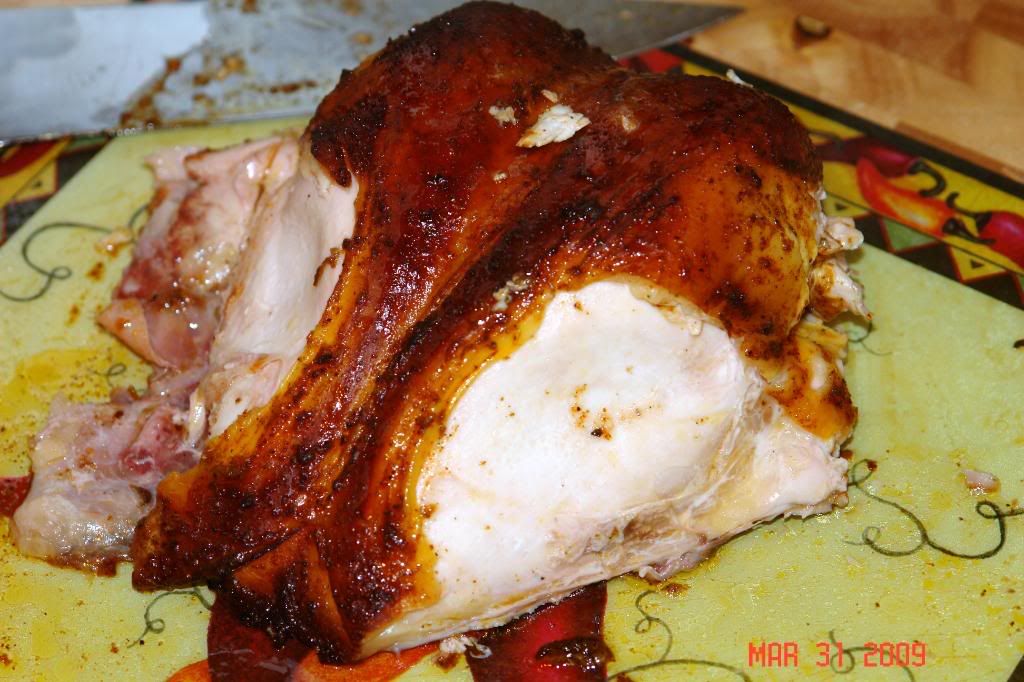 Plated with the standard at my house, Green Beans and Mashed Potato's.
It was a dreary looking day today in Lawrenceville and probably most of North Georgia. I egged on anyways and produced a wonderful meal.
Peace :woohoo: