I have seem the many posts on using a aluminum vent stack as a rainguard. My intention is to get a couple - someday.
Well, during tonight's cook - I had suddenly had the need!
Here's what I came up with with the stuff I had on hand:
The fry basket from a Cajun cooker - minus the handle and a lid from a pasta pot: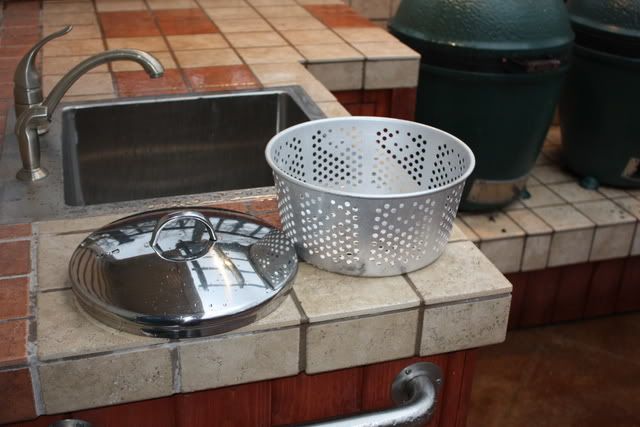 First the basket:
Then the lid:
The basket gives enough room that you can open the daisy wheel pretty wide - although with it wide open there's really no need to cover it!
John