Picked up a little ribeye from the Butcher (Patton's). TRexed with only some Raising the Steaks seasoning on both sides.
The Egg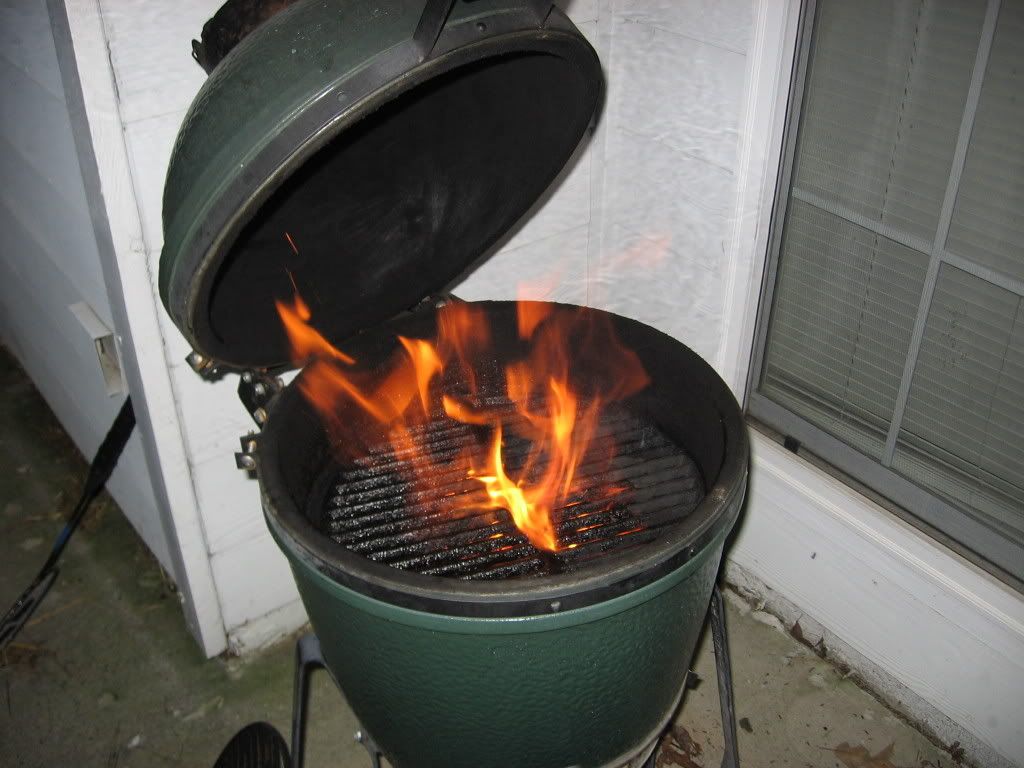 The steak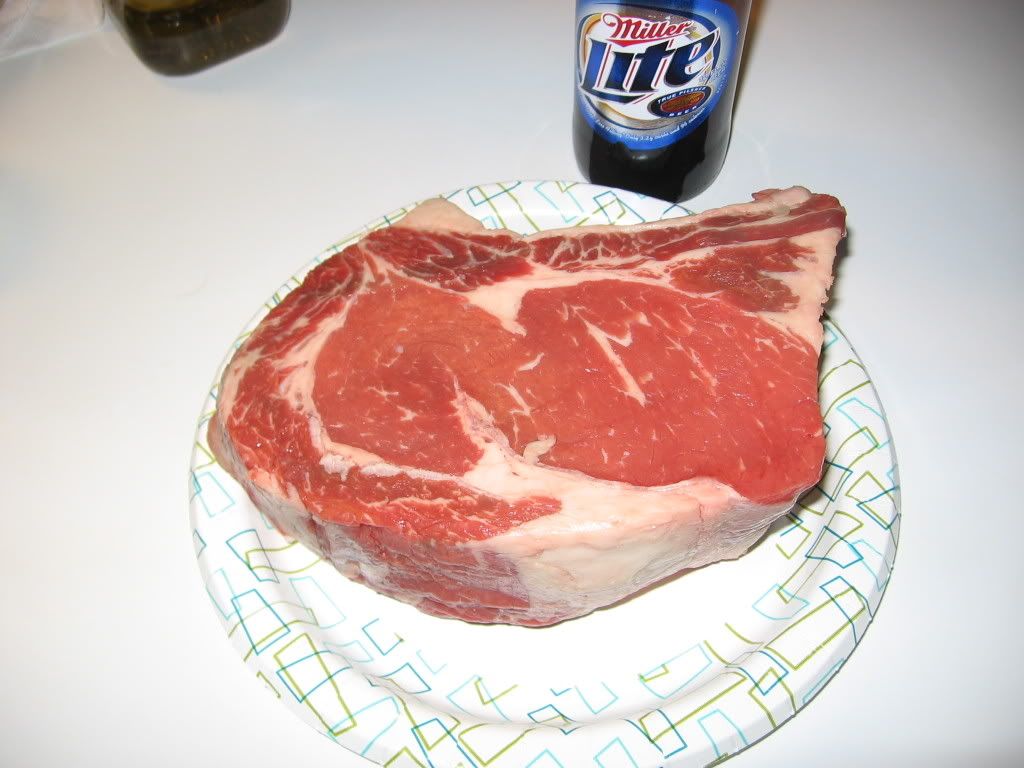 The steak on the Egg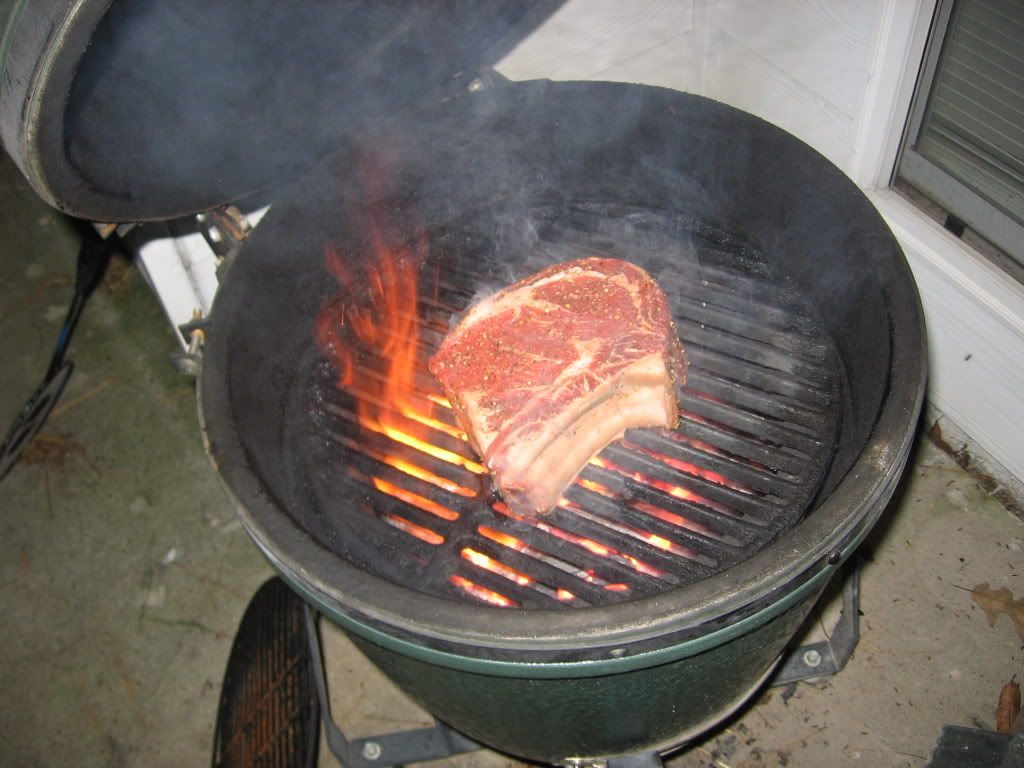 After the sear, resting for exactly 20 minutes
Took 31 minutes to reach 130 degrees internal temp at 370ish.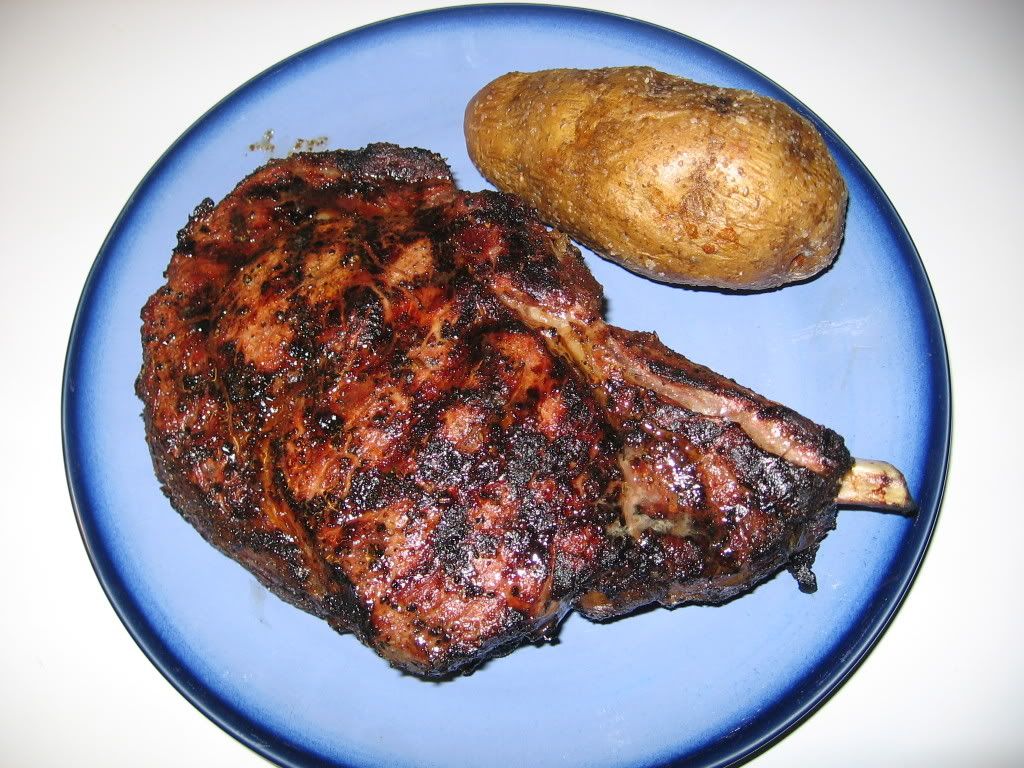 Just the way I like it. A tad past medium rare, but not quite medium yet. MMmmMMmmmmmmMMMmmmm....