In my search for "unemployment beer" I snagged a sixer of Natural Lite. $3.68 tax included. Not a real fan of canned brew but as all I could find it in cans it is. Must say the Bud Ice of yesterday was a prefered brew to Natural Lite. Not undrinkable as this cook was another 4 beer cook but not up to the Bud Ice. However it is almost a dollar a sixer more. The quest continues Friday.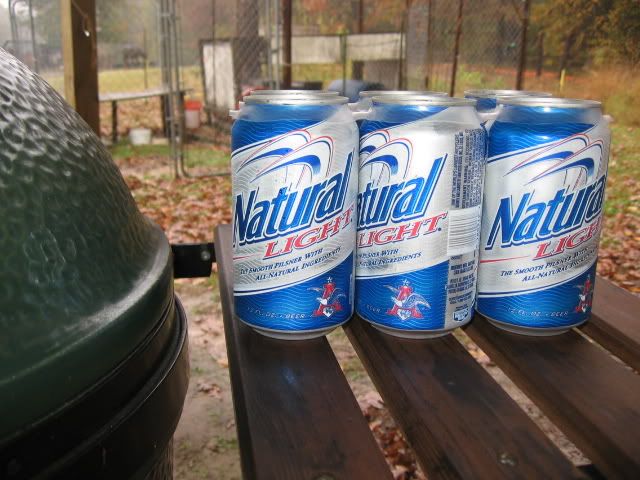 Wife picked up this small roast so stuck it in a ziplock with a little EVOO, Dizzy Dust and a touch of Dales marinade. Let it se for about an hr. and tossed it on the Egg indirect at 300ish till internal temp of 135. Sliced some fresh garlic and stuck it in the meat right befor cooking.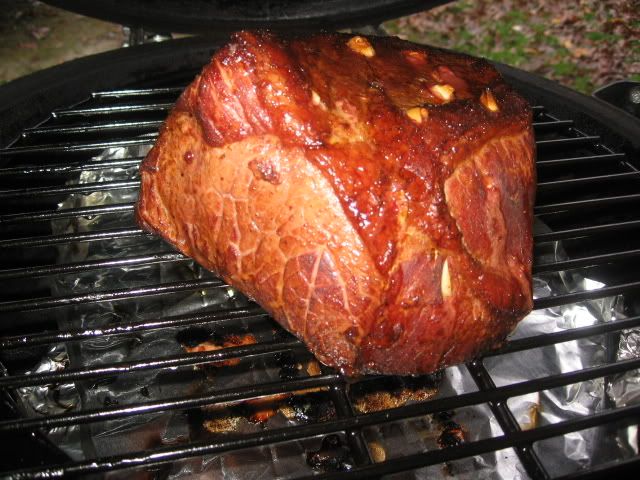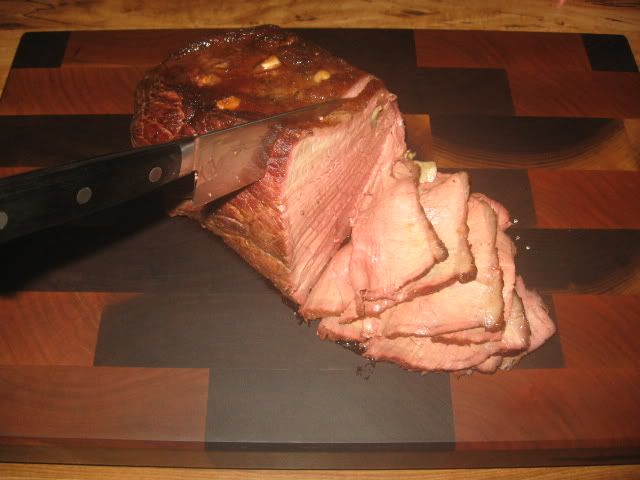 While the meat was cooking I made up a BIG batch of Four horseman redish. I call it this because it is made of horseradish which I used the rest that bill sent me and some I snagged from Brookshires, fresh garlic, vinigar and Death peppers. Add salt to taste. There can be no stronger taste sensation in the world than this concoction!
A little with the beef or on a sandwitch is a pure deadly indulgance!!
Next up alittle cabbage roasted in oped cast iron skillet with EVOO, salt, pepper and Tonys. Stir every 5 min. while keeping bottom vent close after heating the Egg with skillet to 350 degrees. Chunk of presimmon wood and the opening and closing of Egg keeps the fire going.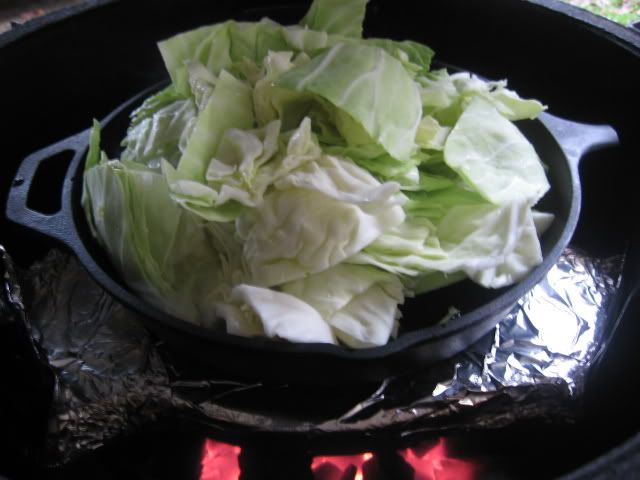 Fivety degrees and rain today but the view from the Shack was still nice.
The rest of the corn from last night with a baked potato and its time for bed soon. Got to get up at 2:30 for my last 7 days of work.