After reading and seeing about ABT's I'd thought the time was now to try them. I planted some jalapeños and they are producing like crazy. So... thought I would give them a try.
FRESH Jalapeños from the garden. Cream cheese, diced onion, Dizzy Dust, pork and bacon. Oh.. and of course Bourbon marinaded chicken
Fresh out of the garden Rosemary on the chicken.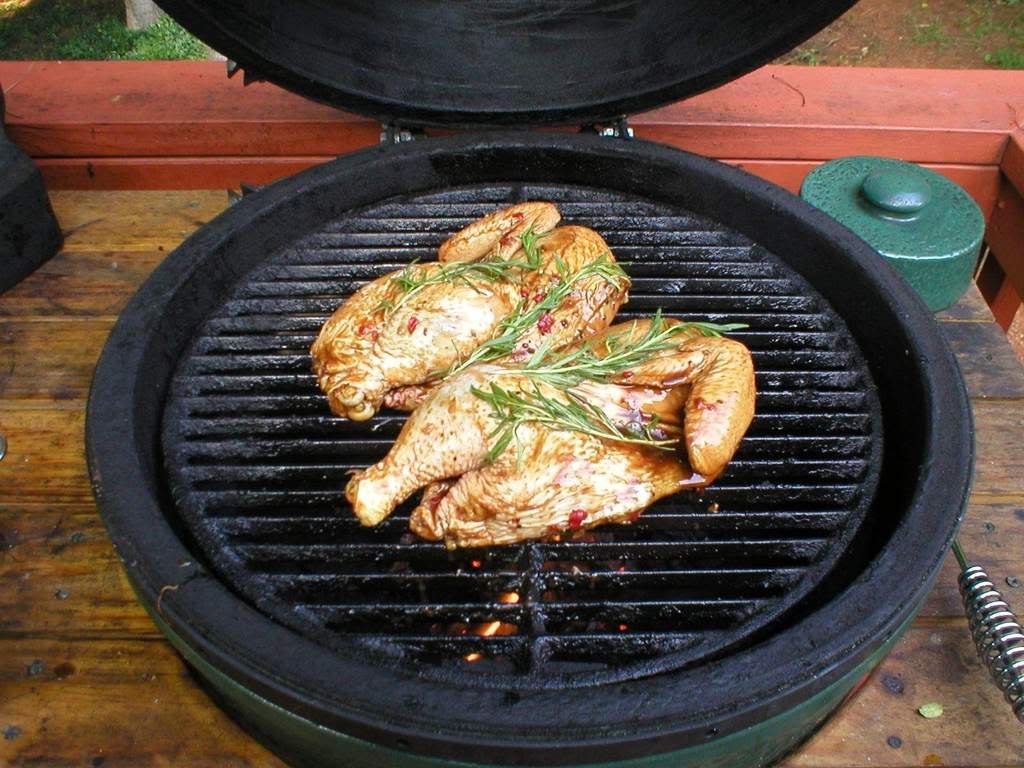 Ready to cook!
Twenty minutes into the cook.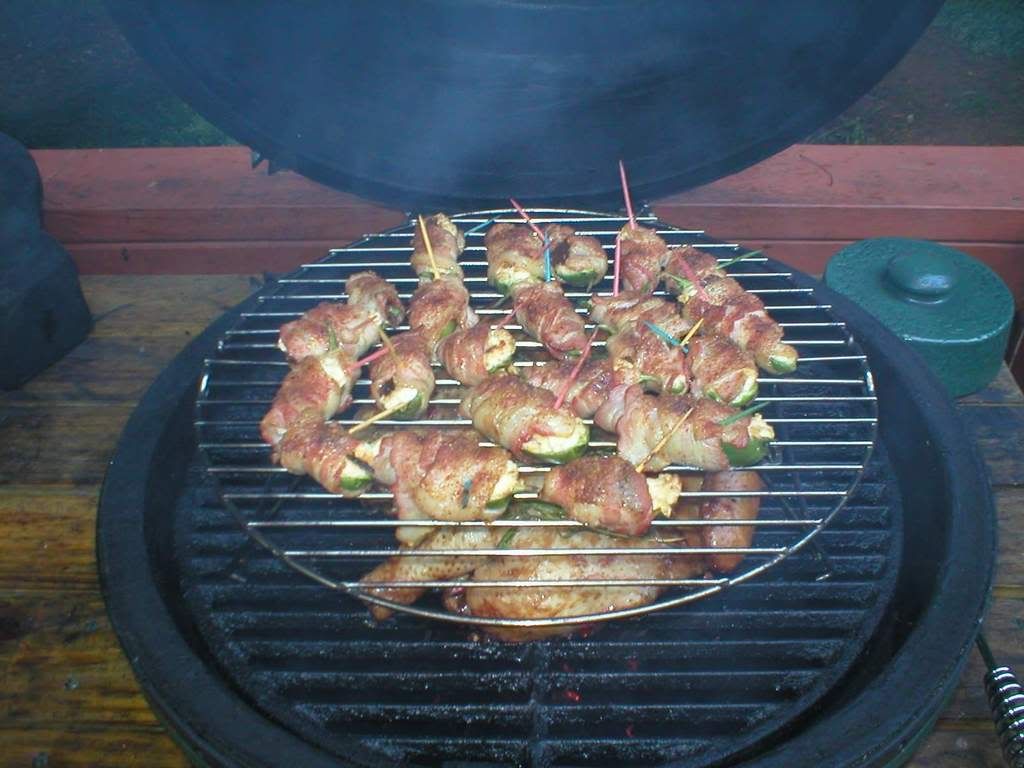 Forty minutes and the ABT's are done!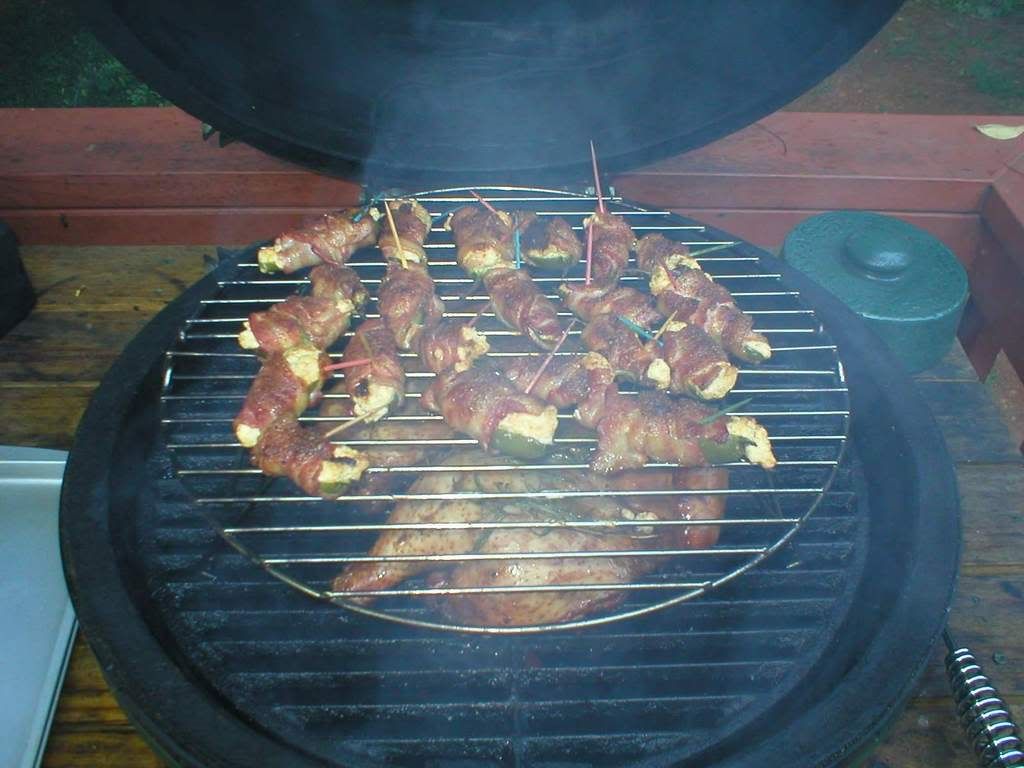 Oh... and yes the family LOVED them! Looks like these are a regular on the menu!