Morning All:
Started two butts last night at about 8:00pm. Total weight of the two was about 16.5#, however one was quite a bit smaller than the other.
Here they are right after I put them on. The smaller one got DP Red Eye Express and the large one got DP Shakin' the Tree.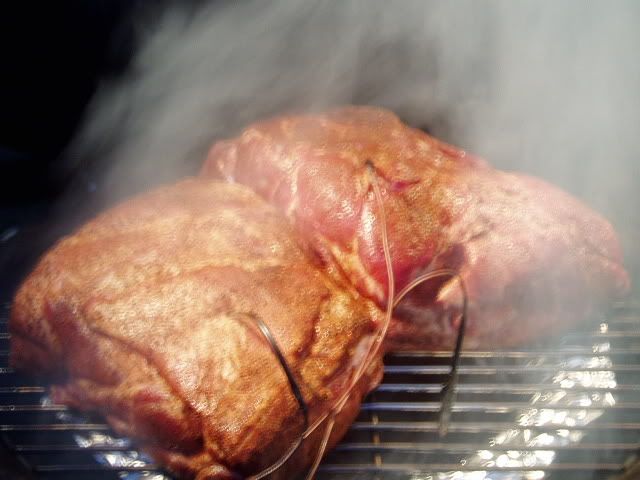 I had the BBQ Guru meat probe in the larger one and the Maverick ET73 meat probe in the small one, with the ET73 other probe in the thermo hole. Wasn't expecting rain last night, but always like to keep it covered just in case.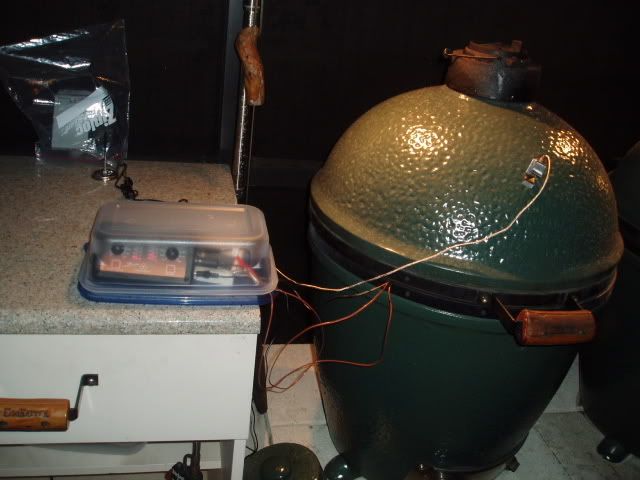 Here they are after about 2.5 hours (just before I went to bed).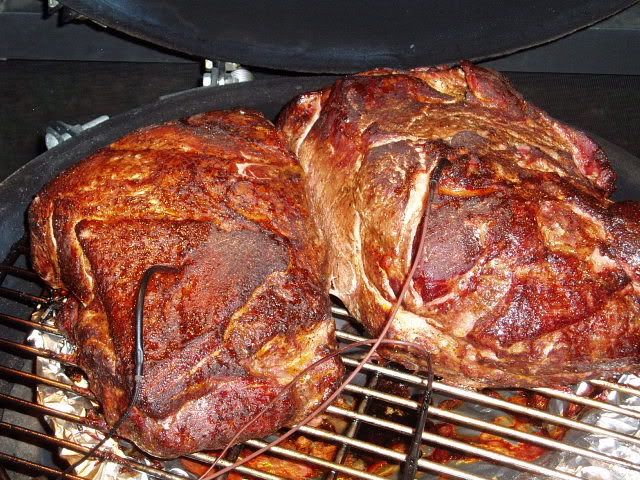 Got up this morning and checked the temps and the small one was at 195, let it ride until it reached 200 at about 8:00am. The large one was only to 185 by then. Just before taking off the small one.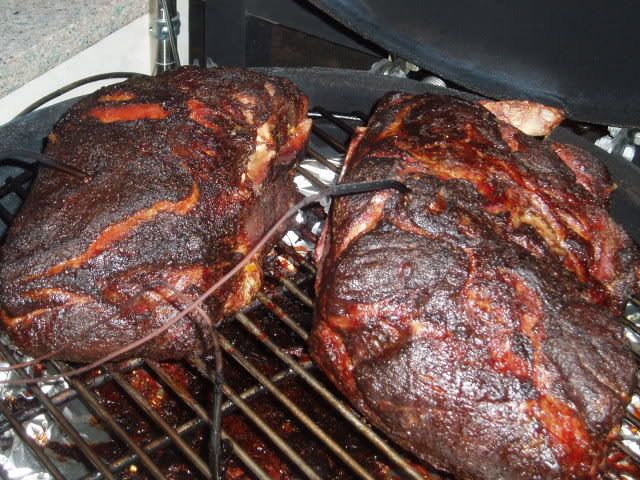 At about 10:00am the large one reached 199 to 201 every place I checked and the probes went in & out like a hot knife through butter, so off came the large one. It was difficult getting it off as it wanted to fall apart. Here is a close up of a piece that fell off and the bark.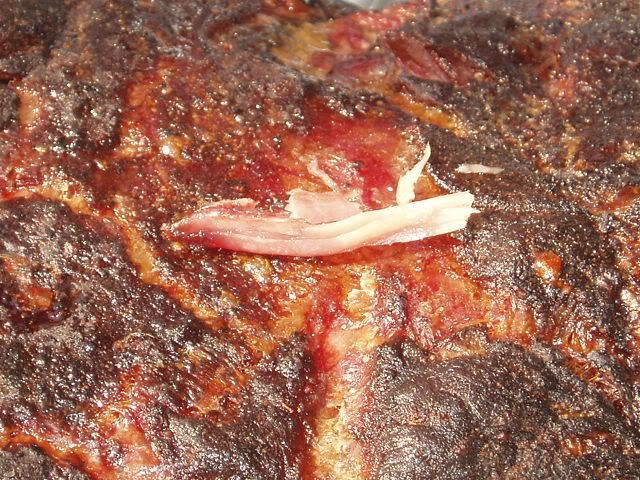 They are now wrapped in two layers of Aluminum foil and a towel resting in a small cooler for me to pull later today. The in-laws are coming in tonight so they will get to have some of "Jay's butt" again.