Put two 9 pound briskets, around 18 pounds total, on the egg this morning at 8:00 AM......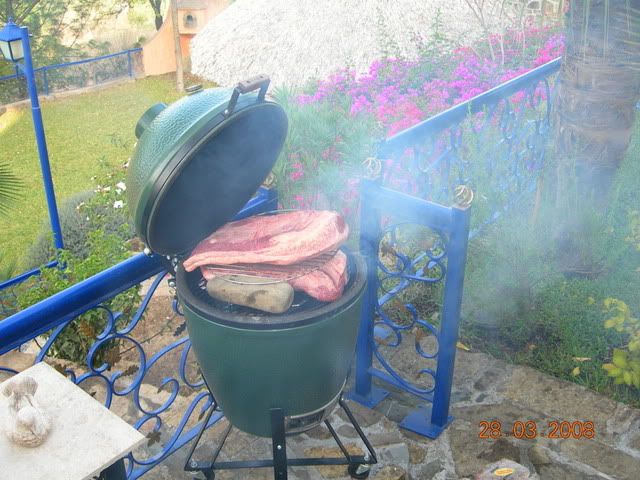 sorry about the stone age accesories.but apart from the plate setter you can´t get any in this part of the world....so I just have to make do with what I have plenty of...stones...... to add a second grate..... anyway, I´ve done many briskets before...but this is my first cook of two simultaneously.....and am worried with having them ready on time by about 10:00-11:00 PM, when I plan to have 10 very hungry couples waiting to eat.....dome has been at 230° since the beginning (about 6 hrs now) , and am wishing to attain an internal temp of 185°.190°......do you think I can make the time???? if not, would increasing temp to say 300°
accelerate the cook...any quality tenderness loss there???? or shal I come out with the heaviest steel armour to announce a delay .........