I fired up the small BGE to 500° to grill a flank steak from SRF, for a quick taco night. Lightly seasoned with salt, pepper, coriander and cumin.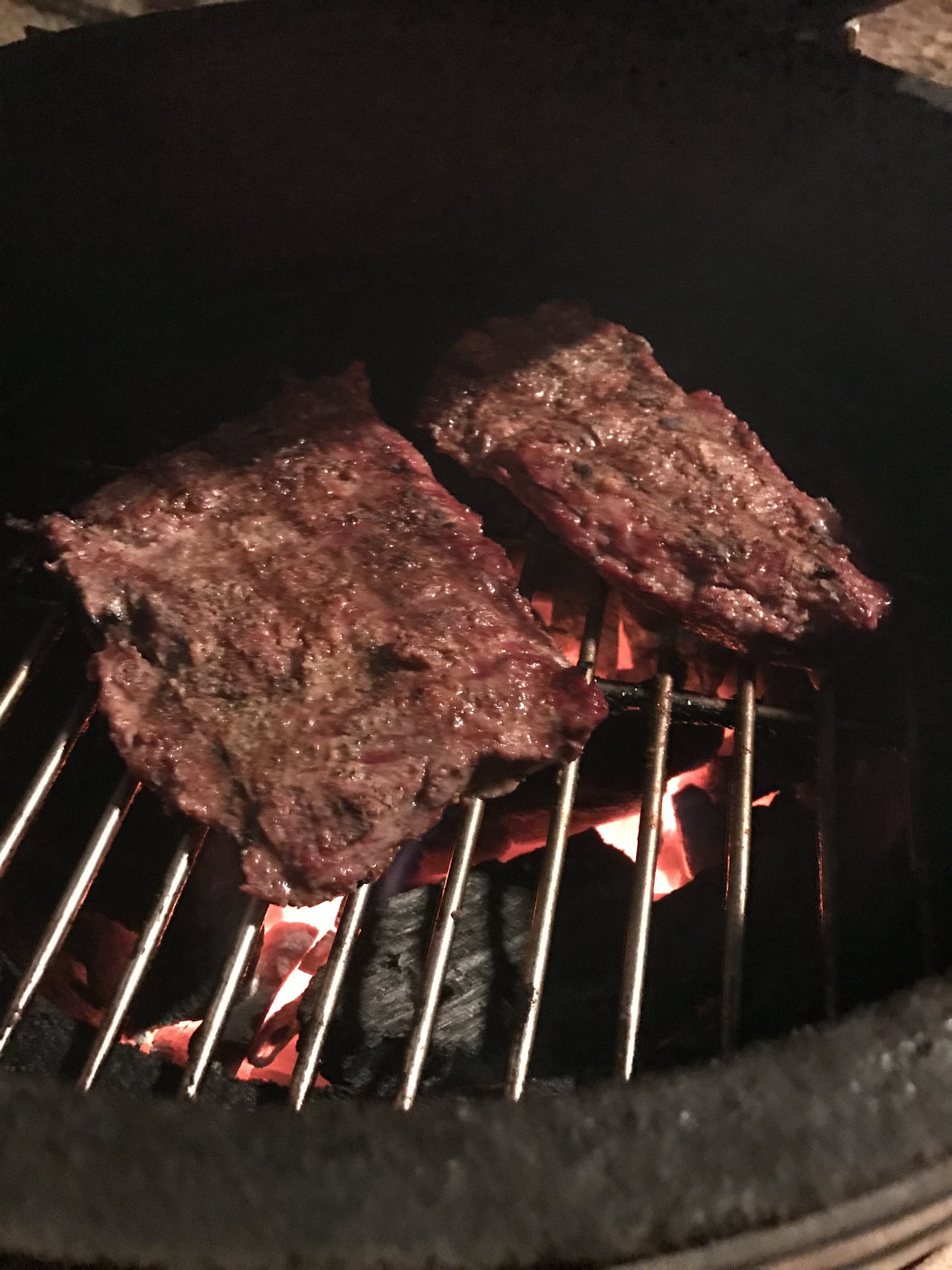 Chopped, topped with fresh, homemade (by SWMBO) salsa, crema Mexicana, avocado slices and Tapatio. Plated with lime wedges and Spanish rice!
Delicious...
Large BGE, Adjustable Rig, Small BGE, 2 BBQ Guru's, 18" WSM, Rockwood, Stage 3 Roush Mustang, beautiful 2 year old daughter and a hot wife...

Las Vegas, Nevada!