Hello from Atlanta! Newbie here. My family bought me a Large BGE for Father's day (yes, they really love me!) and I've done about five cooks. My best was this past weekend. I did two 7.5 lb bone-in pork butts and three racks of Baby Backs. I am now totally hooked on cooking on an egg! My family and neighbors were very complimentary on how delicious the pork was and I was amazed at how well it turned out. Eggspecially since this was the first time I've ever attempted to smoke butts or do ribs on any kind of grill/smoker. I learned a good bit on this cook and look forward to putting that knowledge to good use on future cooks. I had some help from a good friend in Nebraska - fellow Egghead posting as BOWHUNR, so a big shout-out to him for the help.
Well, here are some details. I started with a nice clean fire box: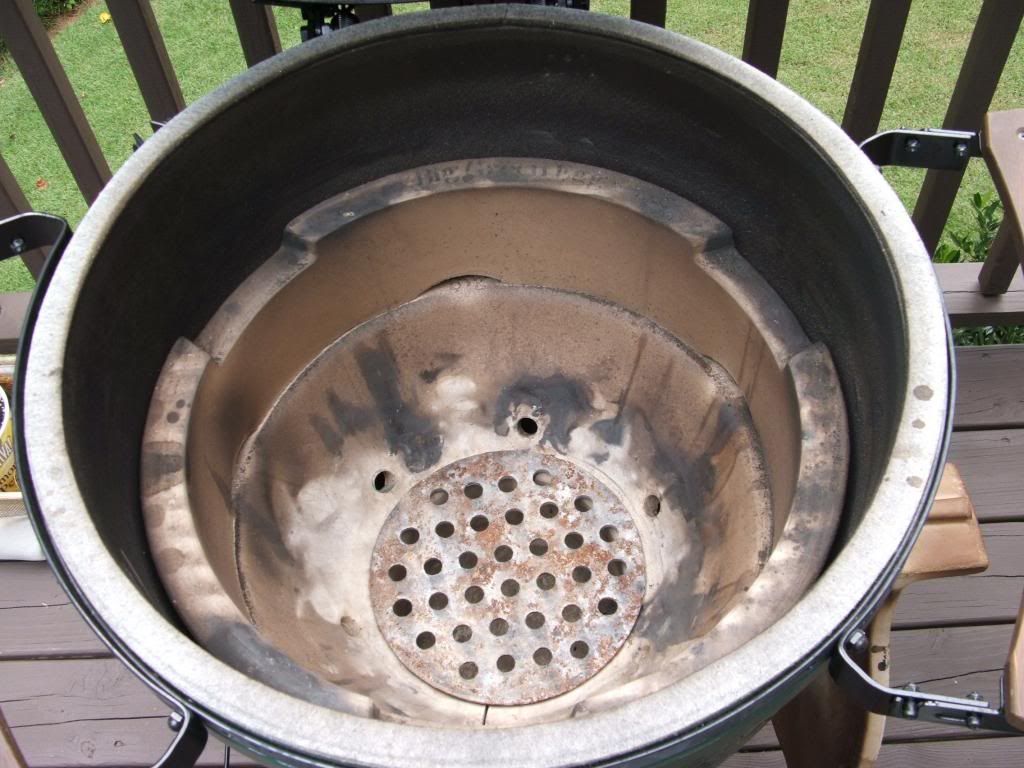 Then I laid a nice bed of lump mixed with Hickory chunks and Peach chips:
Looks Pretty Sweet Huh?
I had already prepped my meat using Car Wash Mike's Rib method and just did a dry rub of Dizzy Pig Dust on the butts:
Then I put them in the refrigerator to wait for the cook later Saturday night. In the meantime, my trusty assistant, Reagan, inspected the cook area for fire hazards.