I can't remember the last time I made pizza on the egg but today was a huge success. We forgot to buy sauce so we used taco sauce instead.
1000 grams 00 flour
650 grams water
10 grams of salt
1 pack yeast (8 grams)
Proofed the yeast in the water heated @ 100F for 10 minutes. Mixed everything in the kitchen aid for 2 minutes. Let it rest for 10 minutes. Mixed again for 5 minutes and reduced speed for 2 more minutes. Placed the dough in an oiled bowl covered with a damp dish towel in the oven @ proof setting.
Split the dough in half.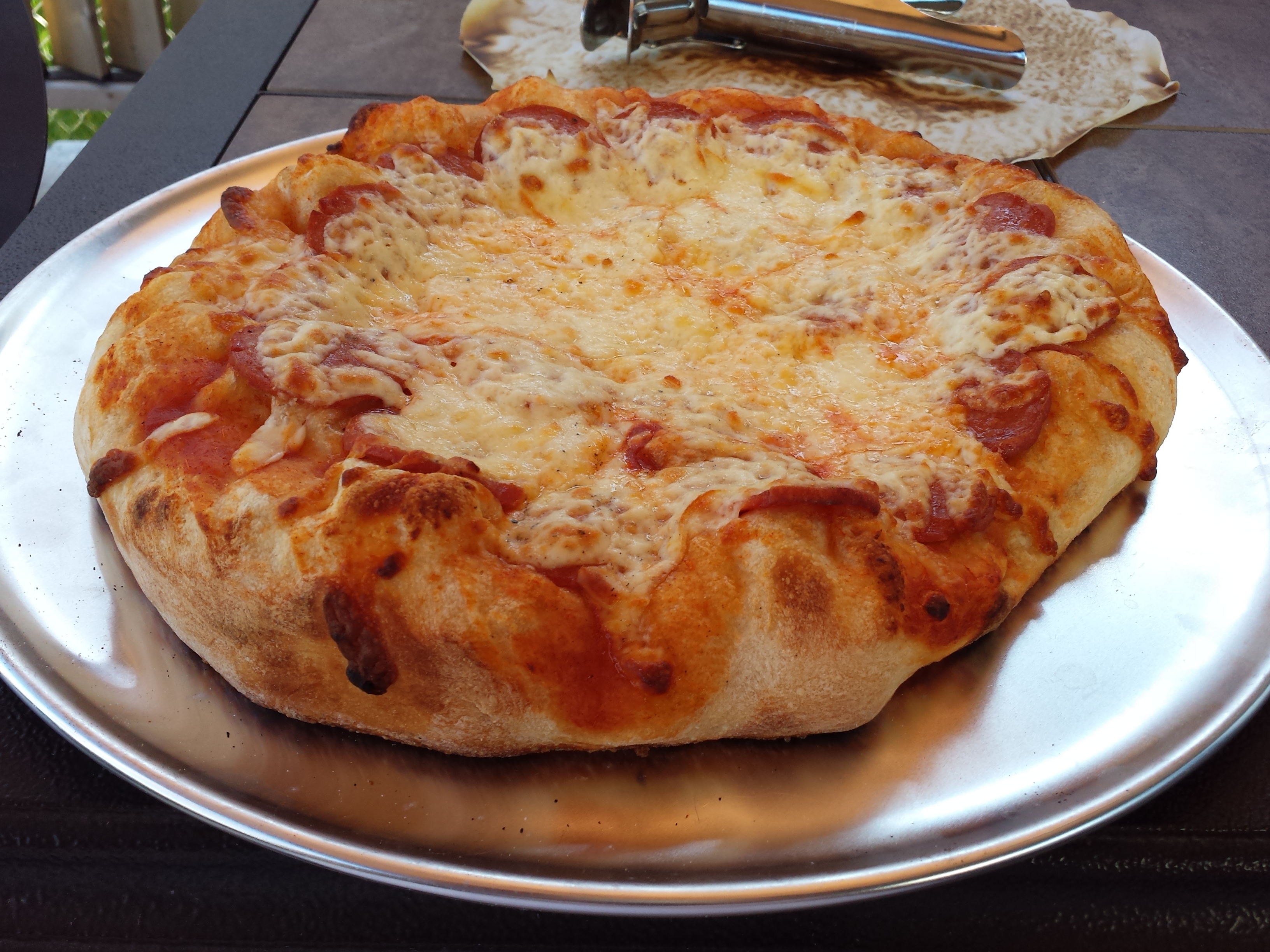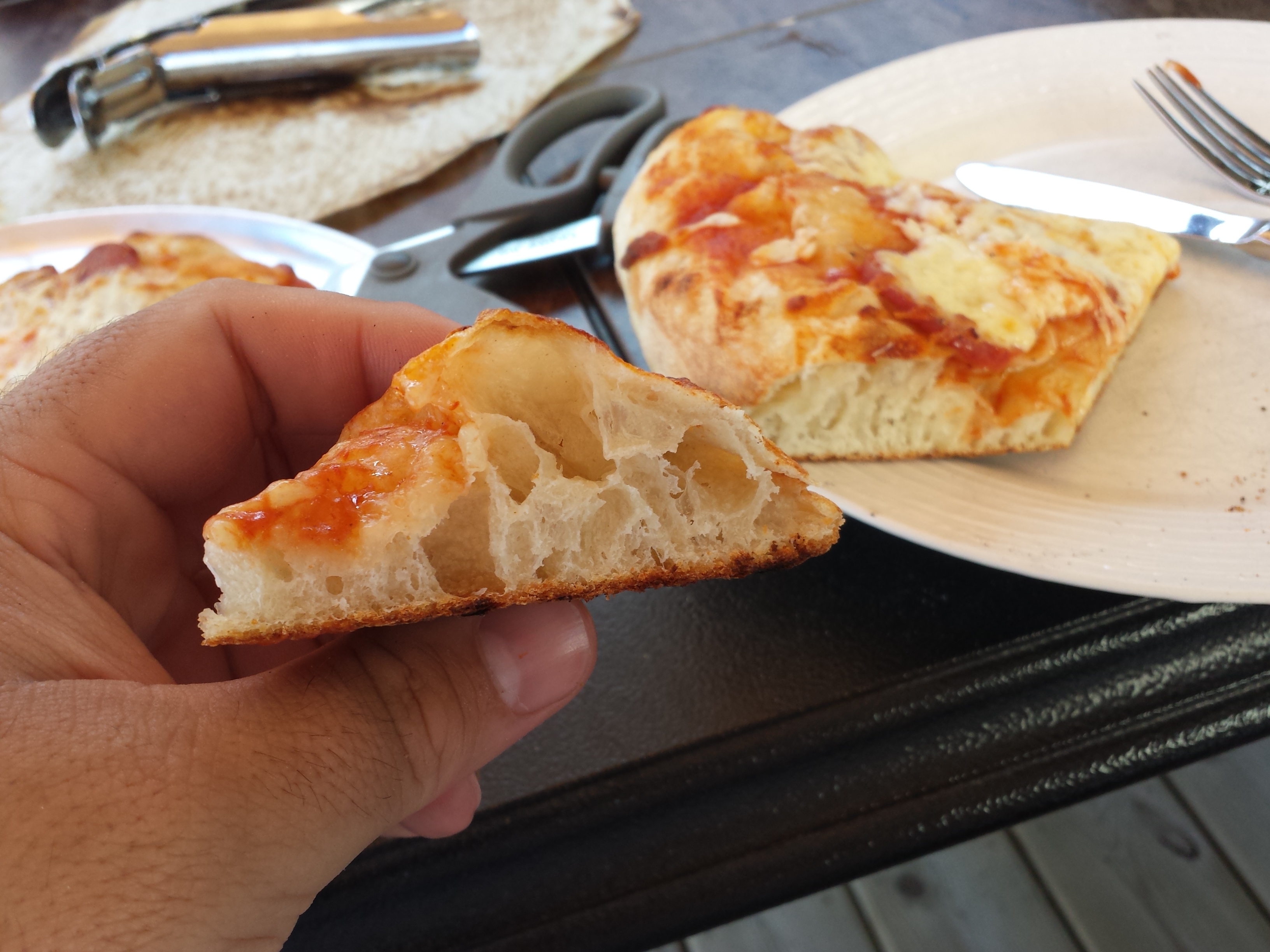 ____________________
Entrepreneurs are simply those who understand that there is little difference between obstacle and opportunity and are able to turn both to their advantage. •Niccolo Machiavelli