I posted about an XL that I was picking up last week:
http://eggheadforum.com/discussion/1154280/older-xl
I drove up to Wyoming and picked it up on Tuesday, I did not realize how big this thing really is: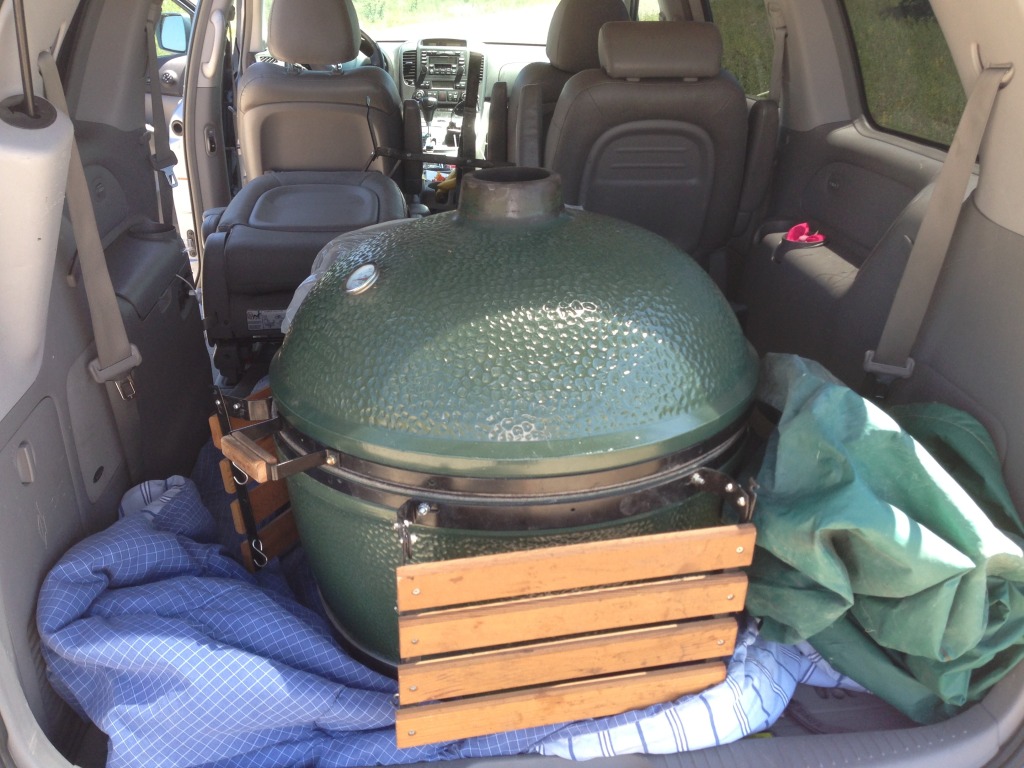 When I asked why he was selling it, he mentioned it was hard to get it hot, first burn didn't seem to have that issue, this is about 10 minutes after the weed burner did its magic:
Unfortunately, to negotiate this pick up with the wife, I am selling my weber performer, and my small egg. I am ok with losing the small, but the performer was harder. I think this is worth it
. I also need to build a table. I am going to put it in a table with the Large and Medium. I am going to put the medium egg in the middle (my fav), with the L and XL on either side. Anyone put three eggs in a table? I checked out the naked whiz site but didn't see many examples.
I think I am done now, no more grills for a while.
John - SLC, UT
2 XLs, Medium, MM, and Mini