I gotta say I am pretty impressed with a bunch of cooks on here from this weekend. I don't usually have the time to check out the forum on the weekend, but I did this weekend and y'all were putting out some great food. We didn't do anything fancy or that impressive as Mrs. G was working all weekend at the Dallas Market Show, but we did fire up the Egg for some burgers last night.
Not many more days when we are going to be able to sit on the patio and enjoy a cold beverage. Thankfully we have a huge tree that provides a ton of shade. Here's my ugly mug.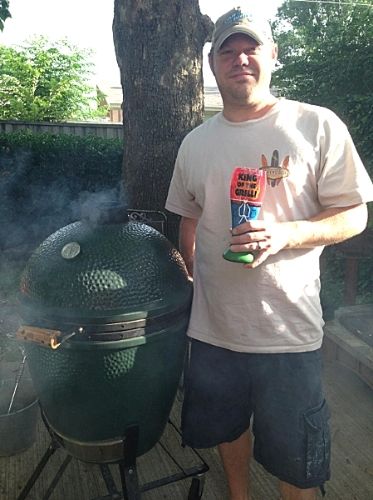 Why not cook the bacon on the Egg?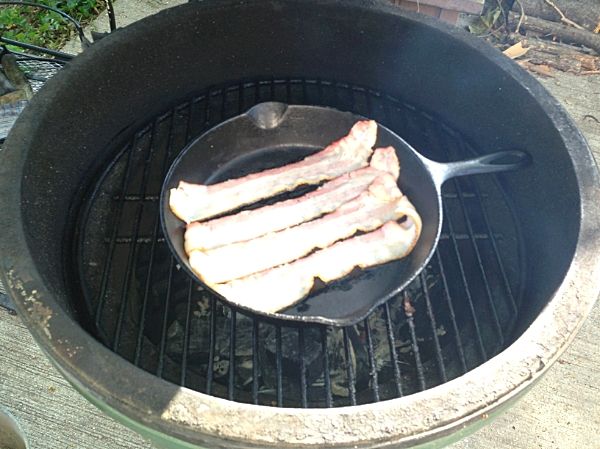 Simple burgers, nothing fancy. Not even that great a picture, to tell you the truth, but tasty none the less.
Got to thinking last night and so I have a question about lettuce on your burgers. Do you prefer whole lettuce leaves, or do you like to shred them up, or does it even matter to you. When we do burgers, if I'm prepping the veggies, I tend to shred the lettuce up pretty small, when Mrs. G does them, she leaves the whole (pun intended). Just wondering what others preferences are or if you even care.
Rowlett, Texas
Griffin's Grub or you can find me on Facebook
The Supreme Potentate, Sovereign Commander and Sultan of Wings