Saw a recipe called a meatzza and fulfilling Murphy's first law of lost recipes, I could not find it. So i did the next best thing...improvise.
Fired up the mini and grilled yellow squash, onion and Anaheim pepper.
Seasoned the grass feed hamburger meat and pressed out to form a "crust". Placed on a foil lined pizza screen and then on the mini.
Browned on 1 side then flipped (that was a feat) and placed on the CI comal.
Added the refried beans (leftovers from last nites pot)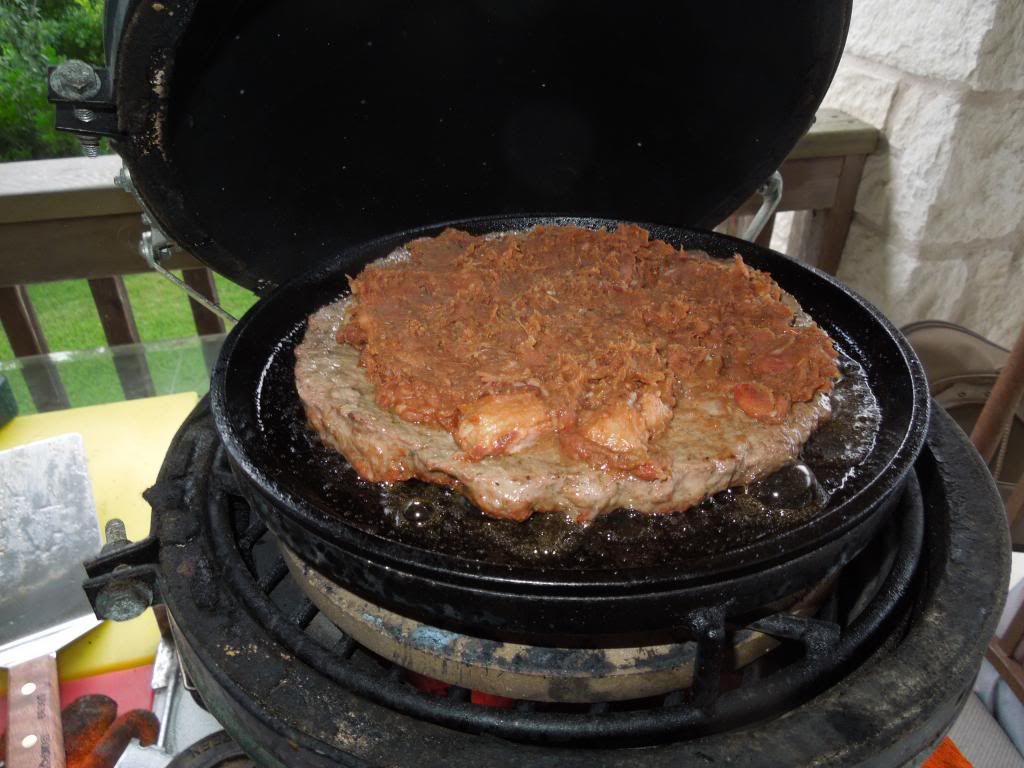 Added the veggies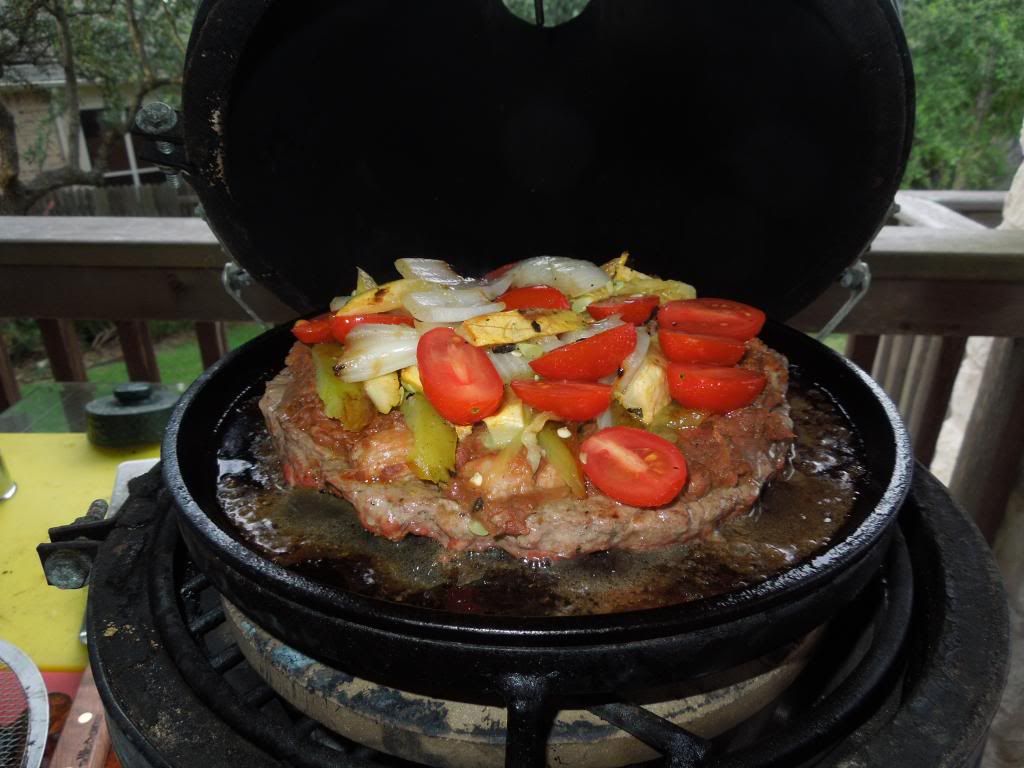 The cheese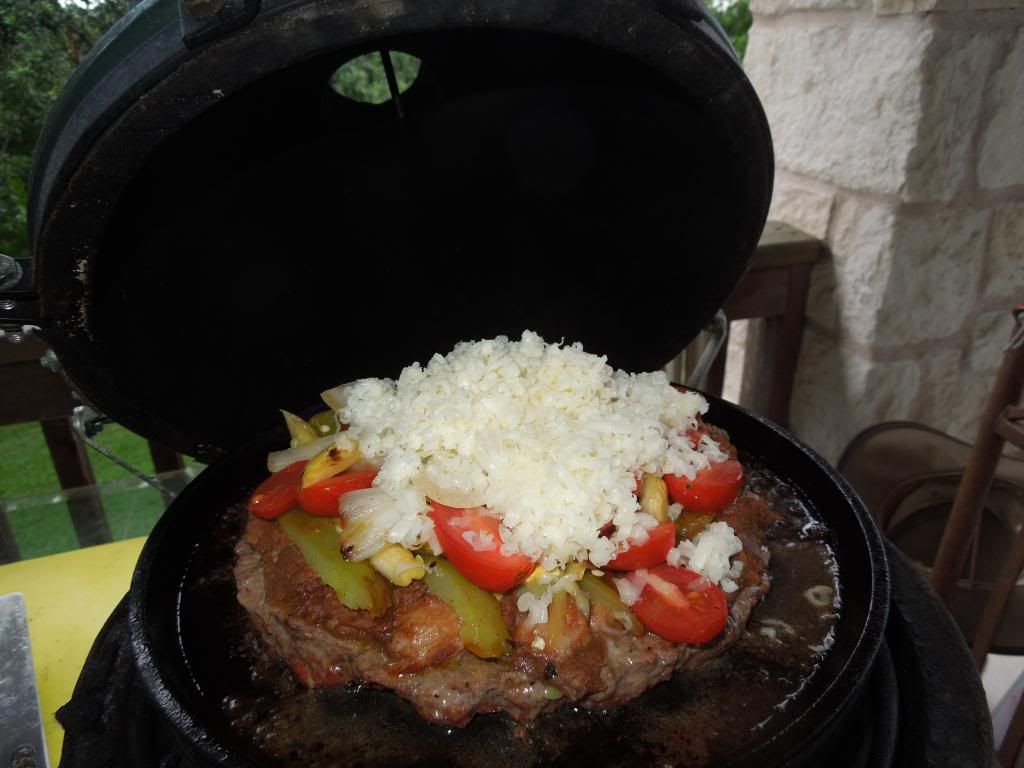 To the table