Such a nice weekend here in Texas, more so Saturday than Sunday, but still nice. Had to work this weekend, but only half days so I still got to enjoy it.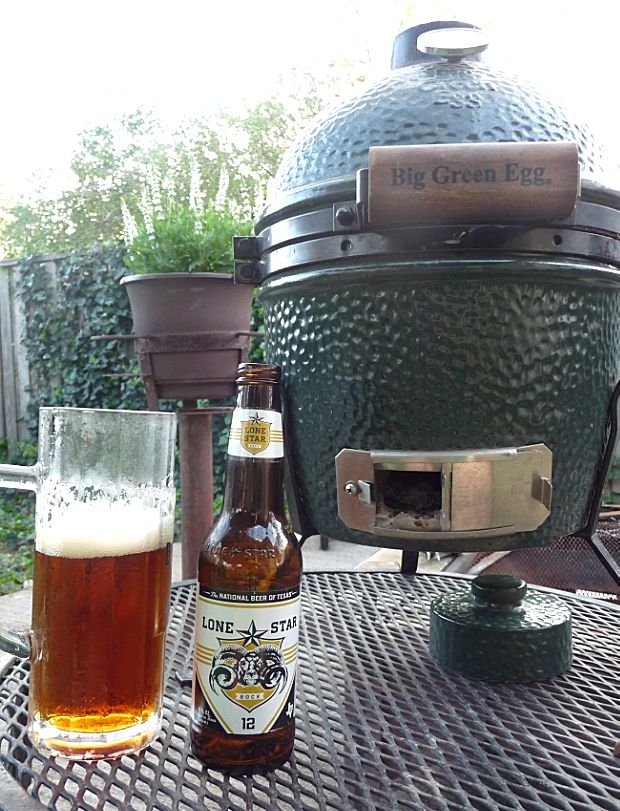 Saturday night it was gras fed steaks, four cheese stuffed mushrooms and a salad. Trying to be healthier. Doc says to eat grass fed for a bunch of reasons. I wasn't impressed. But the mushrooms were amazing. Somehow no pics of the steaks on the grill, but look at those 'shrooms.
You know you want to try one. Some proof there was some steak involved. And a salad. And some Lone Star Bock.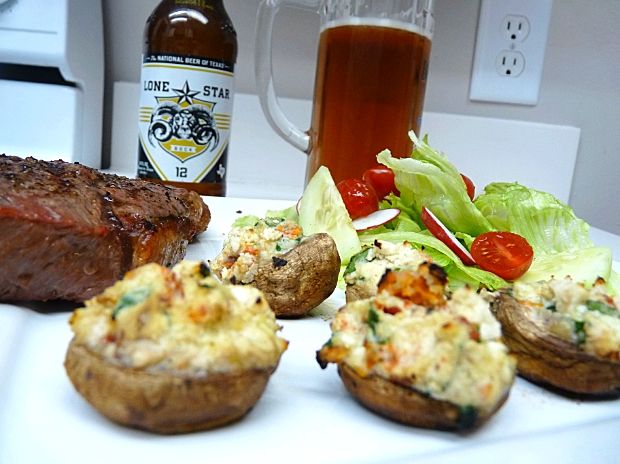 Sunday wasn't as nice out. Wind started blowing bringing a bit of chill to the air, but not to bad. Still had on flip flops and a t-shirt.
We wanted to do chicken legs. Store was out. So whole chicken. Chicken was frozen. Finally settled on chicken breasts. Not my favorite.
Somehow some jalapeno cheese venison sausage found its way on the grill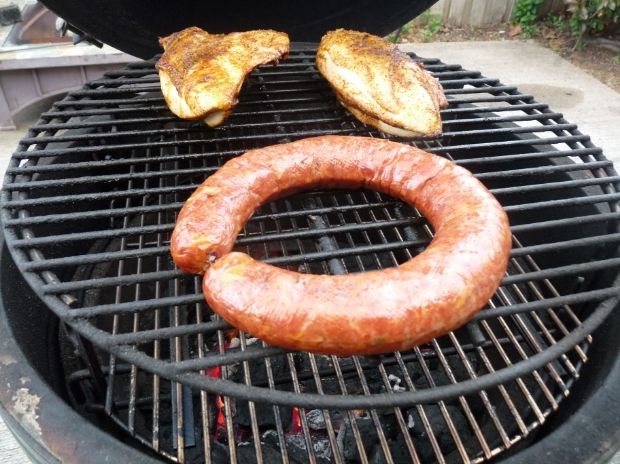 And some more four-cheese stuffed mushrooms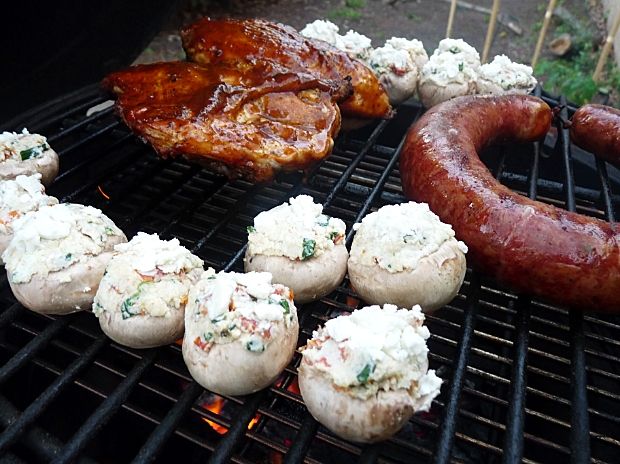 This alternate style of eating ain't so hard. Not until I get on here Monday morning and see things like @cortguitarman deep dish pizza. I can do it. Be strong. Hope everybody else had a good weekend.
Rowlett, Texas
Griffin's Grub or you can find me on Facebook
The Supreme Potentate, Sovereign Commander and Sultan of Wings