I thought I would expand out on my potato idea. I got a sirloin, cut it up and did the same thing as earlier this week. Here is that thread
http://eggheadforum.com/discussion/comment/1272588#Comment_1272588
I cooked the potatoes for about 10 minutes as I didn't want the steak to be on the grill as long. I also dusted the pieces of meat.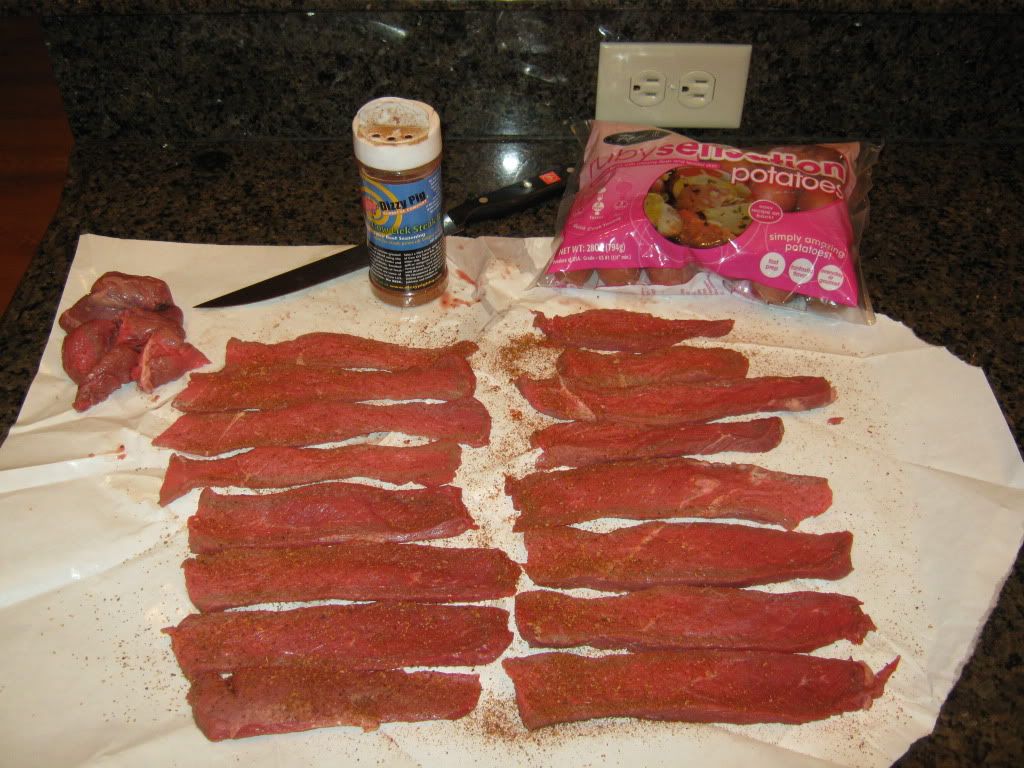 Here they are wrapped and ready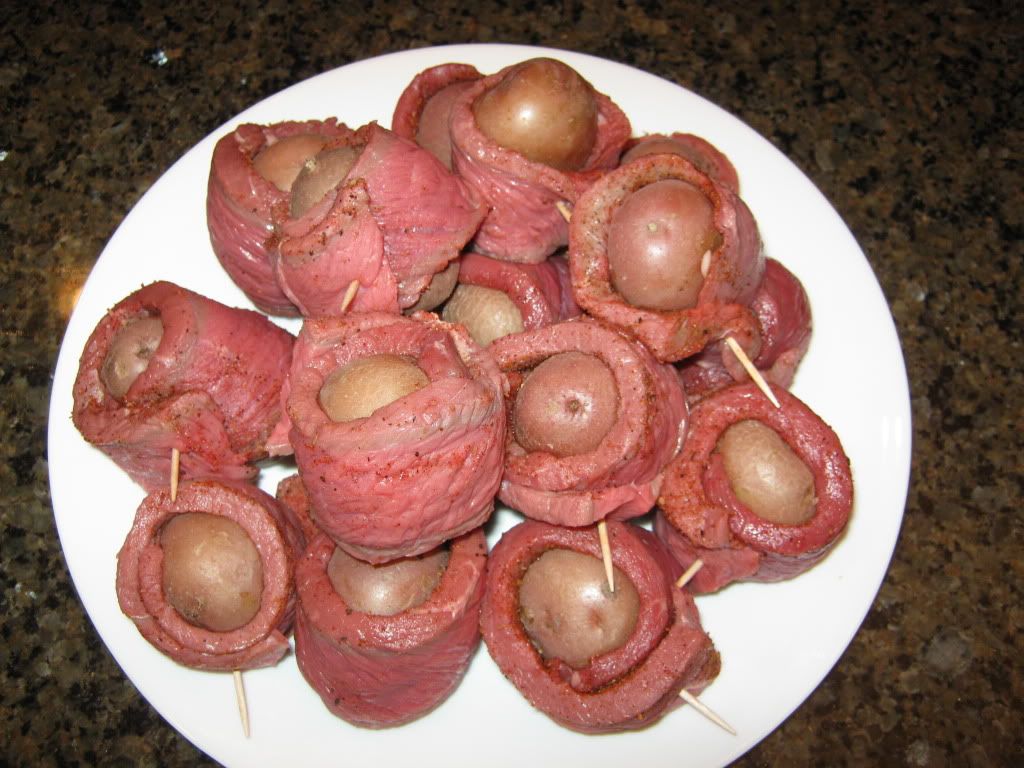 On the grill in-direct at 325°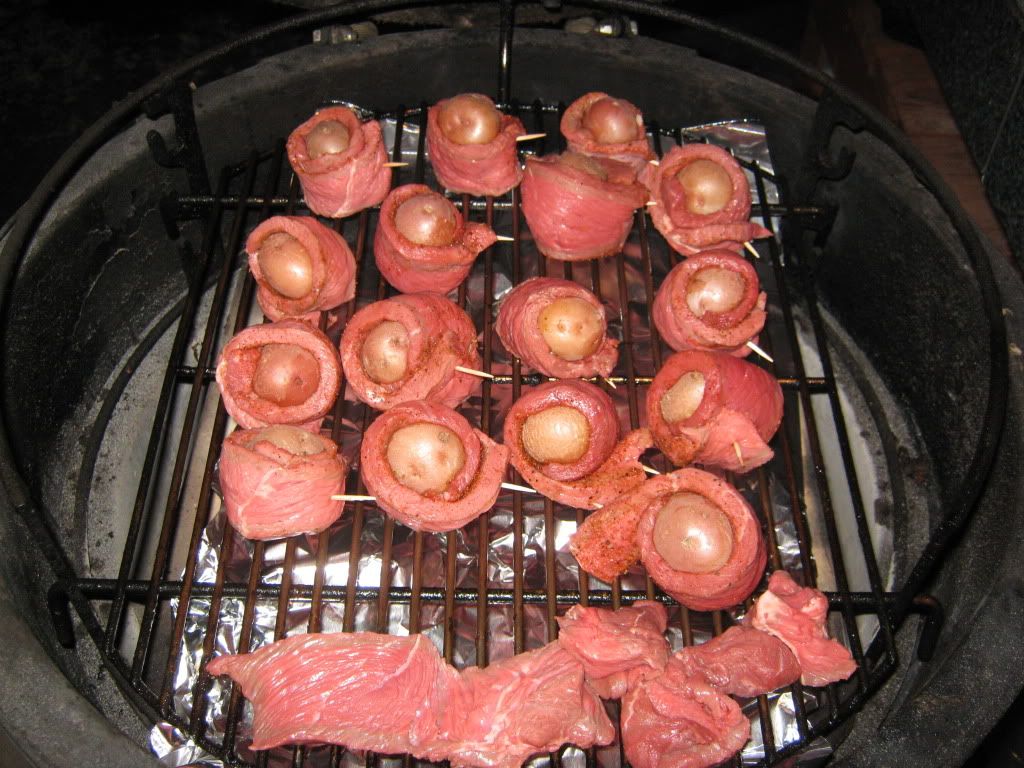 I turned them after 30 minutes. I figured they would be done but they were at 120° so I left them on another 30 minutes. Thermopen said 145° - 150°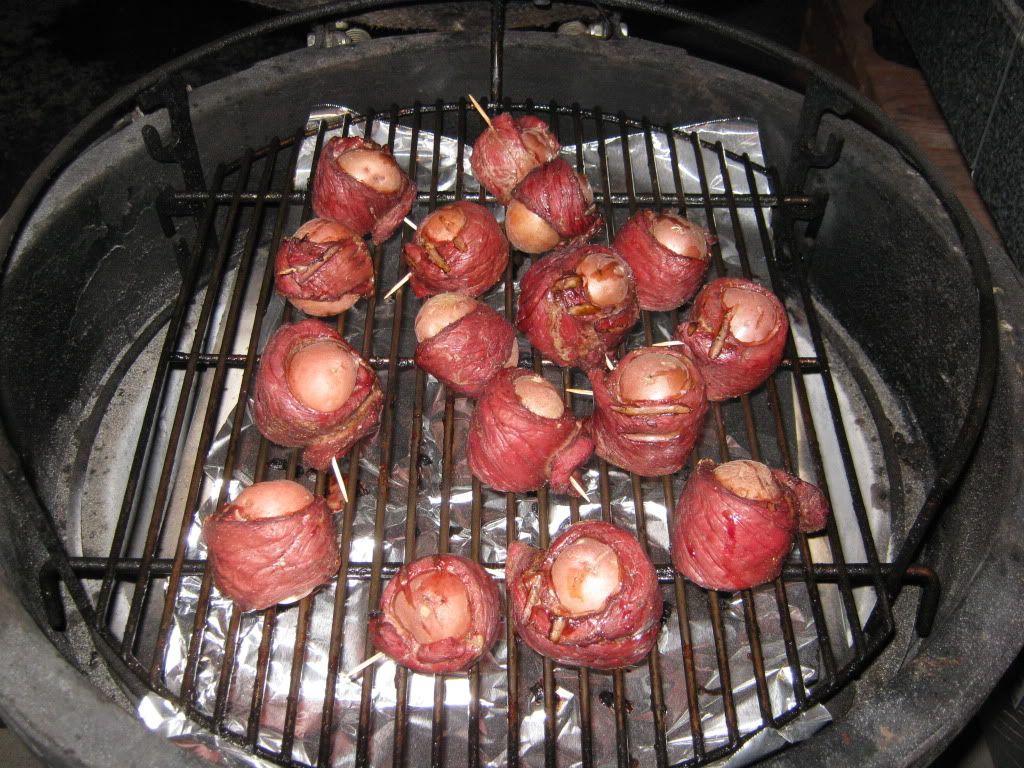 And all done. Next time I will cook the potatoes till they are about 140°, wrap with meat and should be a much quicker cook. When I did the bacon ones, I used raw potatoes and 1 hour they were good. This one I used partially cooked potatoes and after an hour, the potato wasn't done. I also will do thicker cut meat or cut the potatoes in half. Maybe I'll cook up some potato wedges and wrap those???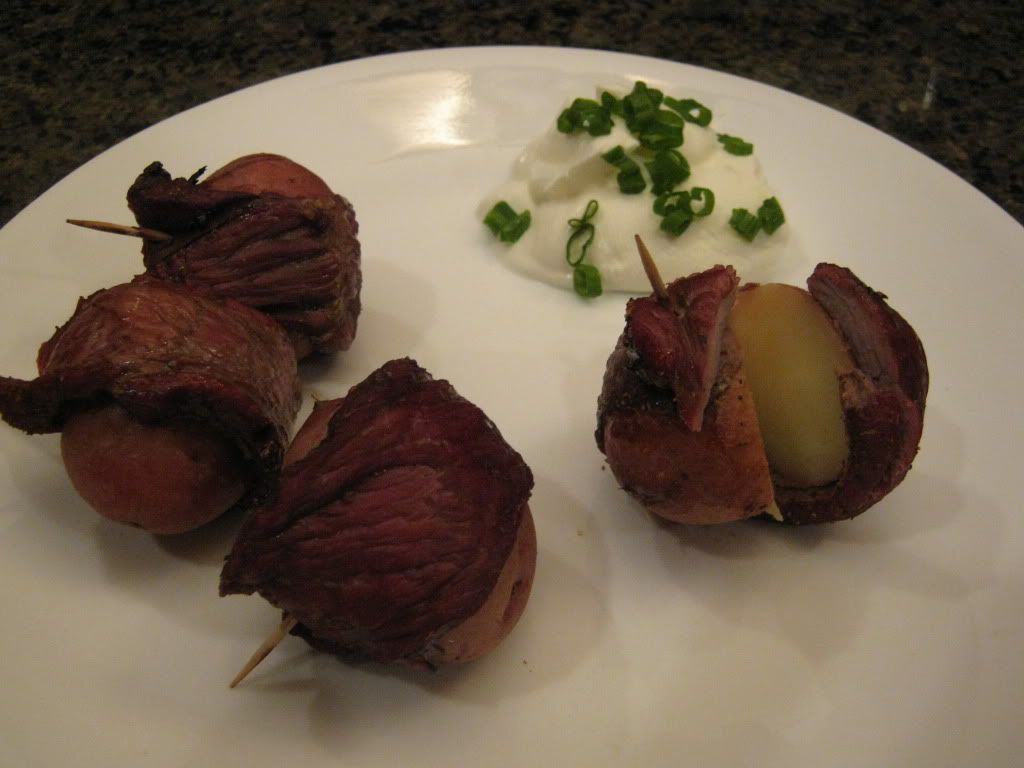 Big Lake, Minnesota
2X Large BGE, 1 Mini Max, Stokers, Adjustable Rig