Here is the unassembled Large Nest Handler NHL-1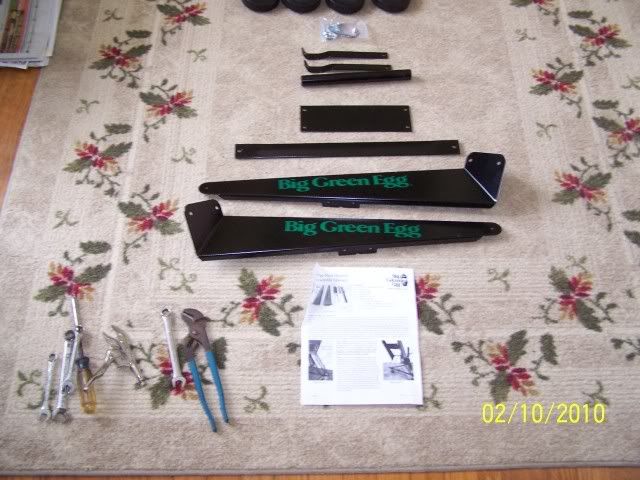 Here is the unassembled Large Nest ENL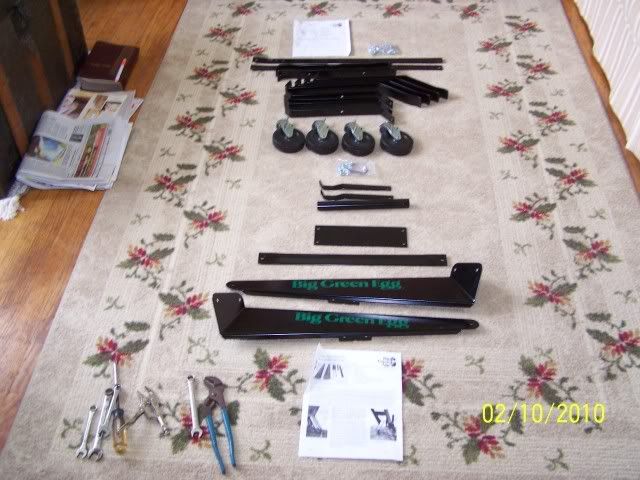 How to assemble the new style large nest with the four inch caster wheels ENL 06-01-09.
First make up these two sections using the given hardware and hand tighten loosely.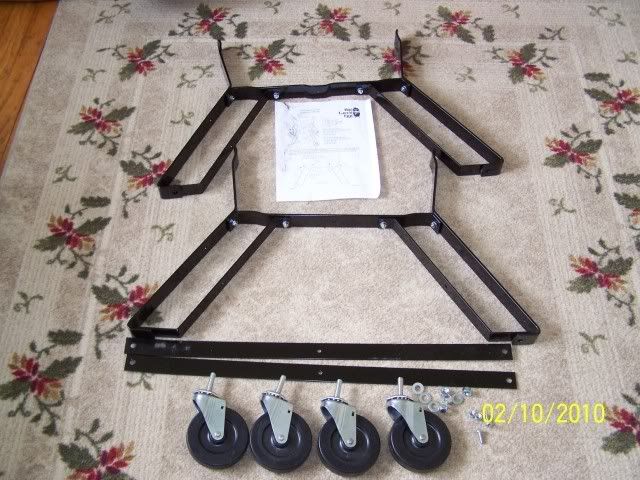 Next chris cross the two together upside down and bolt together. Then add the bottom braces and add the handler foot brace and tighten by hand.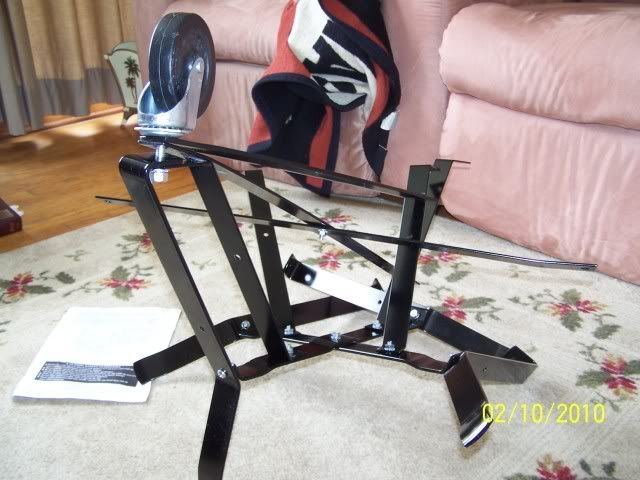 Continue until fully assembled loosely.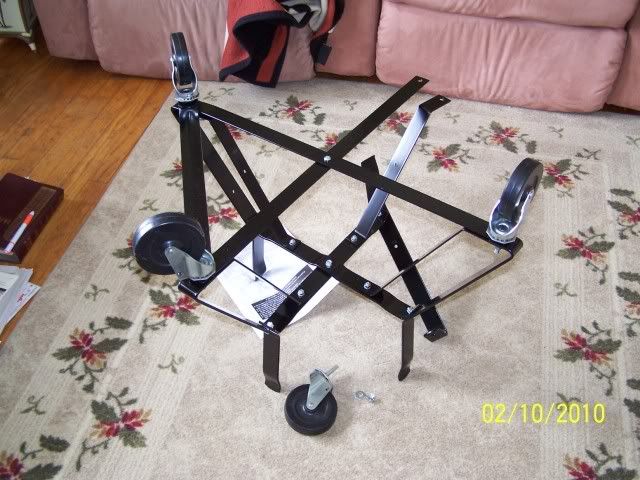 Next take your channel locks and 9/16 wrench and tighten all four caster wheels.
Next using your Philips screwdriver and a 7/16 wrench tighten the rest of the hardware.
Now that the nest is assembled you can start on the nest handler. Here you have to remove one screw and nut to install each side brace and tighten each side with the philips screwdriver and the 7/16 wrench.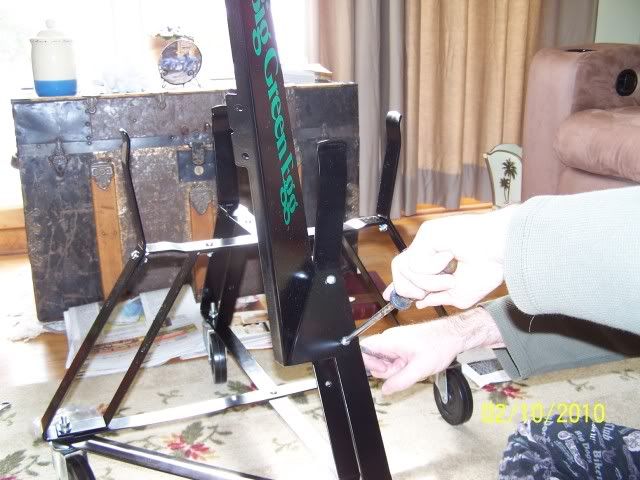 Here install the handle brace and tighten all four screws.
Here assemble the Handle tube and egg braces finger tight until the egg is put in the nest.
I did not get a wire mesh door with the egg I recently purchased and I removed the dome and everything inside to set the egg in the new nest.
Here I installed the wire mesh door in the bottom vent. After I put it on behind the other door I could not slide them open or closed so I had to work on the door frame so two doors could slide open and closed. I used a screw driver. Now it works perfect.
I made this shelf for the nest so when I pull ash out of the egg it won't go everywhere. I plan to get the ash pan that goes with the egg.
I made this from a piece of 3/16 steel in the garage and a cut wheel and drill and grinder and a can of black paint. I went to the hardware store and got three stainless steel pan bolts to replace the other three. The egg don't even sit on the bolt heads.
After setting the egg in the nest I could attach the two handle braces to the lower band stud on each side. Then I tightened everything up real tight.
Here I but my tape up to the lower band. I looks like a little over 7 inches.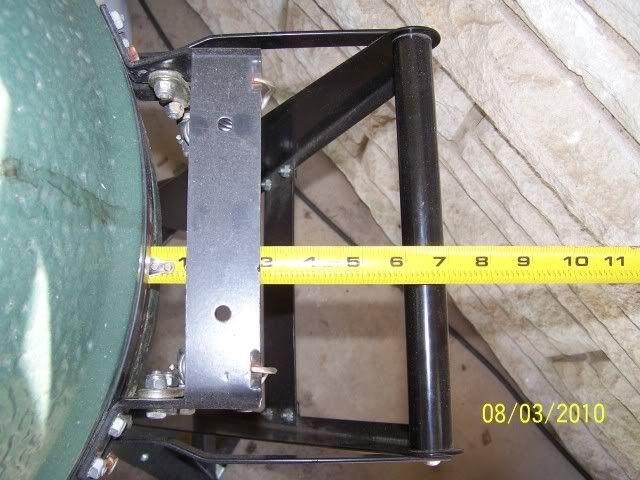 Hooked on through it about 10 1/4 inches.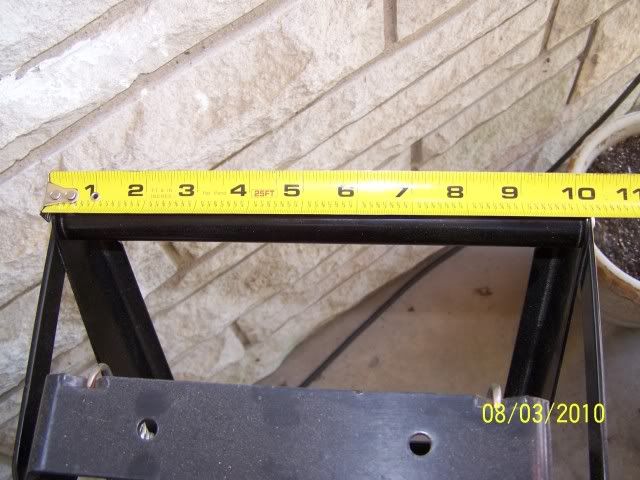 Now I simply put everything in place. I hope I like my steel shelf on the nest because it was a last min idea.