Decided to use bread flour this time since we had it on hand, normally we use AP Flour and it seems to work fine but what the heck, can't hurt. Dough: 2 - 3 Cups Flour 1/4 Tsp Salt 1 Pkg Rapid Rise Yeast 1 cup 120 to 130 degree water 2 TBSP Olive Oil Mix 1-1/2 Cups Flour with salt, yeast, oil and water and blend for a minute on low. Then scrape bowl and mix on high for several more minutes slowly adding flour until a ball forms. If you want thin crust use immediatley but if you want thick crust let it sit for 45 minutes or so. Meanwhile the egg indirect on the top of the A/R at about 500 Degrees for about an hour to make sure all the ceramic is heated through. Tested the stone with IR gage and it read 510 degree so the pepperoni, black olive and onion went on first since it was for the oldest boy minus the onion on his half. But first this is why you always burp the egg.
No Flash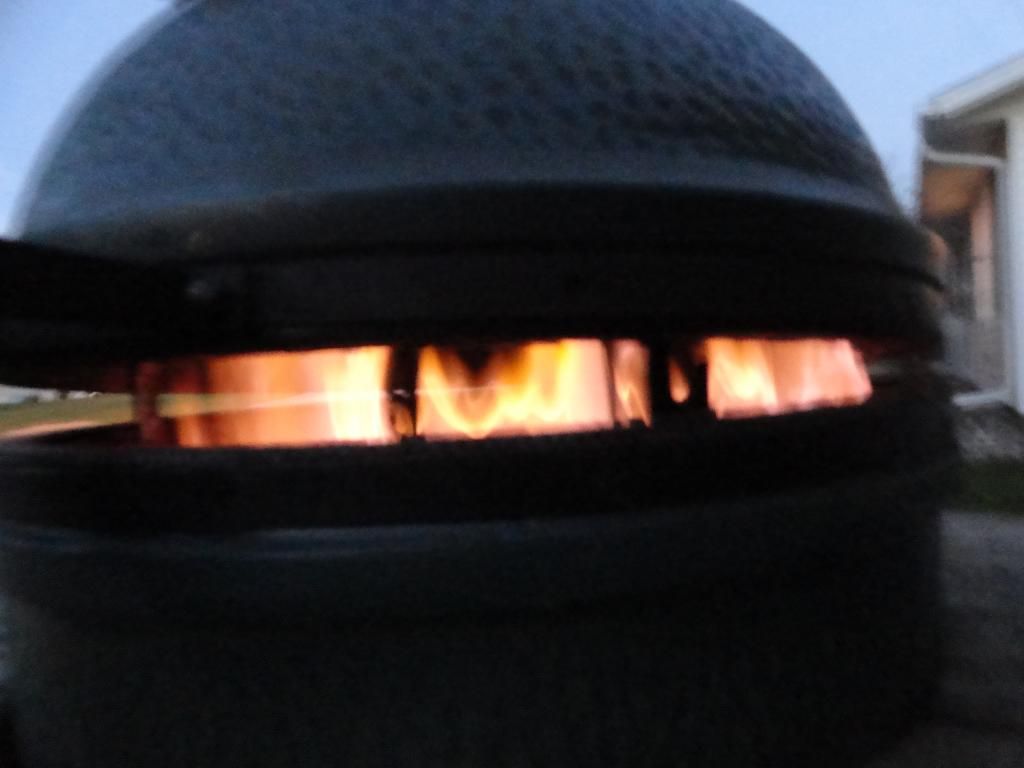 Ok so now here is the PBOO pizza
On the Egg about done
Inside Pic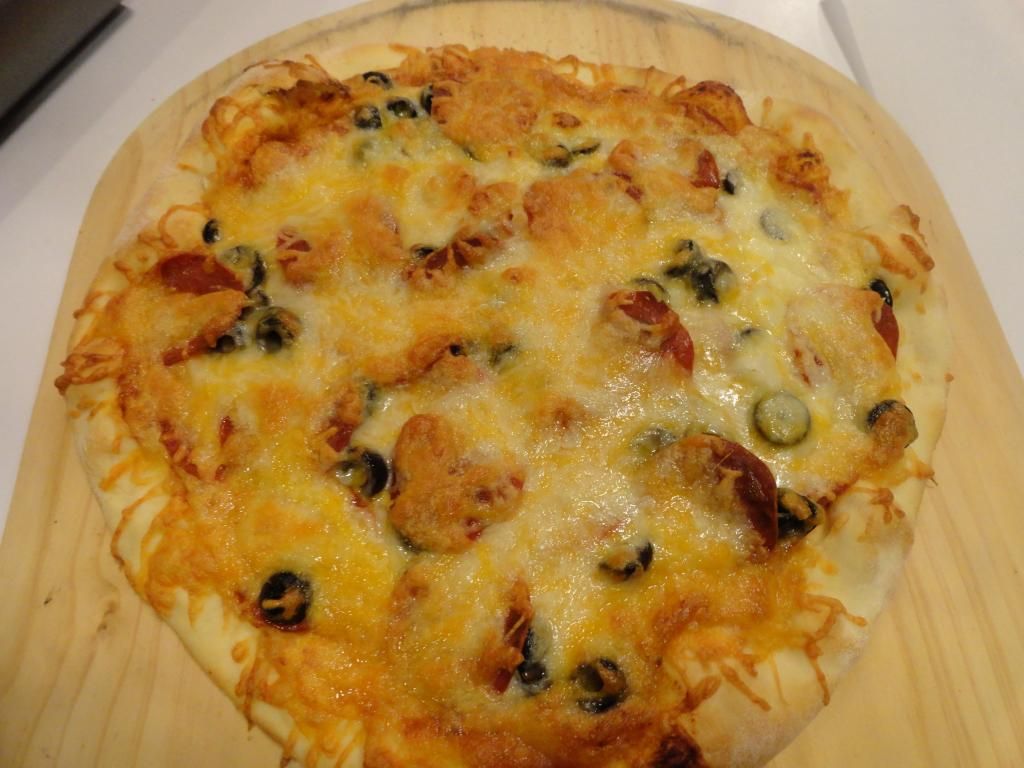 Crust
Next up was leftover bbq spatchcock chicken pizza. Sauce was Blackberry Blaze BBQ Sauce with chicken, onion and cheese.
About Done
Inside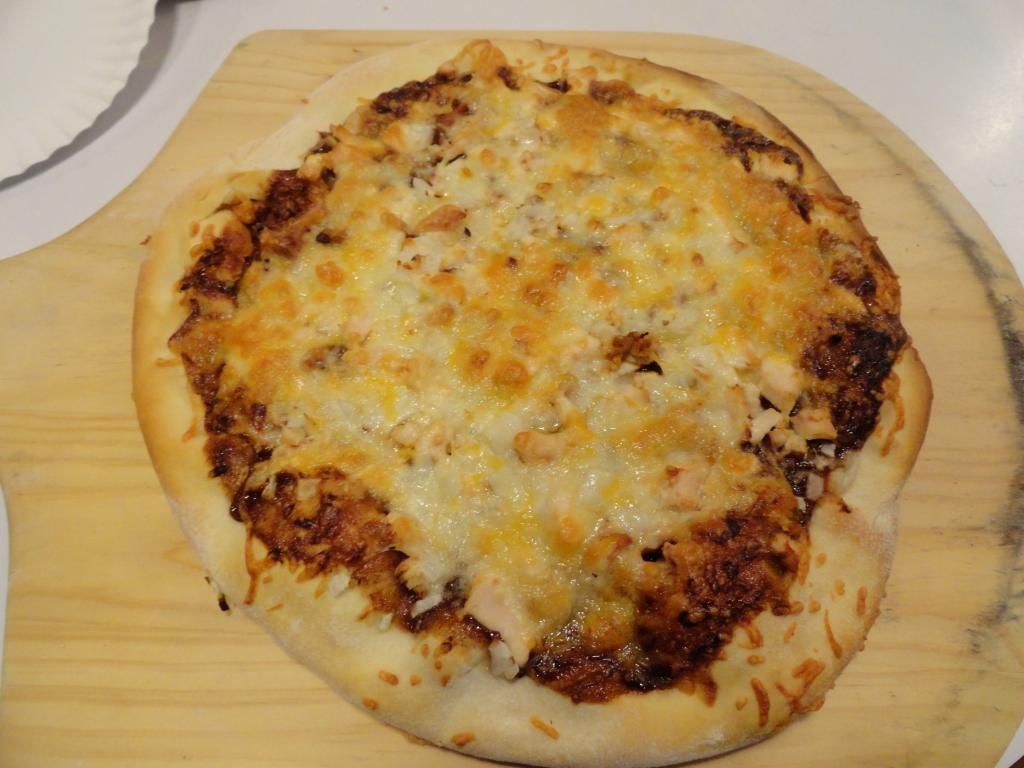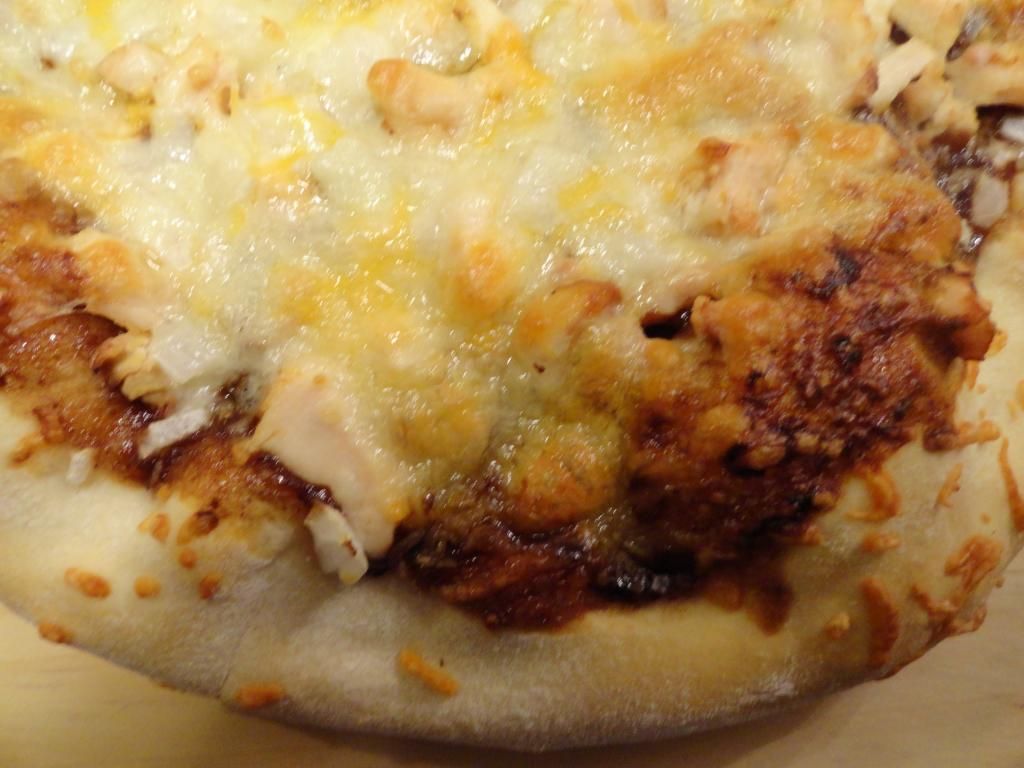 Crust 2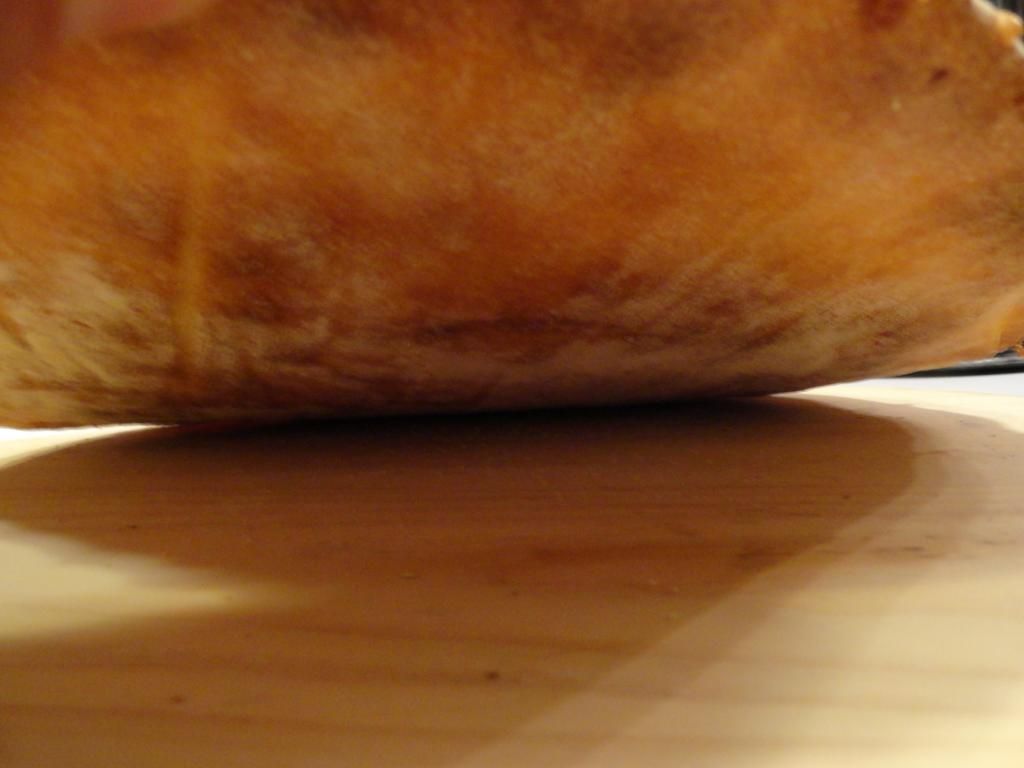 Pretty amazing but after the first pizza cooked for 15 minutes, the stone had cooled of to 445 degrees. Let it sit for a bit and waited til it came back up to 500 ,which was probably around another 15 minutes. The bread flour was a huge improvement in the crust. It was light, crispy yet chewy and just a much better all around flavor.
NW IA
2 LBGE, 1 SBGE, 22.5 WSM, 1 Smokey Joe