Just a simple weeknight dinner. Spatchcock chicken dusted with a chicken mix by Myron Mixon cookbook. Its got a little bit of everything. Pulled the skin back from the breast in order to season the naked breast since I dont normally eat chicken skin.
Put on the top rung of the A/R at 400 degrees direct with some Jack Daniels smoking chips.
Cooked 1 hour and the breast was 159 and thigh was 190 so I pulled it and took it inside to let it rest for a few minutes. The jack chips were a wonderful addition. I will never mess with a beer in the rear again as this is just as good and not near as messy.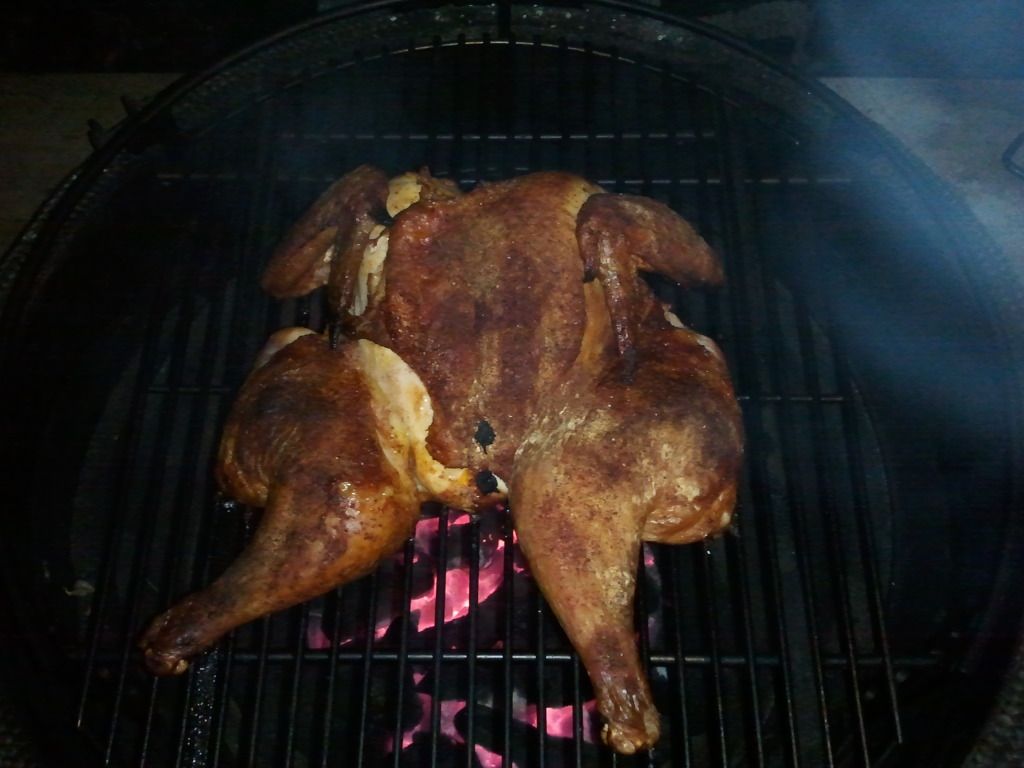 NW IA
2 LBGE, 1 SBGE, 22.5 WSM, 1 Smokey Joe