I realized we had way too much veggies in the fridge the other day and that something needed to be done with them. Best way to use all them veggies...stir fry of course. Originally I had wanted to use the new wok I got for the mini, but after chopping a bunch up, I realized that there was no way it was all going to fit. No recipe here, just kinda dumped in a bit of this and a bit of that.
Mise en place - [i](counter clockwise)onions, carrots, red bell pepper, chicken, some sauces, mushrooms, snow peas, baby corn, and broccoli in the middle[/i]

Didn't get many pics on the egg, started getting a bit hotter than I like and had to move quickly, but Mrs. G did pic up the camera for a few.I should have been more clear, but I told the wife to dump in the snow peas. She did. The [b]WHOLE[/b] bag. Guess I should have said [b]some[/b]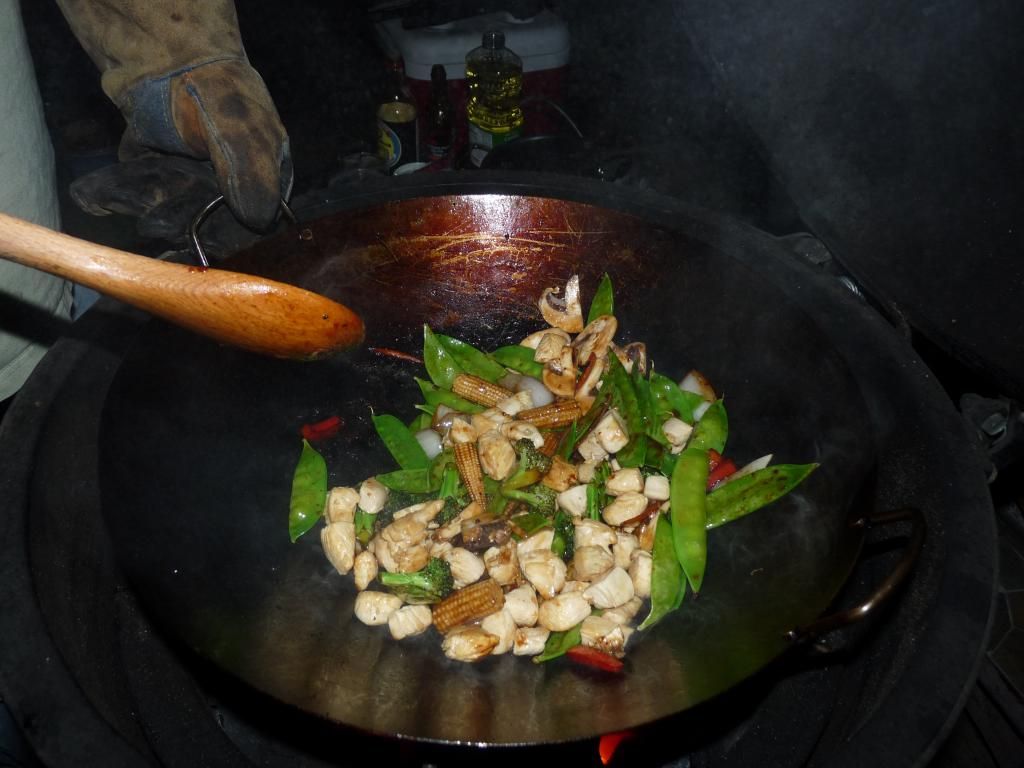 Chicken and stir fry noodles getting back in the wok to warm up for a bit.

Didn't get any plated up pics, cuz it was running late and we were starving.

Quick and tasty meal and we cleared out the veggie drawer a bit, so that's a plus.
Rowlett, Texas
Griffin's Grub or you can find me on Facebook
The Supreme Potentate, Sovereign Commander and Sultan of Wings