I've been pretty busy for the last week and haven't made much progress on my
"green" Big Green Egg table
. Friday I decided that I just couldn't wait any longer to cook... so... I put the egg in the unfinished table and went shopping for the ingredients for Sea Turtle Eggs and Cazzy's Wings.
I misplaced the fire starters that I bought when I bought my egg... but lucky for me I had been reading this forum as much as I could... so... I used the napkin method to light the egg.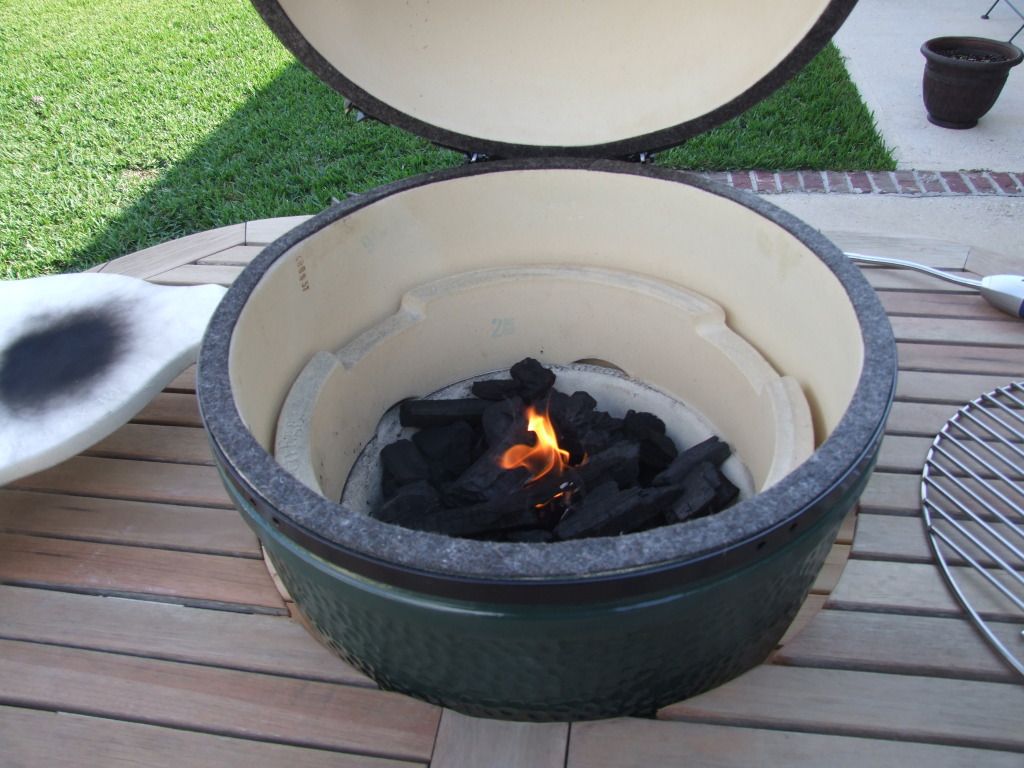 First up, Turtle Eggs.
As you can see, we didn't "seal" our eggs properly... we'll do better next time. What they lacked in aesthetics... they MORE than made up for with flavor. I cut the jalapeno content in half because it seemed like too much... I was wrong. Next time I'll do it as written (maybe even more).
Next... I stabilized the Big Green Egg at 375° in preparation for the Spicy Ginger Teriyaki Wings. The recipe called for a 16" drip pan... I will DEFINITELY get one and use it next time. The flaring from the burning sugar and rice wine alcohol caused some to be overcooked and left an undesirable flavor from the smoke (EXACTLY as the recipe warned about). :(
Delicious! Even with my mistake of ignoring the advise concerning a drip pan. I'll be cooking these again real soon and THIS time I'll double the chili flake and ginger content AND use a drip pan.