First of all, thanks to those for the helpful advice yesterday. I had a minor emergency with the DigiQ.
6 Butts. 44 pounds total. This was a challenge but I learned a lot in the process…and I had a dang good time!!!
Hickory & Pecan for smoke

Light coat of mustard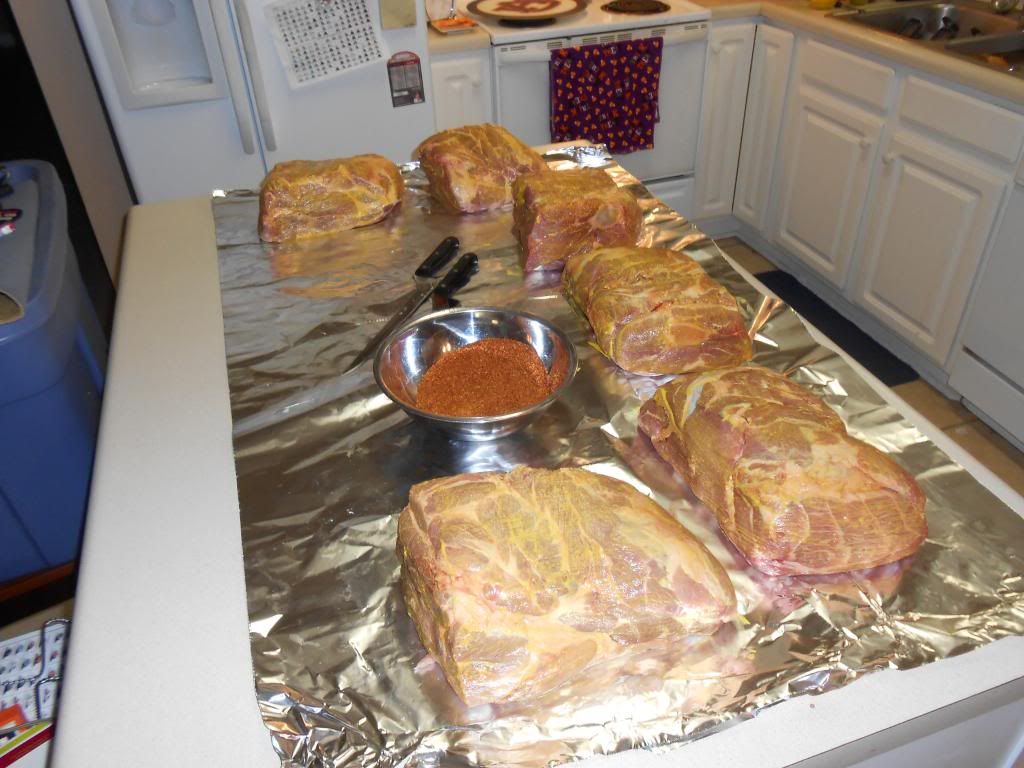 3 Beer Rub & injection of apple juice, white vinegar & rub

Packed tight!!!