One of these days, I am going to have more time on my hands that I can post my cooks in a timely basis but just ain't happening right now. Rest assured that all of these cooks were aided by all of you on the board and I do appreciate it.
Although it gets a bad rap, there are some interesting recipes in the Big Green Egg Cookbook, especially when I got it on Amazon for like 15 bucks on sale. I decided to make the Chili-Spiced Pork Tenderloin with Caramelized Blackberry Sauce. I changed it to Cherry sauce since that was the preserves I had on hand. We served it up with some Hasselback potatoes although we made those inside. It was excellent although I would reduce the sauce more as it was a little thin. Here are some pics:
Pork coming off of the Egg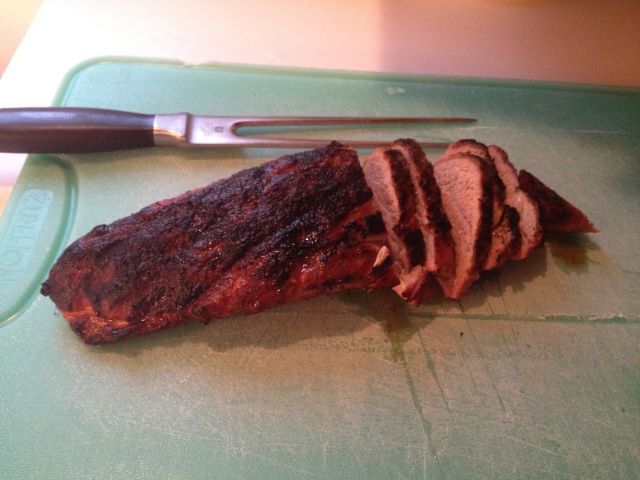 It was pouring while I was cooking so I had to improvise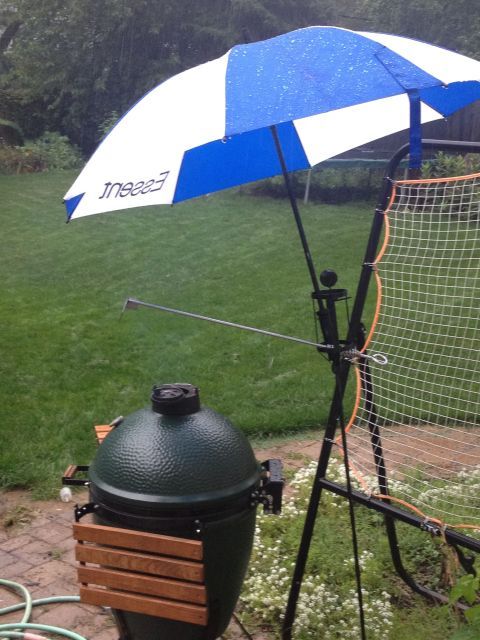 Final plate with Hasselback potatoes and Green Beans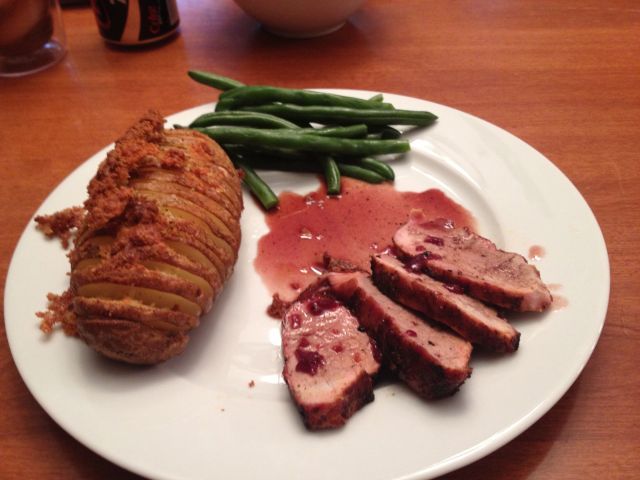 Over Labor Day, cooked a variety of things but unfortunately didn't get pics of everything. In addition to the below, we did scallops on the salt block and also Steven Raichlen's Chicken under a Brick. So sorry I didn't get the pictures but I swear, it happened.
First try at ABTs on the Egg. Stuffed with Cream Cheese, garlic, cilantro and lime juice. So good.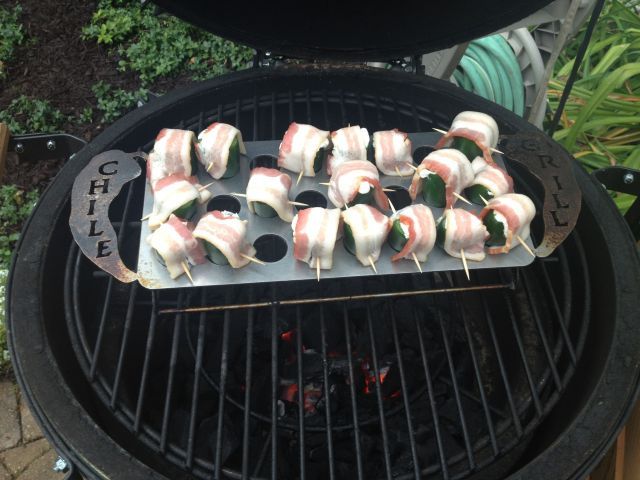 It was really good and everyone loved it.
Cookie Dough before cooking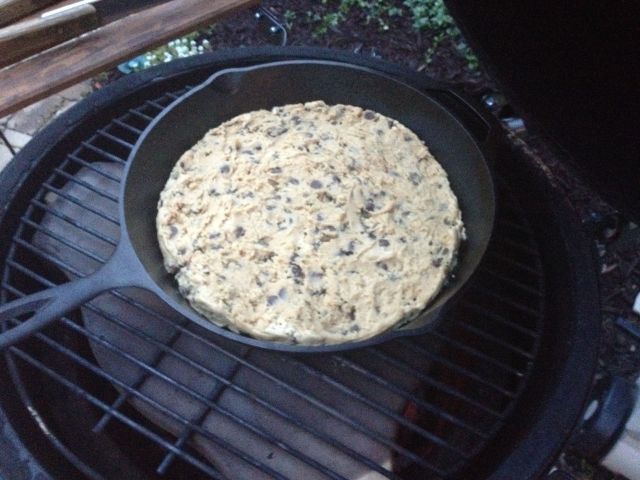 And the finished product coming off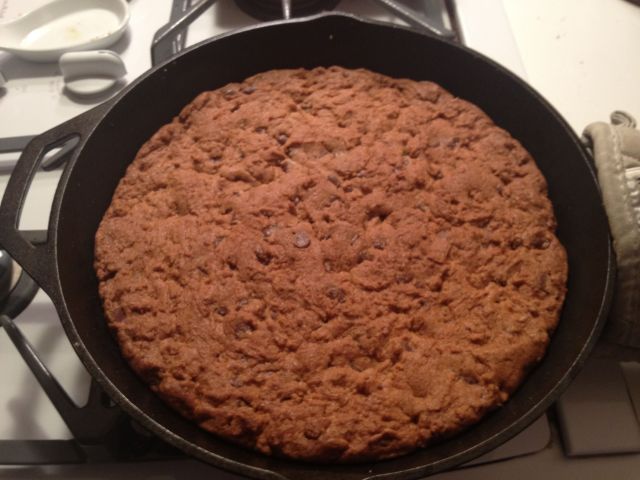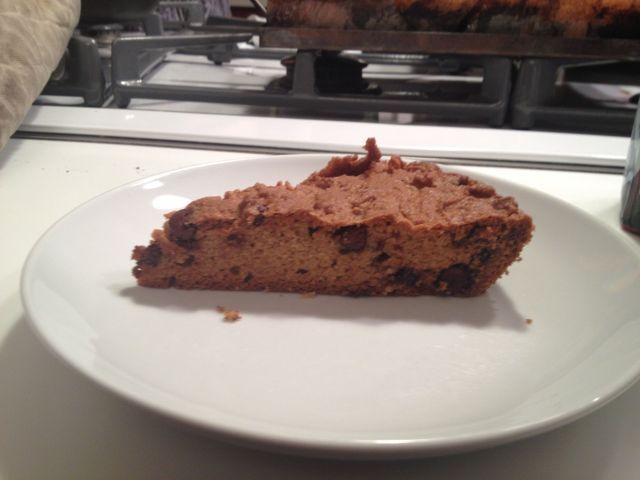 Good stuff and I do promise I will try and be more current on my posts.
Buckeye Bob