So glad football season is here again. All we need is one more reason to fire up the smoker, right? Decided on some baby back ribs as I have not done them in years, I usually go with spares. Rubbed down with a 2/2/1 mixture of DP Dust, Stubbs Rub and Fiesta Rib Rub (I'm trying to use up all my rubs so I can start blending my own again)
Threw them on the smoker at 250 with a mix of hickory and apple

A few hours later they were joined by some ABTs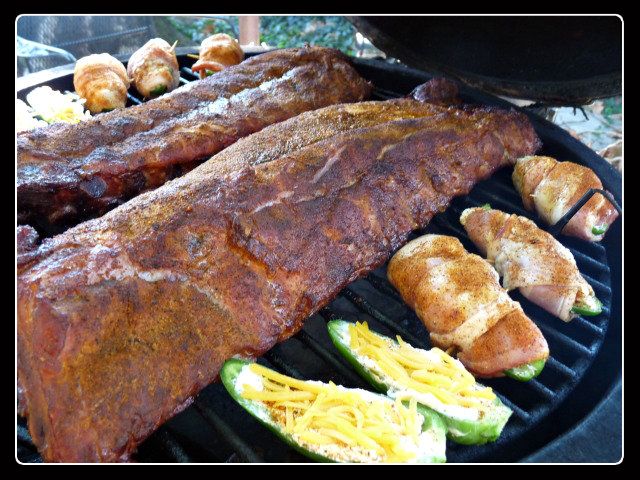 Rather than going the 2-2-1 method, I opted for a modified 2.5-0.5-1.5 method which seemed to get my ribs done perfectly to my liking, not falling off the bone, but with just a bit of pull.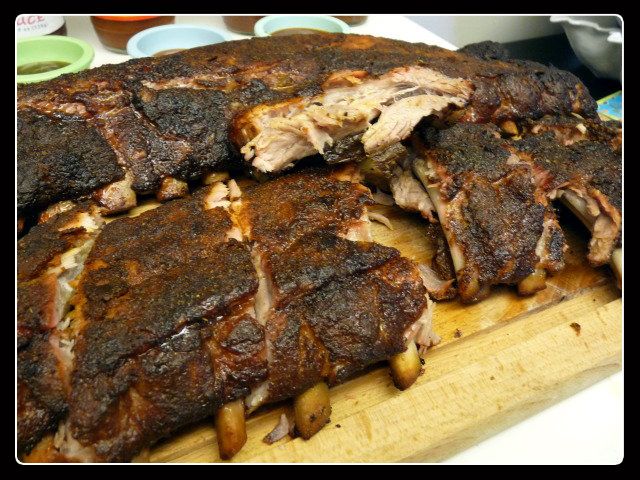 I feel like that by blending the three rubs, it added a bit of depth and complexity that none had on their own. Just reaffirmed my decision to start blending my own rubs from scratch again.
My Baylor Bears put up a strong showing, the ribs came out nicely and no work on Monday. All in all.....could my Sunday have been any better? I think not.
Rowlett, Texas
Griffin's Grub or you can find me on Facebook
The Supreme Potentate, Sovereign Commander and Sultan of Wings