So I broke down and finally replaced my gasket. Now I'm having an issue getting the alignment right..
So this is the front of the egg, just behind the handle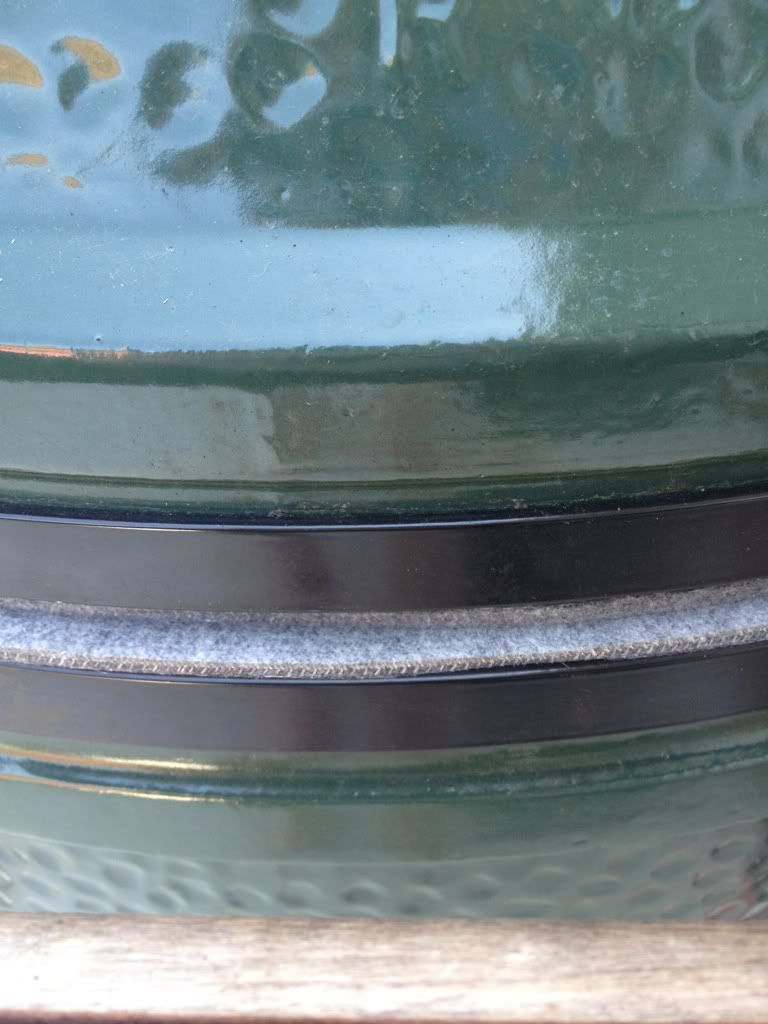 You can see there's a pretty significant gap since the new gasket was installed.
I've loosened the rear bolts to adjust but I simply just cannot get the dome more forward. My only reasoning at this point, would be to drill out these bolts: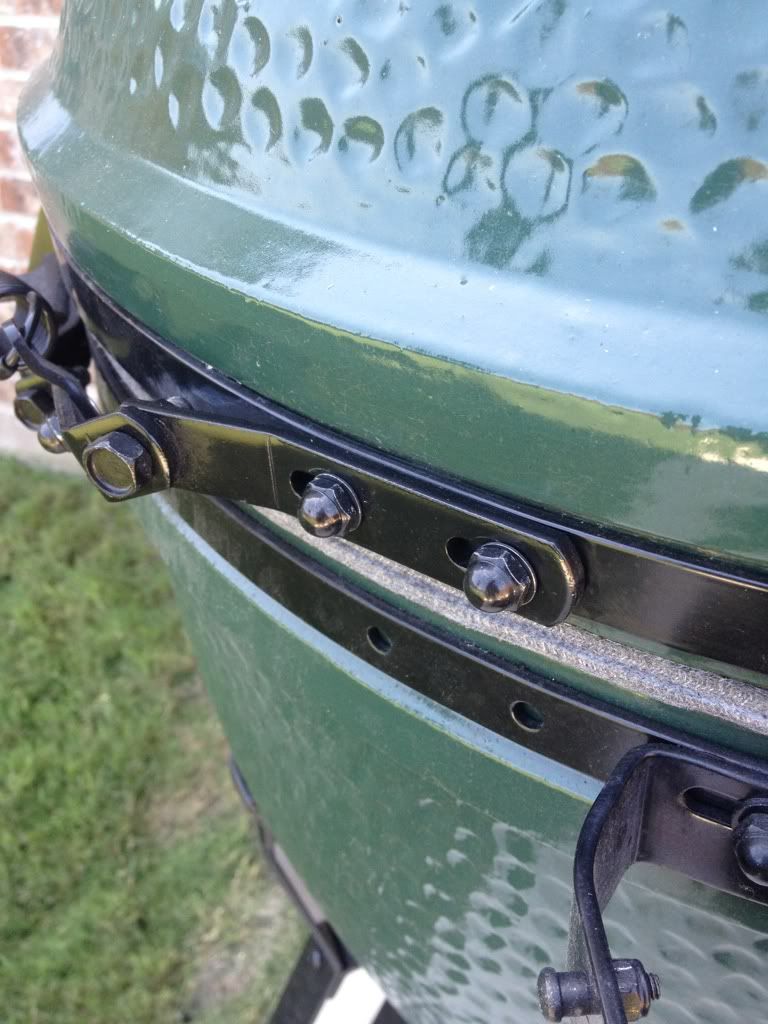 If I did that, I could slide the dome more forward.
Am I missing something??
Jason