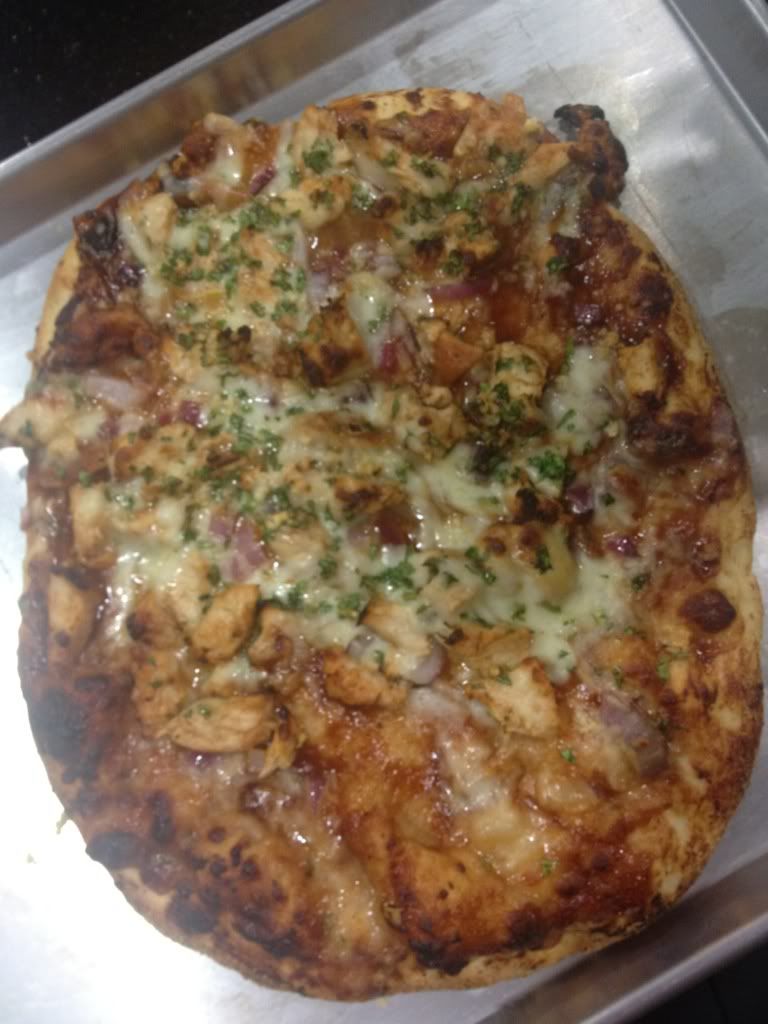 Overall, it turned out so so.
Picked up some dough from my favorite local pizzeria. The owner recognized me as a customer, and asked what I was planning on doing. He was excited to hear that I was trying my hand at pizza on the BGE, and he gave me the dough for free.
I made two BBQ Chicken pizzas. Aged Gouda, Fresh shredded Mozzerella, Crushed garlic, Sweet Baby Rays BBQ sauce, grilled chicken, and fresh oregano.
Cooked the pie high in the dome on a raised grid, at around 550 degrees. Lower vent open, top wheel nearly closed completely. Wiped the stone with a damp rag before the cook. The toppings were done, but as others have stated, I found the fresh Mozzerella produced too much moisture, so the middle of the pies were damp. I also was not a fan of the taste of the BBQ sauce.. Or maybe it was the burt corn meal I used to help slide the pies on and off the peel. At any rate, it left a strange, over smoke type flavor.
I was happy with the way the crust turned out. Even browning on the bottom, same as up top. You can see one side was stuck to the pie stone, and when I went to slide it off, the topping slid to the side as well.
Next time, I think I'll stick to a traditional pizza. I think I'll also use bagged cheese, as it should contain less moisture.
Any tips or advice is appreciated
Jason