Taters and onions on the mini
the meat simply seasoned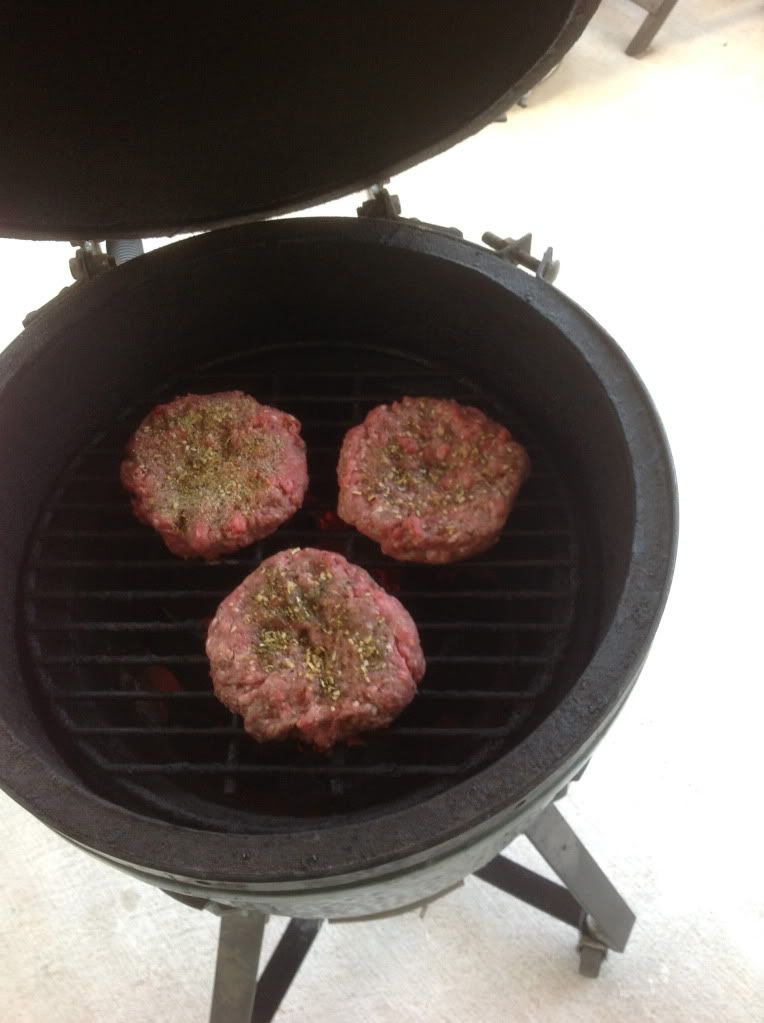 flipped
ready for the table
the burger the Aussie ketchup has a nice kick
The experiment
inside
This was a trial balloon to see how well the almond paste, tortilla and the chocolate played together. Other half says to it needs strawberries marinated in Marsala wine, and top with whip cream for the next experiment.
BTW the small little packet of almost no ounces was 99 cents, the jar is $10.00. I will be making my own
Sorry the picture quality. Fisrt time I used the iPad to take pictures.